Teresa Giudice's $10,000 Wedding Hair Had Over 1,500 Bobby Pins
Teresa Giudice's longtime hairstylist Lucia Casazza spills the secrets about the bride's over-the-top wedding hair.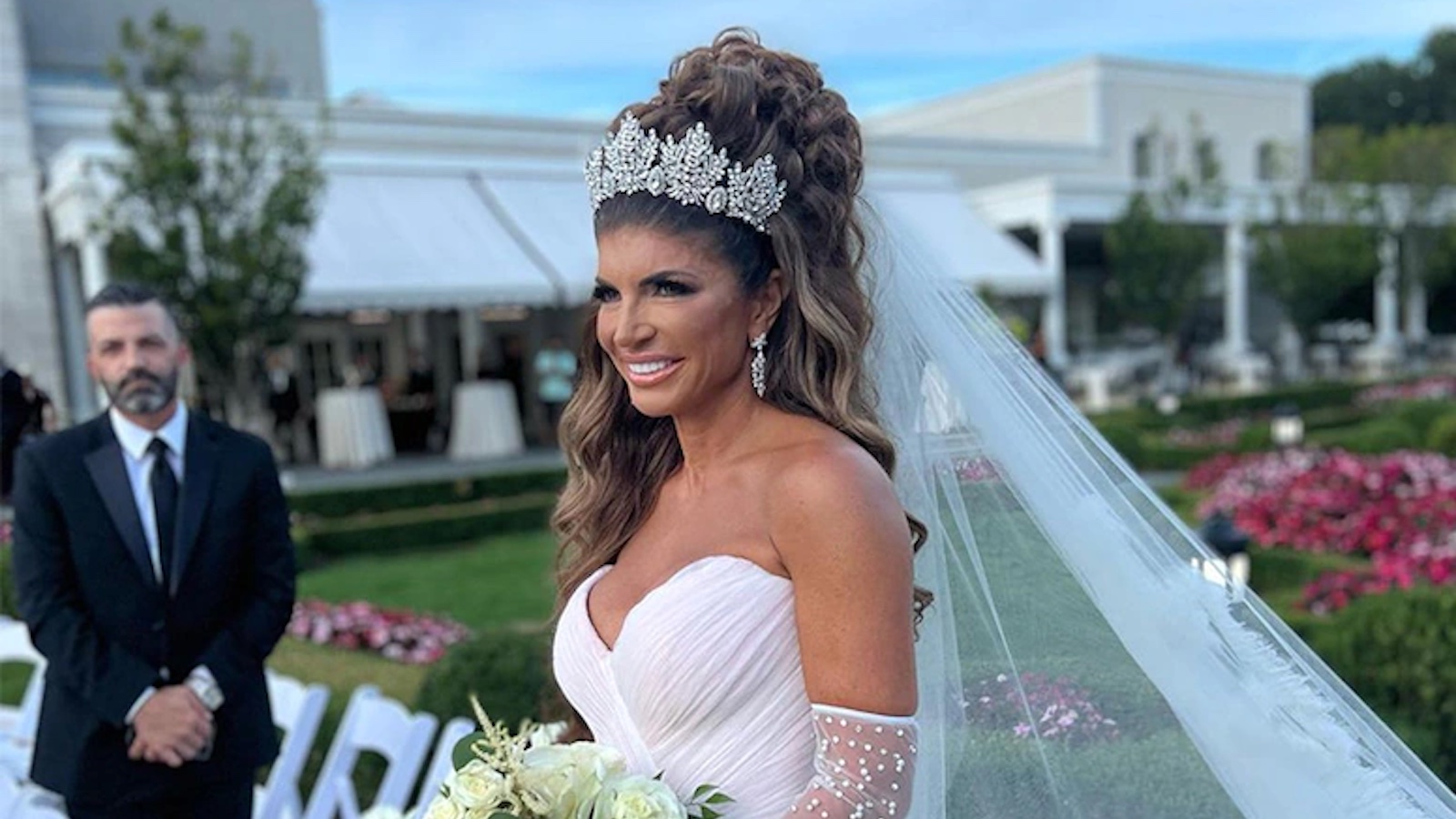 Real Housewives of New Jersey couple Teresa Giudice and Luis Ruelas were married in front of more than 200 guests at the Park Chateau Estate & Gardens in New Jersey on August 6. One of the most talked-about parts of the wedding? Giudice's hair, which was set in curls and half piled on top of her head, held back with a diamond crown featuring a cathedral-length veil secured in the back.
Giudice's hairstylist Lucia Casazza — who's worked with her since 2011 — spoke with Andy Cohen on Radio Andy (Ch. 102) Monday morning about exactly how the "Queen of Jersey's" show-stopping wedding hair came to be.
"We needed hair that was fit for a queen," Casazza explained. "You know what we stand for, Jersey. You go big or you go home."
According to Casazza, Giudice specifically requested her hair be "over the top," and the end result was a collaborative effort between the two of them. Ruelas prefers Giudice's hair out of her face, and Casazza wanted to make the groom happy, too. Casazza says Giudice was inspired by Instagram Reels she found of Italian and Mediterranean weddings.
They went together to Bridal Styles Boutique in New York to try on headpieces for three hours before landing on the bejeweled crown that became the highlight of the hairstyle.
Casazza utilized both clip-in and K-tip human hair extensions to add dimension to Giudice's already long hair ("She had over $7,000 worth of custom luxury hair extensions," according to Casazza), plus a custom-built mesh insert to get the height at the top. "Styling of that kind… It would run about $2,500," she added.
"She actually had over 1,500 bobby pins in her head," Casazza revealed, and it took almost two hours for her and Giudice's makeup artist to remove them all at the end of the night.
---
---
---