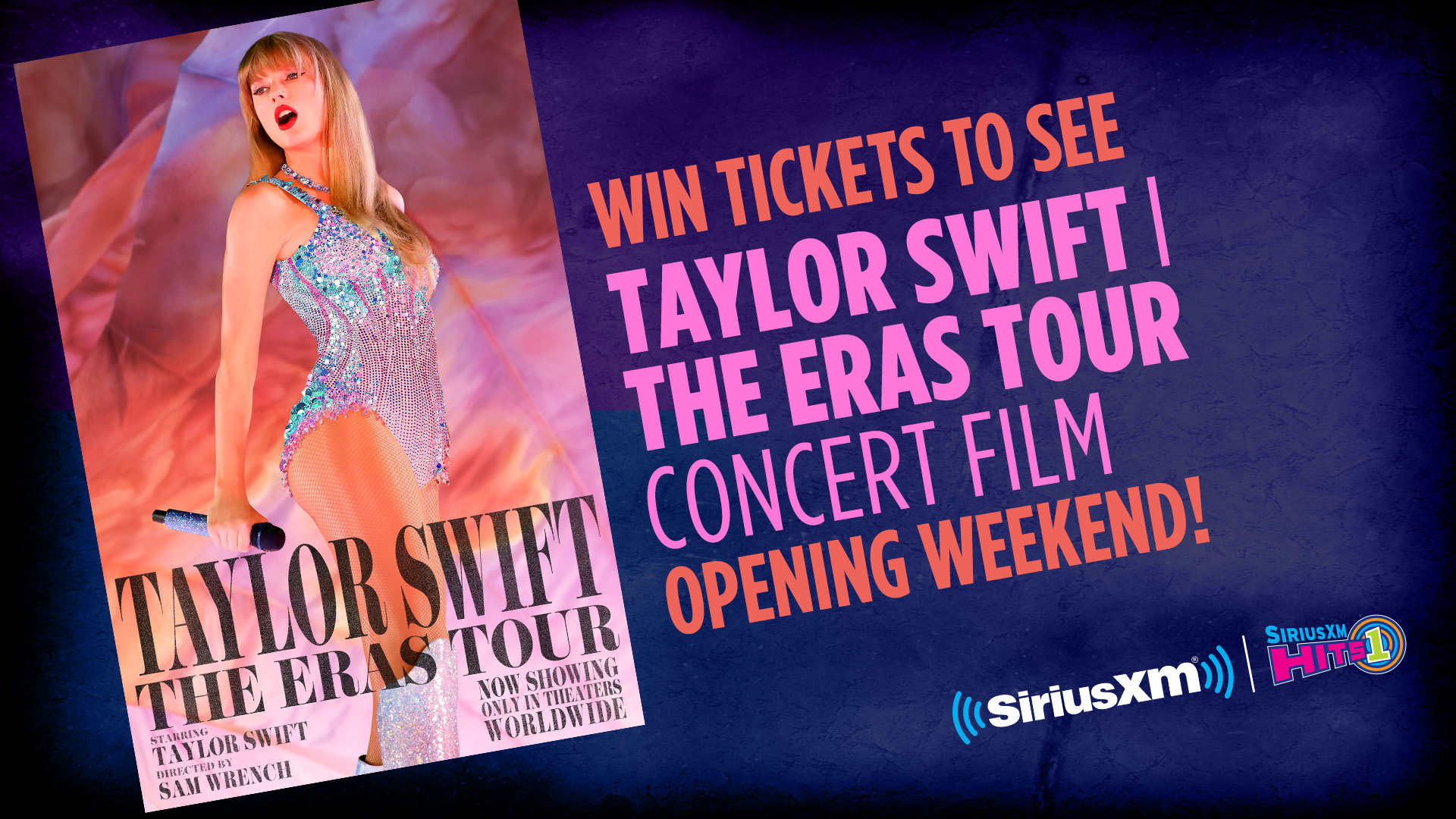 SiriusXM Hits 1 is giving subscribers the chance to win tickets to one of four exclusive screenings of TAYLOR SWIFT | THE ERAS TOUR Concert Film, a breathtaking cinematic view of the history-making tour!
---
Stream SiriusXM Hits 1 (Ch. 2) now on the SiriusXM App & web player
---
From Monday, October 2 – Thursday, October 5, listen to the following shows on SiriusXM Hits 1 (channel 2) for your cue to call. Caller #13* during each show will win four tickets to opening-weekend screenings of the film at AMC & Cinemark Theaters in New York City, Miami, Los Angeles, or Nashville!
The Morning Mash Up has tickets for New York City
Screening: October 14 at 10am EST
Listen during 7am and 9am EST hours**
Mack & Jen have tickets for Miami
Screening: October 15 at 1pm EST
Listen during 12pm, 1pm, and 3pm EST hours
Tony Fly & Symon have tickets for Los Angeles
Screening: October 14 at 10am PST
Listen during 2pm, 3pm, 4pm, and 6pm PST hours
Mikey Piff has tickets for Nashville
Screening: October 14 at 11am CT
Listen during 9pm, 10pm, 11pm CT hours
Plus, ALL SiriusXM screening ticket winners will be automatically entered into a Grand Prize drawing to attend TAYLOR SWIFT | THE ERAS TOUR Concert Film WORLD PREMIERE in Los Angeles on October 11 with airfare and hotel included!
**Note: The Morning Mashup will award tickets only in the 9am EST hour on Thursday, October 5. They will also be awarding tickets during the 9a EST hour on Friday, October 6. So, make sure to tune in.
No Additional Purchase Necessary. Open to U.S. subscribers only with active subscription including trial as of 9/28/23. See Official Rules for all details. End 10/6/23. Void where prohibited. *Callers will be screened for subscriber eligibility. No transportation included in local screening prizes.
---
TAYLOR SWIFT | THE ERAS TOUR Concert Film is in theaters everywhere October 13. Relive the concert tour or see it for the first time, with music spanning Taylor's 17-year award-winning musical career! Taylor Swift Eras attire and friendship bracelets are strongly encouraged.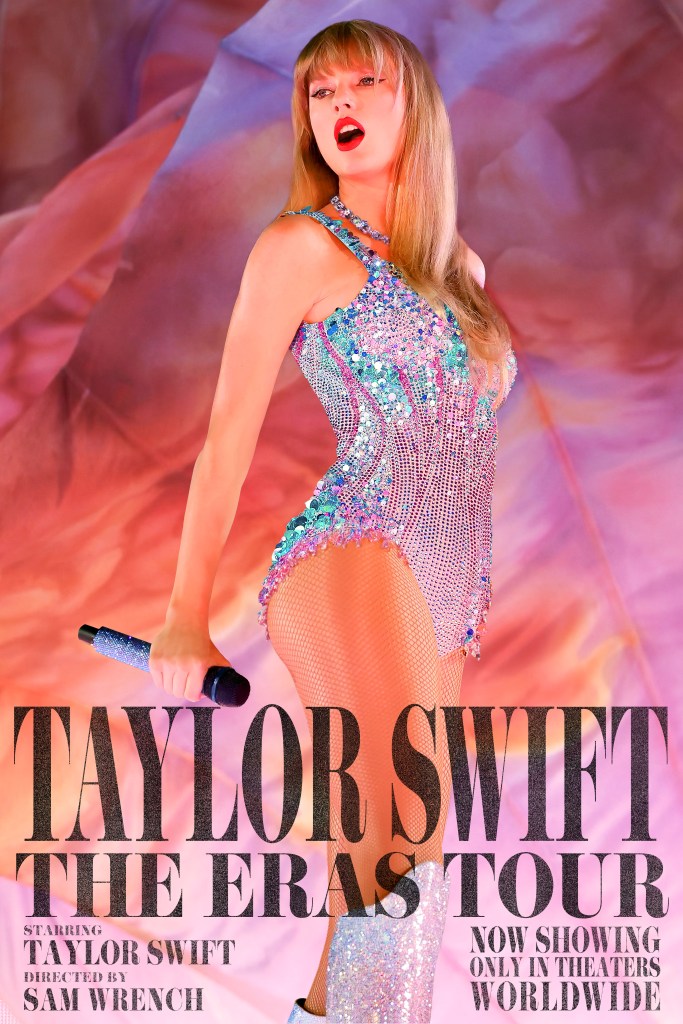 ---
---
---