Taylor Lautner Clarifies His 'Praying for John' Comment about Taylor Swift's New Album
Appearing on The Happy Hour on TODAY Show Radio (Ch. 108), Taylor Lautner clarified that maybe that comment wasn't "the wisest thing to say."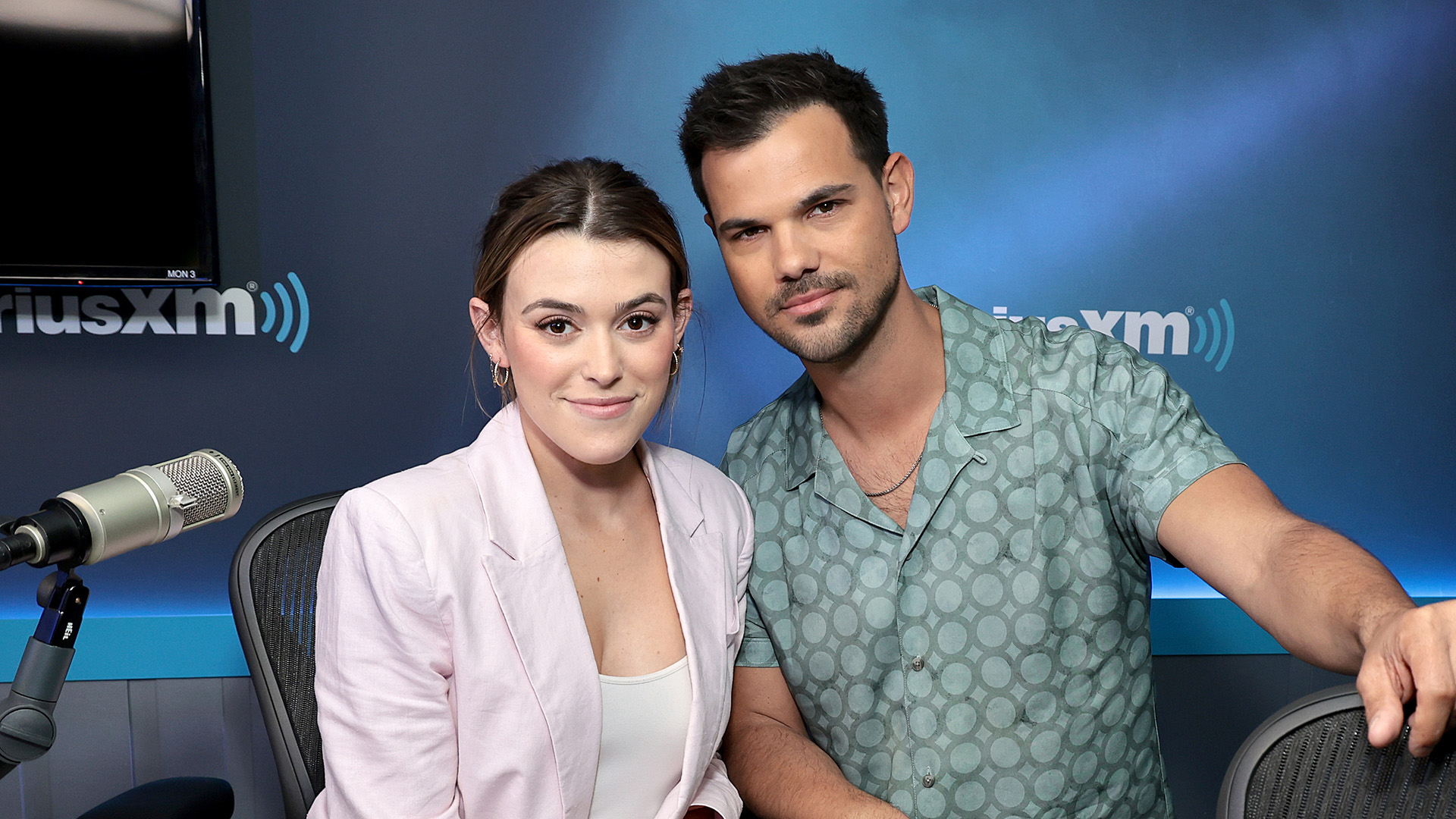 Photo by Jamie McCarthy/Getty Images
What happens when old songs you wrote about an ex (or two) gets brought back into popularity? What if you are that ex?
Taylor Swift recently announced that she'll be re-releasing her 2010 Speak Now album on July 7, 2023. It'll be her third re-recording, following Red and Fearless, after her back catalog was sold out from under her. Speak Now, written when she was in her late teens, features major pop singles like "Mine," "The Story Of Us," and "Back to December" — the last of which was always rumored to be about her ex, actor Taylor Lautner.
---
Listen to Tay and Taylor Lautner's full interview on the SXM App now
---
Lautner's not the only ex on the album, though. "Dear John" is a not-so-subtle nod to John Mayer, whom she dated in 2009-2010.
The re-release of these 13-year-old songs certainly has the potential to dredge up old feelings, not to mention fresh rage from the Swiftie fandom. But Lautner told TODAY earlier this week, "I feel safe. Praying for John."
Appearing on The Happy Hour on TODAY Show Radio (Ch. 108), Lautner clarified that maybe that comment wasn't "the wisest thing to say" after it caused mass hysteria on the internet with the Swifties.
"I was definitely joking," he explained. "I mean, [the Swifties] are supportive of it … I personally think John is a very talented musician, but I am aware of a couple songs that were on the album."
Lautner and his wife, Taylor Dome (who goes by Tay), have been married for six months. "She's like a die-hard Swiftie," Lautner said of Tay after revealing that the couple would "absolutely" attend a Taylor Swift concert.
This morning, Tay even posted a TikTok video of Lautner getting down on his knees in a white robe with his hands pressed together in prayer over audio of the "Dear John" song with the hashtag #prayforjohn. Within half a day, it had over 9 million views, and one of the most popular comments reads, "The fact that he married a Swiftie is perfect. You know she's the mastermind behind this."
---
---
---