SXM & Pandora cover diversity in creative spaces with 'Coloring Outside of the Lines'
In honor of Black History Month, SiriusXM and Pandora are shining a light on POC representation in creative industries.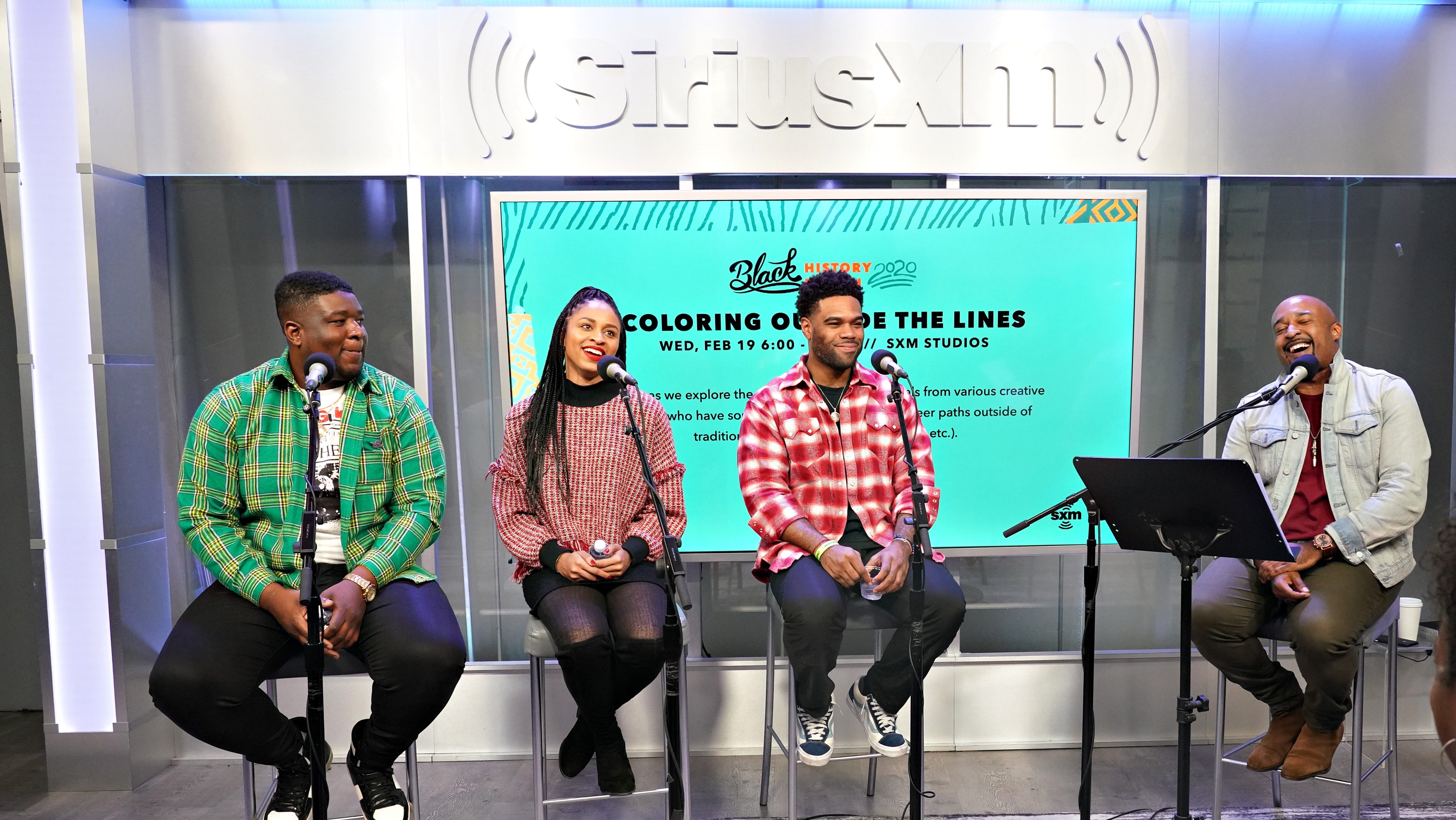 Abdul Karim Abdullah, Founder and Chief Executive Officer of Culture Management Group and Afrochella Festival, Imani Ellis, Founder of CultureCon and The Creative Collective NYC and Jay West, contemporary artist from Harlem, NY are interviewed by SiriusXM Urban View host Mike Muse as SiriusXM, AAAG & Pandora Mixtape Present: Coloring Outside Of The Lines at SiriusXM Studios on February 19, 2020 in New York City. (Photo by Cindy Ord/Getty Images for SiriusXM)
As the pathways to success are constantly evolving, it's important for people of color to have a seat at the table. Last night, in celebration of Black History Month, SiriusXM's African American Ancestry Group & Pandora's Mixtape Community presented Coloring Outside of the Lines – Black Representation in Untraditional Careers to explore the need for diversity in creative spaces.
Urban View's Mike Muse hosted a panel featuring artists and creators Abdul Karim Abdullah, Jay West, and Imani Ellis (founder of CultureCon) as they explored their success in careers outside of traditional fields with the end goal of inspiring listeners to enter a space they're passionate about, even if they're the only one that looks like them in the room. Catch the special On Demand via Urban View below.

Abdul Karim Abdullah is the founder and CEO of Culture Management Group and the Afrochella festival. Afrochella is a one-day extravaganza designed to elevate thrilling and thriving talent from and within Africa. The goals of the festival are three-fold — foster engagement, boost tourism within Ghana and Africa at large by providing space for the diaspora, and celebrate African culture through music, food, art, fashion, and more (all curated from a native's perspective).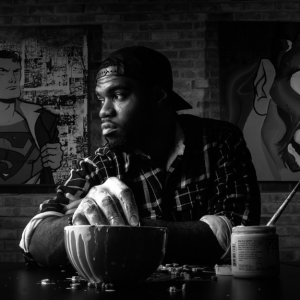 Jay West is a contemporary pop expressionist painter from Harlem who is quickly gaining worldwide recognition as one of the most promising young artists. West's brilliance is derived from his perspective on "mixing opposites" and making "worlds collide" — drawing from a wide spectrum of inspirations, his paintings deal with subjects as diverse as popular cartoon characters, religion, technology, and Greek mythology. From a more global perspective, his art embodies "tales of defeat and triumph," as well as oppression and celebration. West has commissioned work for several high-profile industry leads and collaborated with some of the top fashion brands in the culture, including Bape, Crooks & Castles, Levi's, and Nike (to name a few).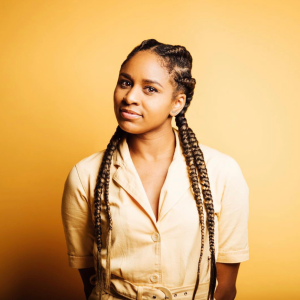 Imani Ellis is dedicated to facilitating brave spaces for multicultural creatives with The Creative Collective NYC. As founder of TheCCnyc (which has parlayed into the fastest-growing community of its kind), Ellis works to foster meaningful connections and relationships beyond the business card for creatives of color in NYC. Ellis is also responsible for The Creative Collective NYC's marquee event, CultureCon. This rapidly growing conference and celebration of POC creativity has previously hosted Tracee Ellis Ross, Will Smith, Regina King, Lena Waithe, Spike Lee, John Legend, Nick Cannon, and more. From workshops on building generational wealth to keynotes with incredible cultural icons, CultureCon feels like a creative homecoming. In addition to community events, The Creative Collective NYC functions as an impactful creative agency, ideating and delivering on strategies with cultural relevance to bridge the gap between brands and multicultural communities.
This slideshow requires JavaScript.
---
---
---