Super Bowl cocktails: Watch the big game with drinks inspired by your favorite halftime acts
Super Bowl 50 is upon us. Of course, not everyone's team made it to the final game, and let's be honest, not everyone really cares about football. However, it's pretty likely you'll be tuned to NFL Radio (or CBS TV) come … Continued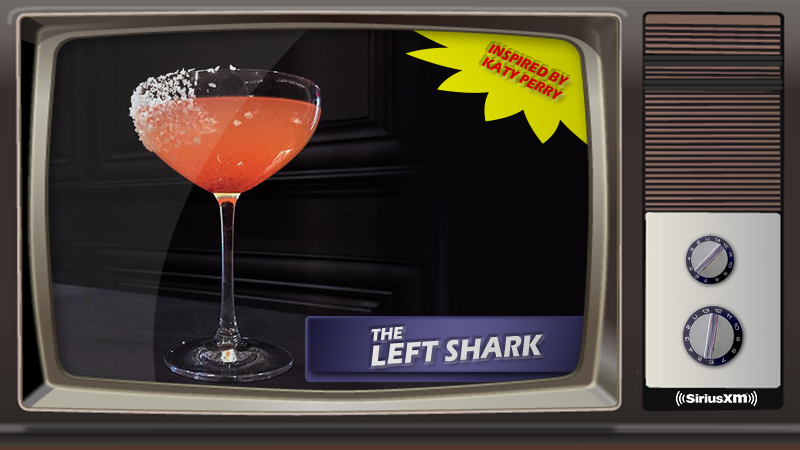 Super Bowl 50 is upon us. Of course, not everyone's team made it to the final game, and let's be honest, not everyone really cares about football. However, it's pretty likely you'll be tuned to NFL Radio (or CBS TV) come Feb. 7, even if it's just to enjoy the Super Bowl Halftime show while you're sport-fanatic friends argue over the Broncos and Panthers.
The yearly performance, always a compendium of incredible artists and mind-blowing acts, garners the attention of even those who hate sports. There have been so many great concerts — more memorable to some than the game itself — that we thought we'd take a ride back in history, toasting each performance with drinks that pair perfectly with them.
---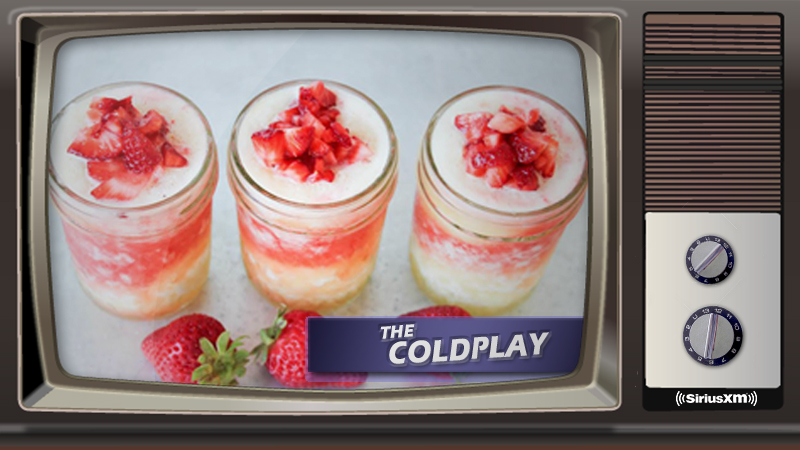 (Inspired by Coldplay's upcoming halftime performance; Courtesy of Beautiful Booze) 
Coldplay fans wait in anticipation for the English rockers' debut 2016 Super Bowl performance. Their complex sound is at once both classic and modern, leaving listeners with a melancholic-yet-hopeful feeling. This cool and colorful frozen libation matches Coldplay's name and lively new album cover. Just make sure you have A Head Full of Dreams rather than a brain freeze while enjoying it!
Ingredients
2 oz. of rum
3 oz. of pineapple juice
1 tbs. of coconut cream
¼ cup chopped pineapple
1 lime, juiced
2 strawberries, chopped
1 tsp. of agave
1 cup of Ice
garnish: chopped strawberries
Preparation: Fill blender with ½ of rum, pineapple juice, coconut cream, chopped pineapple, ½ lime juiced, and ½ cup of ice, then blend ½ rum, ½ lime, strawberries, agave, and ½ cup ice. Blend mixtures separately, then layer them in a serving glass — alternating the pineapple mixture with the strawberry mixture.
---

(Inspired by Janet Jackson's 2004 halftime performance; Courtesy of La Quintinye Vermouth Royal) ‪
Janet Jackson and Justin Timberlake's halftime number is one not easily forgotten, as it caused an uproar of debate for months to come. This strong, Negroni drink often leads to some post-imbibing discussions as well. Being that Carnival (Feb. 9) is so close to the Super Bowl (Feb. 7) this year, it seems appropriate a Mardi Gras mask represent the drink of the iconic wardrobe malfunction.
Ingredients
1 ½ oz. Vermouth Royal Rouge
1 ½ oz. G'Vine Nouaison Gin
1 oz. Campari
Preparation: Pour all ingredients into an ice-filled Old Fashioned glass and stir. Garnish with an orange twist.
Photo: EuroWineGate
---

(Inspired by Katy Perry's 2015 halftime performance; Courtesy of American Cut) 
The world of Katy Perry can be best described as a whimsical dreamscape, where earth, sky and ocean collide, creating a kaleidoscope of colors that delight the senses. This salty, citrusy cocktail is both feminine and strong, and embodies Perry's bold colors. After a few of these, you might start moving around like Perry's Internet-breaking backup dancer, the Left Shark.
Ingredients
2 oz. Caraway-infused Brugal Especial Blanco Rum*
1 oz. citrus (equal parts fresh lime/lemon juice)
1 oz. simple syrup
1 oz. juice of red bell pepper
Preparation: Add ingredients to cocktail shaker, and shake. Strain into a Coupe glass that has been garnished with a half rim of Maldon sea salt. *To make a batch of Caraway-infused Brugal Especial Blanco Rum, add 5 parts rum to 1 part caraway seeds and let sit for at least week.
---

(Recipe of the one and only Tanya Tucker)
The devil may have actually come down to Georgia for the 1994 Super Bowl. That halftime show was a country fan's dream come true: The Judds, Travis Tritt, Clint Black, and of course, Tanya Tucker. To commemorate it, Tucker herself has contributed a twist on one of her personal favorites – the margarita.  Tanya Tucker's Rockin' Country Sunday Margarita is classic, simple recipe, perfect to sip on while enjoying some laid back country music.
Ingredients
can of margarita mix
7.5 oz Patron Silver
2.5 oz of triple sec
1 tbsp powered sugar
ice
garnish: mint leaf, orange slice
Preparation: Empty margarita mix can into a blender. Take the empty can and fill 3/4 with Patron Silver, add to blender. Take the empty can and fill 1/4 with Triple Sec add to blender. Add 1 tablespoon of powdered sugar to the blender. Fill with ice. Blend till smooth. Garnish with mint leaf and orange slice. (Yield = 4 cocktails)
Photo: George Rose / Hulton Archive
---

(Inspired by Bruno Mars' 2014 halftime performance; Courtesy of Rob Krueger, Extra Fancy for 1800 Tequila) 
For the 2014 Super Bowl Halftime show, Bruno Mars inspired everyone to get funky, and this tropical drink will get imbibers funked up, too. The coconut and citrus flavors parallel Mars' Hawaiian roots and smooth rhythm while that added Ancho Chili Liqueur nods to Mars' guest performers, the Red Hot Chili Peppers. If you find yourself locked out of heaven, at least you'll have this drink waiting for you down on planet earth.
Ingredients
1 ½ oz. 1800 Coconut
½ oz. Orange Curaçao
½ oz. Ancho Reyes Chile Liqueur
½ oz. fresh lime juice
garnish with sprig of Thai basil
Preparation: Combine all in a shaker, and shake with one cube of ice to mix. Strain into a double rocks or Mai Tai glass and fill with pebble ice, gently swizzling to fully chill the glass. "Smack" the sprig of thai basil, and garnish.
---

(Inspired by Michael Jackson's 1993 halftime performance; Courtesy of Crystal Head Vodka)
California. 1993. Dallas versus … who cares?! Michael Jackson was performing!! An inspiration to all pop artists, MJ's contribution to music can't be overstated. His Super Bowl performance boasted beautiful melodies, but also a strong message of harmony. This sleek, smooth, bubbly and somewhat dark cocktail by Crystal Head Vodka perfectly captures the lightness and darkness of his music. Champagne, a celebratory drink likened to drinking the stars, is a perfect way to commemorate one who shined so bright.
Ingredients
1 ½ oz. Crystal Head Vodka
1 oz. St-Germain Elderflower Liqueur
3 oz. champagne
¼ oz. freshly squeezed lime juice
Thin slice of lime for garnish.
Preparation: In a shaker filled with ice, add Crystal Head, St-Germain and lime juice. Shake well then strain into a martini glass. Slowly top with champagne. Garnish with thin slice of lime.
---

(Inspired by Beyoncé's 2013 halftime performance; Courtesy of ONEHOPE Wine) 
All hail, Queen Bey! When Beyoncé graces the stage, she is greeted with laud and loud applause. Being the Queen of her hive, an elegant, strong, and of course honey-based cocktail is the supreme choice for this modern diva. Her songs are the perfect party-starting soundtrack, and this batched drink is ideal to serve the queen's countless fans.
Ingredients
1 cup honey
1 cup water
3 sprigs of fresh rosemary
1/2 cup fig puree (2 cups fresh figs, 4 tbs. water blended in a food processor)
4 oz. chilled vodka
juice from 2 lemons (peel for garnish)
4 oz. rosemary simple syrup
1 bottle ONEHOPE Sparkling Brut
ice
Preparation: Combine honey, water, and fresh rosemary into a saucepan and bring to a boil. Reduce heat to a simmer, stirring occasionally until the mixture has reduced by half. Remove from heat and allow the mixture to cool completely. Transfer to a jar and placed it in the freezer for 30 minutes.
While simple syrup is chilling, remove stems from figs and place all but two figs in a food processor.  Pulse to puree until consistency resembles that of apple sauce.  Set aside. Using a citrus peeler, peel your lemons (4 ribbons – one for each cocktail). Juice both lemons and set juice aside. Once your simple syrup has chilled completely, combine syrup, fig puree, chilled vodka, lemon juice and ice in a cocktail shaker and shake vigorously. Fill two glasses with ice, and pour cocktail mixture into each glass. Top with ONEHOPE Sparkling Brut and garnish with lemon peel, fresh rosemary, and one half fig each. (Yield = 4 cocktails)
---

(Inspired by Bruce Springsteen and the E Street Band's 2009 halftime performance; Courtesy of Bartender Eric Blair of Village Pourhouse)
It's Super Bowl halftime in 2009, and you're engorging yourself on wings, dips, chicken fingers and all sorts of yummy appetizers. Then, suddenly, you hear it: A high-octane rendition of Tenth Avenue Freeze-Out starts thumping, your heart starts pumping, and soon, you're jumping up and down as if your team scored a touchdown because Bruce Springsteen songs make even the losing players feel like they won. In honor of his high-energy introduction urging viewers to "step back from the guacamole dip," "put the chicken fingers down and turn [their] television[s] all the way up!," we bring you a hearty beverage that'll fill you right up and make you feel like you, too, were Born To Run.
Ingredients
2 oz. of Jack Daniels Tennessee Whiskey
2 slices of char-broiled peaches (muddled)
2 dashes Angostura Bitters
¼ oz. of maple syrup
Slice of maple-infused bacon
Preparation: Shake whiskey with angostura bitters, finish with maple syrup and serve over ice. Garnish with peaches and bacon.
---

(Inspired by Prince's 2007 halftime performance; Courtesy of Cocktail Bandits)
In 2007, Prince fought off the Miami rain and painted the sky at Dolphins Stadium purple with his regal performance. When he sang Purple Rain, wielding his signature purple guitar, the crowd went crazy. This funky purple drink will likely get you just as jazzed while watching this year's performance.
Ingredients
½ oz. of Red Cabbage Syrup
1 oz. of Tequila Avion Silver
½ oz. Fresh Lime Juice
½ oz. Fresh Lemon Juice
1 oz. Tonic Water
Preparation: Add syrup, tequila and fresh juice to mixing tin. Shake passionately. Strain into glass. Gently add tonic. Garnish with red cabbage leaf.
Photo: The Cocktail Bandits
---

(Inspired by Aero-sync's 2001 halftime performance; Courtesy of Los Chingones Chef/Owner Troy Guard) 
The halftime show at 2001's Super Bowl was poppin' AND rockin' with pop stars and rock bands in attendance. *NSYNC joined Aerosmith to make, as Ben Stiller called it in the Chris Rock and Adam Sandler-featuring intro, "Aero-Sync," and blasted in with an awesome rendition of Walk This Way featuring guest appearances from Britney Spears, Nelly and Mary J. Blige. It's only fitting to find a drink that also pops and rocks.
Ingredients
1 ½ oz. Cabrito Blanco Tequila
1 ½ oz.margarita mix
Mexican Coke floater
Strawberry Pop Rocks
Preparation: Add tequila and margarita base to a shaker. Shake and strain into glass. Top with Mexican coke and garnish with Strawberry Pop Rocks.
---
---
---