Studio 54 Radio honors Prince with back-to-back tribute mixes
Studio 54 Radio (Ch. 54) honors Prince tonight with back-to-back tribute mixes hosted by Larry Flick. Tony Smith starts off the evening at 9 pm ET with his tribute, followed by Robbie Leslie at 10 pm ET. In the meantime, find … Continued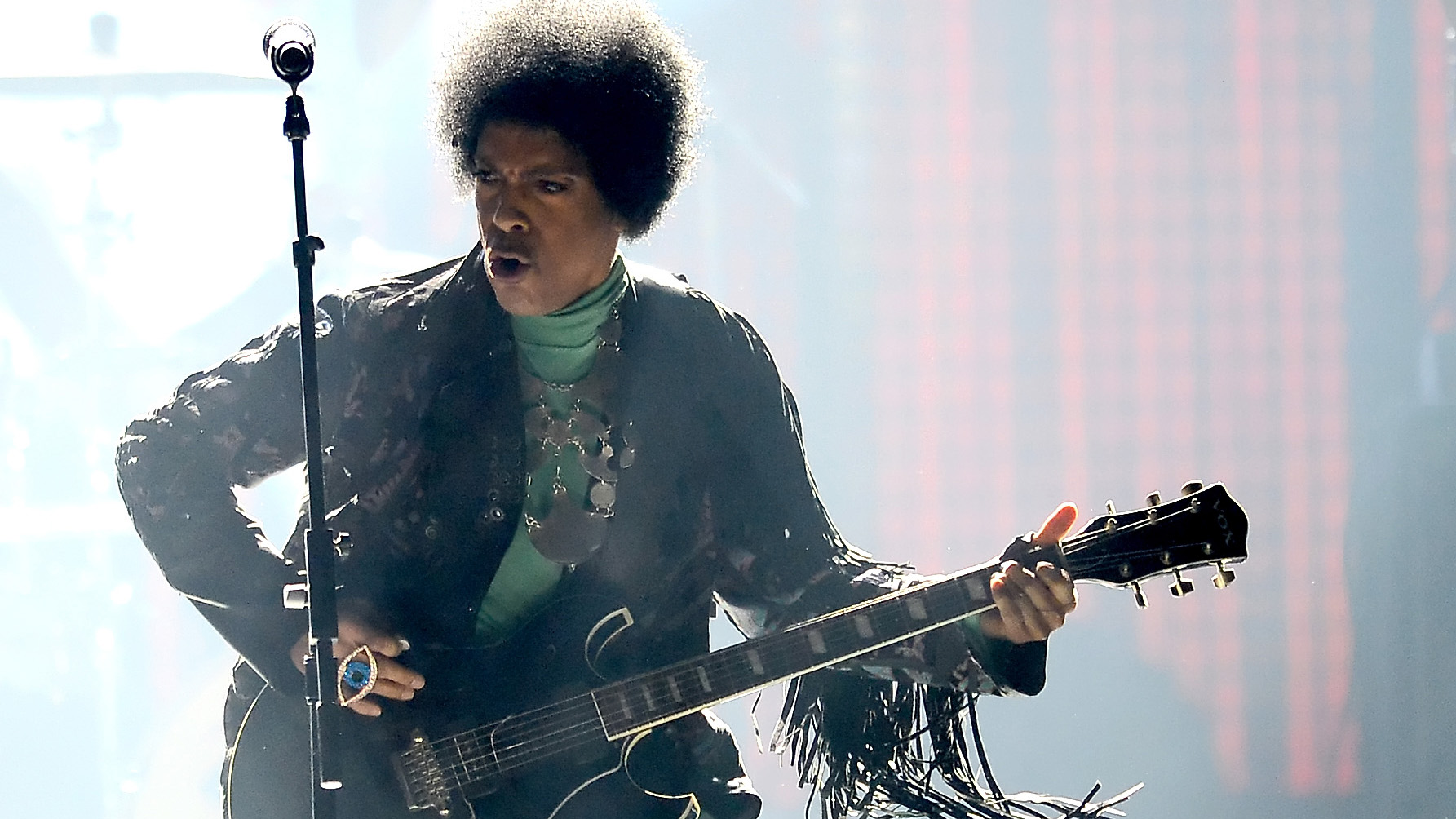 LAS VEGAS, NV – MAY 19: Musician Prince performs onstage during the 2013 Billboard Music Awards at the MGM Grand Garden Arena on May 19, 2013 in Las Vegas, Nevada. (Photo by Ethan Miller/Getty Images)
Studio 54 Radio (Ch. 54) honors Prince tonight with back-to-back tribute mixes hosted by Larry Flick. Tony Smith starts off the evening at 9 pm ET with his tribute, followed by Robbie Leslie at 10 pm ET.
In the meantime, find out Larry, Tony and Robbie's favorite Prince songs and why they love them.
Larry Flick
Favorite Prince Songs: Mountains, Adore, and Controversy
"My experiences with Prince were rare and sweet; experiences that included two separate moments of prayer, a few giggles about mutual friends, and several conversations about our love of dance music. He was fascinated by the spiritual component of clubs tracks, so much so that he hired me as a consultant for Paisley Park Records during it's final years. He was obsessed with knowing everything about the deepest, most inventive of house music tracks and producers, and I became his eyes and ears of that world for a time.
"It's been well over a decade since I've had any personal contact with Prince, but the memory is strong. It was in a suite of the Waldorf Hotel, shortly before he released the album Rave Un2 the Joy Fantastic in 1999. We sipped tea as we talked music. In truth, he was more interested in talking about his greatest obsession of the moment: the book Seat of the Soul by Gary Zukov. He quoted passages with such fervor that occasionally leaped out of his chair. I vividly remember that last thing he said to me as I left that day… 'never stop praying, my man… it's how we will stay connected forever.'"
Tony Smith
Favorite Prince Songs: I Wanna Be Your Lover, Get Off, Erotic City, Alphabet Street
"My favorites are I Wanna Be Your Lover, Get Off (because Prince tried to rap and pulled it off masterfully) & Erotic City! Also, Alphabet St. because it showed Prince's versatility and sounded so much like a Sly & The Family Stone song."
Robbie Leslie
Favorite Prince Songs: Baby, I'm A Star, Let's Go Crazy, Take Me With U, U Make My Sun Shine
"For me it would first be the songs that sent entire dance floors into exhilarated rapture: Baby, I'm A Star and Let's Go Crazy. More personally I truly love Take Me With U for it's wonderful union of music styles including generous strings that stay in perfect balance with Appolonia's fresh drumming.  And Prince's project with Angie Stone, U Make My Sun Shine is great pure R&B."
For a free 30-day trial, check out http://www.siriusxm.com/freeTrial
---
---