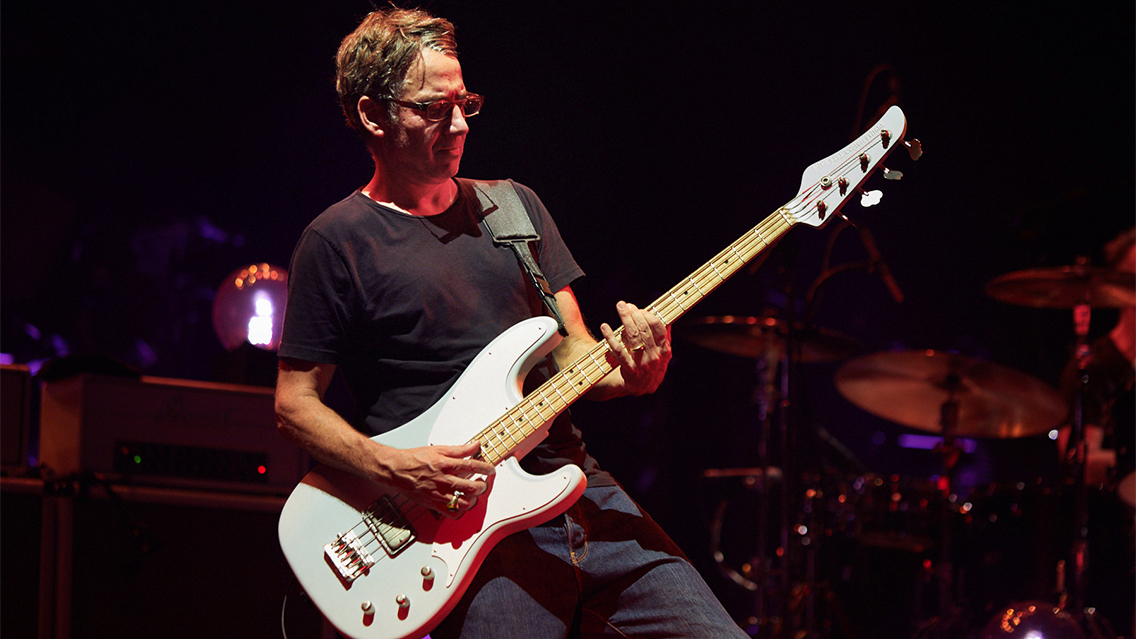 Stone Gossard (Credit: Loosegroove Records).
Pearl Jam guitarist Stone Gossard and his friend and fellow artist Regan Hagar – who both run the record label Loosegroove Records – are launching a new show on SiriusXM's Pearl Jam Radio (Ch. 22).

During each episode of the show, Loosegroove Records, Gossard and Hagar will interview artists on their label and play music from the releases they're putting out this summer. Loosegroove Records will premiere May 5 at 6pm ET and feature a conversation with Brittany Davis. The episode will be available anytime on the SXM App after its debut and rebroadcast May 6 at 11am, May 7 at 9pm, and May 8 at 8am (all times ET).
Future episodes will include Jonny Polonsky, Jamie Hall from Tiger Cub, James and the Cold Gun, and Mason Jennings. Additionally, in a later episode, Gossard and Hagar will talk about the release of their latest Brad record and reissue of their debut album, Shame. Check out information about each of the artists' new and upcoming releases below.
Loosegroove Records is a Seattle-based record label owned by Stone Gossard (Pearl Jam and Brad) and Regan Hagar (Brad, Malfunkshun and Satchel). Throughout the '90s, Loosegroove issued records from acts such as Critters Buggin, Malfunkshun, Weapon of Choice, & Devilhead. Significantly, Gossard and Hagar signed Queens of the Stone Age and released the band's debut album in 1998, providing a foundation to where they are now.
Fast forward 20+ years later, Loosegroove Records has reformed with a roster of artists that include Painted Shield, Brad, Tigercub, James and the Cold Gun, Mason Jennings, Brittany Davis, The Living, Jonny Polonsky, and Josh Freese.
Brittany Davis – Single "So Fly" out now.
Jonny Polonsky – Rise of the Rebel Angels (Album street date: 5/12/23)
Tigercub – The Perfume of Decay (Album street date: 6/2/23)
James and the Cold Gun – James and the Cold Gun (Album street date: 7/21/23)
Mason Jennings – Underneath The Roses (Album street date: 8/25)
Brad – Shame (30th Anniversary) (Album street date: 7/28/23)
Brad – In The Moment You Were Born (Album street date: 7/28/23)
---
---
---