Stick Figure makes debut on The Joint, performs 'Mind Block' off new album 'Set In Stone'
Southern California-based reggae/dub foursome Stick Figure began as a solo project for multi-instrumentalist Scott Woodruff, who started as a loop-artist using a dual-cassette deck in his bedroom. In just a few years, he's moved from small bars and clubs to … Continued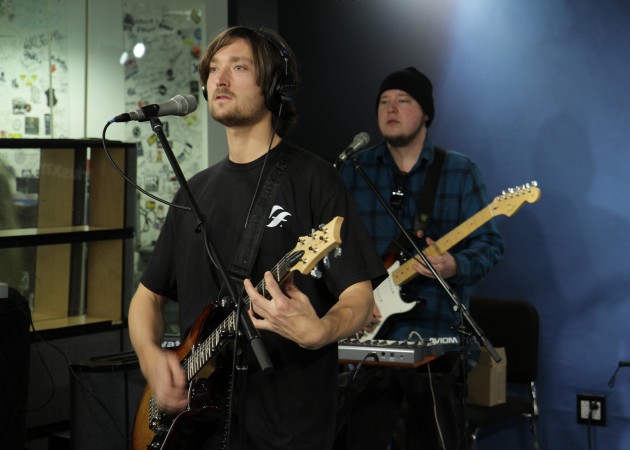 Southern California-based reggae/dub foursome Stick Figure began as a solo project for multi-instrumentalist Scott Woodruff, who started as a loop-artist using a dual-cassette deck in his bedroom. In just a few years, he's moved from small bars and clubs to full-on gigs in front of thousands of fans with fellow band members Kevin Bong (KBong) on keyboards, Kevin Offitzer on drums and bassist Tommy Suliman.
Stick Figure burst onto the scene in 2012 with the album Burial Ground, which sold more than 60,000 copies. The band has continued to make waves with their sixth studio album, Set In Stone, which topped the Billboard Reggae Albums Chart.
During a stop on their US tour, the band made their debut on The Joint.
"Their musicianship and true obvious love of their craft is evident," said Pat McKay, programming director for The Joint, who is excited to share the new band with The Joint audience.
You can hear the interview and performance when it premieres Thursday, 4/21 at 8 am ET. It will re-broadcast Saturday, 4/23 at Noon; Sunday 4/24 at 2 pm and 11 pm ET.
In the meantime, check out their performance of Mind Block:
For a free 30-day trial, check out siriusxm.com/freeTrial
---
---