Stevie Wonder's 'Songs in the Key of Life' turns 40! Take our quiz to see how much you know!
Celebrate the anniversary of Stevie Wonder's classic album Songs in the Key of Life on its 40th anniversary.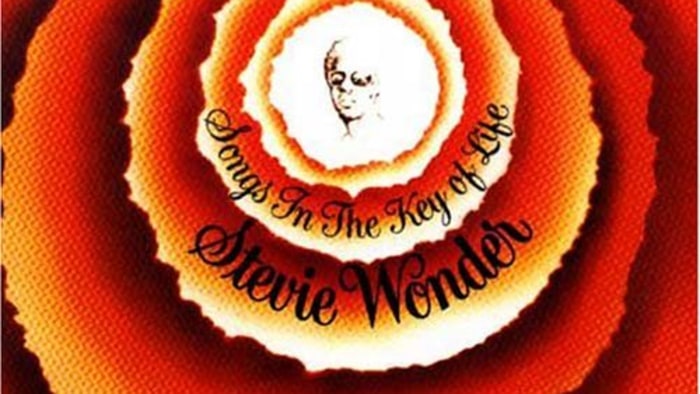 "Music is a world within itself with a language we all understand," sings Stevie Wonder on Songs in the Key of Life treasure, Sir Duke, reminding us all that no matter what this thing we call life might throw our way, if we've got the music, we've got everything.
Forty years later, the sprawling double album is a timeless blend of pop, jazz, and funk that remains the crown jewel of Wonder's discography, representing the apex of his artistry during a nearly unmatched period of true musical creativity.
Lyrically, Songs in the Key of Life is an eclectic mix ranging from a tender track written for Stevie's daughter (Isn't She Lovely) to a critical look at racism in America that sadly holds true in today's tumultuous racial climate (Black Man). But the record's scope proves that at its core, it's a love letter to music and a glimpse into the heart of the beautiful soul that is Stevie Wonder. In its rambling liner notes, he wrote, "Songs in the Key of Life is only a conglomerate of thoughts in my subconscious that my Maker decided to give me the strength, the love+love-hate=love energy making it possible for me to bring to my conscious an idea."
The musician produced, wrote, arranged, and composed the entire album, with only three songs in the credits appearing with a co-writer attached, and the breadth of its influence across the musical canon is staggering. Elton John once wrote, "Wherever I go in the world, I always take a copy of Songs in the Key of Life." Prince, obviously influenced wildly by Wonder, called it his favorite album. Back in 2005, Kanye West said, "I'm not trying to compete with what's out there now. I'm really trying to compete with Innervisions and Songs in the Key of Life. It sounds musically blasphemous to say something like that, but why not set that as your bar?"
The bottom line is, we can all feel Songs in the Key of Life all over, so celebrate the anniversary of one of the greatest albums of all time by testing your knowledge with this quiz.
Hear songs from Stevie Wonder's Songs in the Key of Life on 70s on 7 (Ch. 7), The Groove (Ch. 50), Soul Town (Ch. 49) and more!
For a free 30-day trial, check out http://www.siriusxm.com/freetrial/blog
---
---
---