Steven Tyler on Prince: 'Somebody in his camp should've said something'
Legendary Aerosmith front man Steven Tyler has had a long history of addiction throughout his career, so Prince's death as the result of a drug overdose deeply affected him. Tyler called in to The Howard Stern Show on Tuesday and … Continued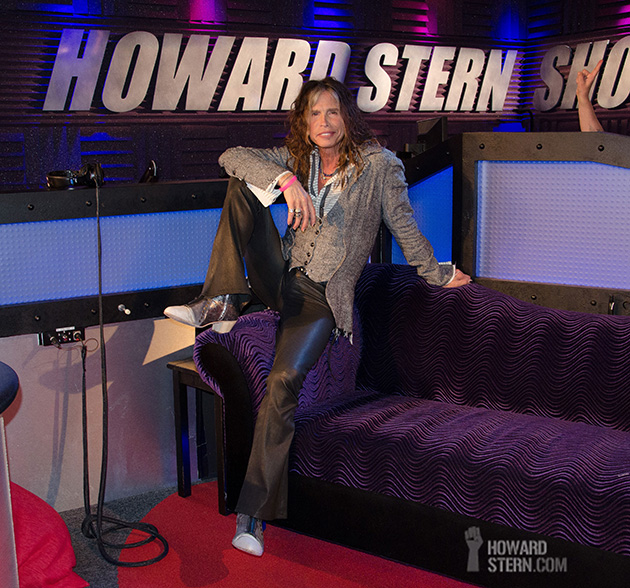 Legendary Aerosmith front man Steven Tyler has had a long history of addiction throughout his career, so Prince's death as the result of a drug overdose deeply affected him. Tyler called in to The Howard Stern Show on Tuesday and opened up about it.
In an interview with DuJour magazine, Tyler said, "I think Prince died so I could live." Tyler said it was a reminder to keep fighting his addiction and stay sober.
"I didn't know what to say except for that, 'He died so I could live,'" Tyler told Howard. "It's a reminder that it's right there, there's a 500-pound gorilla right outside in the parking lot waiting for my ass to jump on me."
Tyler said he met Prince but never hung out with him on a personal level. Although he was curious as to how The Purple One could keep such a furious touring schedule.
"I always wondered what was up with his energy, doing a show for three hours and doing a club for four, and how he pulled that off," Tyler said. "Everybody said he doesn't do this, he doesn't do that."
Howard then mentioned the reports that Prince started taking opiates to dull the consistent pain in his hip, something he had dealt with for years. Tyler said he's aware how pain can play a factor in addiction, but believes someone close to him had to know that Prince had transitioned to drug abuse.
"I understand all those pieces, I get it. I still think somebody in his camp, what, they didn't know he was sneaking off to CVS and picking stuff up?" Tyler said. "Somebody in his camp should've said something. Somebody in my camp said something to me and I love them forever."
It was Tyler's ex-fiancee Erin Brady who confronted him and made him realize that he needed help.
"[She] came to me and said 'You're a f–king mess. I called up Betty Ford, I got you a bed. I called your children, you're in.' And I got really pissed, but sometimes that's what it takes, that tough love," he said.
Prince was reportedly expected to check into rehab, but died the day before he had planned to meet with doctors to discuss treatment. Tyler knows how difficult it can be for someone to swallow their pride and admit that there's a problem.
"I've come to find out that it's always fear that stops people from confronting, especially those that are high on their horse," he said. "And God knows Prince, all geniuses have a little hitch in their get-along. We all can go off on these tangents and be that. Remember, here I am 29 and Aerosmith made more money than God, cocaine everywhere, everyone I loved was doing the stuff, so why not do it? And I got caught up in it."
For more coverage of The Howard Stern Show, follow @sternshow on Twitter.
For a free 30-day trial, check out siriusxm.com/freetrial.
---
---
---