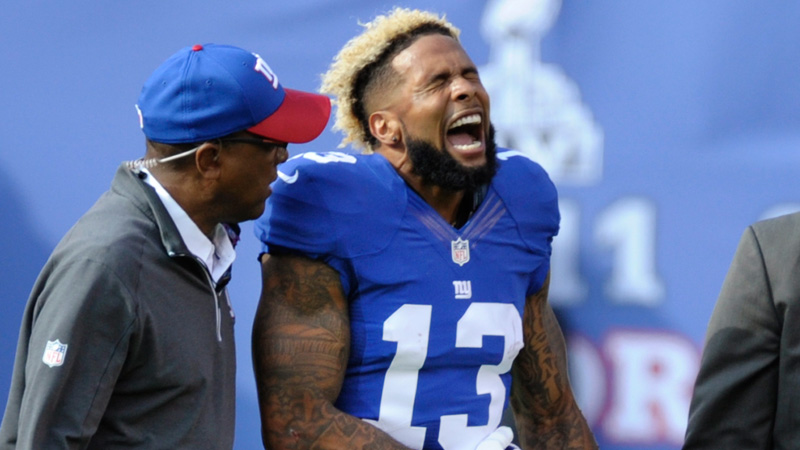 New York Giants wide receiver Odell Beckham (13) reacts as he is helped off the field after being injured on a play during the first half of an NFL football game against the Baltimore Ravens, Sunday, Oct. 16, 2016, in East Rutherford, N.J. (AP Photo/Bill Kostroun)
It's always nice when Stephen A. Smith calls into Morning Men – unless the sole reason for the call is to tell Evan that he wants to "throw up."
A little context: Evan wondered aloud if Odell Beckham Jr. is worth the temper tantrums and his on-again, off-again relationship with the kicking net. He even made the bold claim that if he had the opportunity, he wouldn't take Odell to start his team.
Stephen A. was having none of that.
"Nobody can defend Odell Beckham Jr.'s antics, and nobody is going to," Smith said. "But let me be very, very clear: Don't get caught up in all of this nonsense about his antics that you forget what the hell the Giants are without him."
After that, the debate between Mad Dog Sports Radio hosts was off to the races. Enjoy.
Photo Credt: AP Photo/Bill Kostroun
---
---
---