Stay informed about COVID-19 with Doctor Radio's exclusive Facebook Live featuring Dr. Anthony Fauci
Doctor Radio is giving you more opportunities to connect with its world-class doctors by taking questions and streaming an exclusive interview with Dr. Anthony Fauci during a Facebook Live.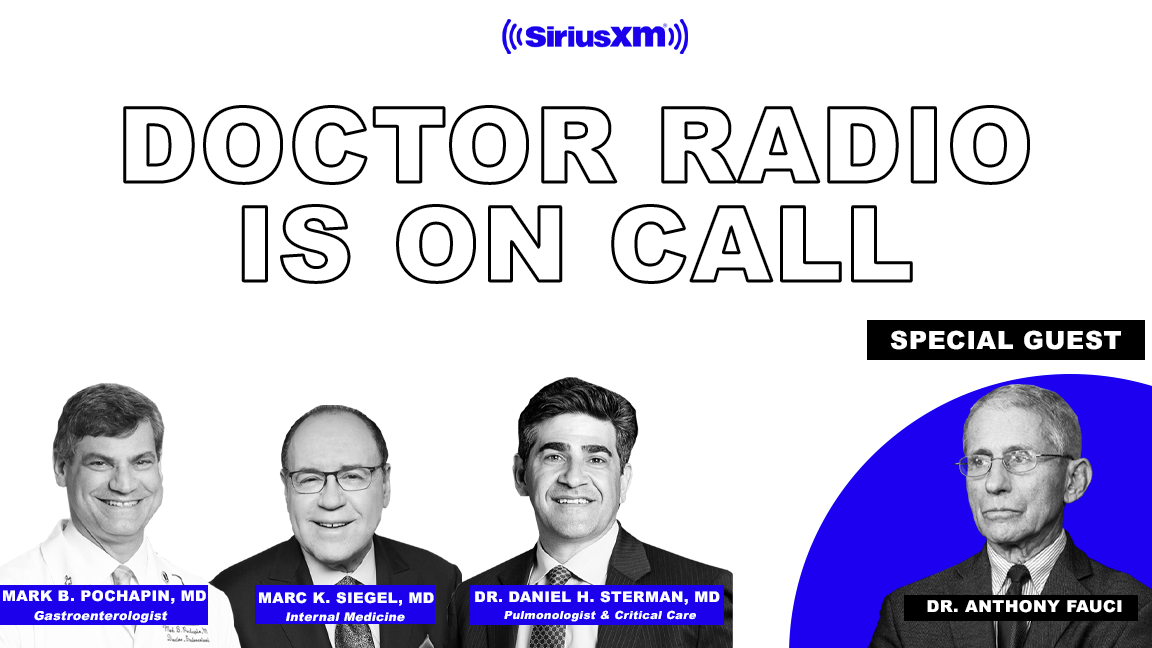 As the coronavirus continues to spread worldwide, world-class doctors from NYU Langone Health are providing Doctor Radio (Ch. 110) listeners and callers ongoing updates and expert advice about COVID-19. Last Friday, April 10, Doctor Radio's team of experts once again offered an exclusive Facebook Live question-and-answer session. The livestream began with a fifteen-minute interview with special guest Dr. Anthony Fauci, director of the National Institute of Allergy and Infectious Diseases and lead member of the Trump Administration's White House Coronavirus Task Force.

Throughout the live Doctor Radio Reports — Coronavirus: What You Need to Know Now broadcast, listeners were able to speak with host Dr. Marc Siegel — Medical Director of Doctor Radio and Professor of Medicine at NYU Langone Health — via 877-40COVID (877-402-6843). Also, listeners had the ability to submit their questions in a post on SiriusXM's Facebook page both before and during the special. During the episode, Siegel was also joined by Mark B. Pochapin (Vice Chair for Clinical Affairs and Professor of Gastroenterology), Adm. Brett Giroir (assistant Secretary for Health), and Dr. Daniel H. Sterman (Interventional pulmonologist and critical care). If you missed the live stream, hear the full episode On Demand on the SiriusXM app.
Plus, check out all of Doctor Radio's recent coronavirus specials and videos On Demand here.
---
---