Stay in the zone with these feel-good channels perfect for working remotely
Check out eight channels featuring nonstop WFH jams that'll keep you email-sending, number-crunching, and more.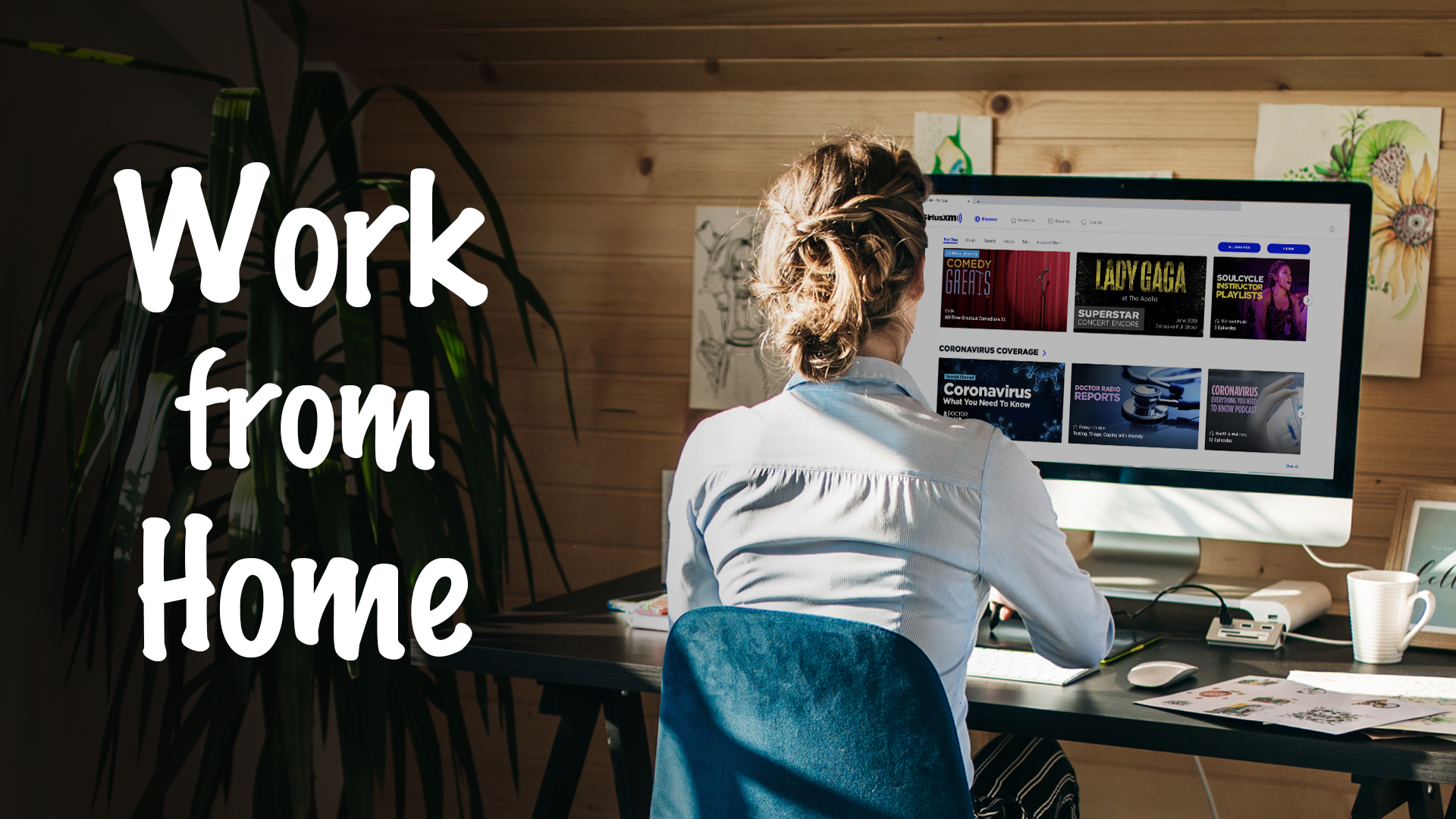 In the immortal words of Dolly Parton, working 9 to 5 is "enough to drive you crazy if you let it" — and she wasn't even factoring in government-required stay-at-home measures. As you navigate the world of working remotely, from the struggle of enabling video on Zoom calls to smashing through the afternoon slump, SXM is tackling WFH with eight channels meant to keep you on track.

'80s Mellow Hits
The morning commute is hard. However, it gets a bit easier when it mainly consists of walking the few feet from your bed to your desk. Ease into the start of your workday with ballads and other calming classics from artists like Berlin and Peter Gabriel.
Classic Rewind Top 100
Whether you're left raging after your morning meeting or looking for an added boost to accompany your morning coffee, switch over to the best 100 rock songs from the '70s and '80s to keep your momentum going. Just put on your headphones, get in the zone, and tell Roxanne that she doesn't need to put on the red light hit "reply all."
'90s to Now Country Hits
Kick up your morning with a little country twang that's perfect for reminding your boss that this isn't your first rodeo. While it may be a little early to drink a beer à la Luke Bryan, it'll at least give you a little something to look forward to once the day is done.
Cloud Rap
Few things match the tenacity and motivation of an up-and-coming rapper. If you're in need of some midday inspiration to power through that big project (or just hoping to vibe through a lunch break), turn to Cloud Rap to hear bars and beats from A Boogie wit da Hoodie, Polo G, and more.
'50s & '60s Pop Hits
For something completely different, hop over to hear the top in pop from yesteryear. This mix of hits by artists like The Four Seasons and Simon & Garfunkel will take you back to the blissful days before phones were mobile and email followed you in your pocket.
Octane Top Hits
Find yourself drifting off like clockwork every afternoon? If that fourth coffee isn't doing the trick, these recent hard rock hits are just what you need. Bonus: Blast the channel loud enough and your roommates will perk up, too.
'70s/'80s/'90s Pop
Three diverse decades of pop are here to soften the stuck-inside blow and inspire you to keep up the good work. Hear favorites from ABBA, Blackstreet, A-ha, and more as you daydream about clocking out for the day.
XMU Discovery
With EOD so close you can taste it, bliss out and wind down with emerging indie rock. Not only is this the ideal soundtrack for wrapping up the workday, you can also tell your friends about all the bands you liked before it was cool during that Zoom happy hour later.
---
Once 9 to 5 is over, keep the good vibes going with #StayHome Radio, an all-new channel featuring some of the biggest feel-good hits from the '60s to today to give you all the motivation you need to stay put as officials and medical experts continue to stress the importance of social distancing.

---
---
---