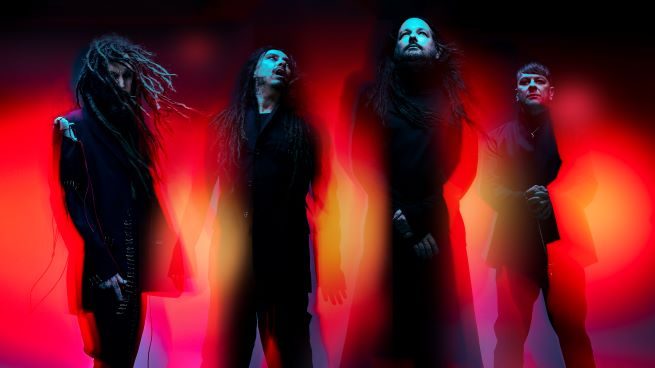 In honor of their first album since 2019's The Nothing, rock out with Korn during a new limited-series hosted by a different band member every week starting on January 28 at 9am ET with Jonathan Davis. During Requiem Radio on Octane (Ch. 37), hear Jonathan, James, Brian and Ray play hard rock favorites they know and love peppered with some additional surprises, including on-air premieres of brand new Korn songs from their upcoming album Requiem, out on February 4.

For four weeks, hear Korn spinning songs from Wargasm, Deftones, Tool, David Bowie, Ozzy and many, many more, including their own. Each show will also include special insight and commentary from the band members sure to drum up anticipation for their new album's release. Requiem serves as the band's 14th album as well as their shortest, with a runtime of 32 minutes and 36 seconds. Its first single, "Start the Healing," was released in November 2021 to positive reception with many praising its hook and calling it a return to form for the band.
---
Related: Replay Turbo's Virtual Festival featuring Korn, Metallica and more
---
Catch every Requiem Radio broadcast at the times below (all times ET).
Korn's Requiem Radio Broadcast Schedule
Jonathan Davis – Episode 1
January 28 at 9am, 3pm and 10pm
January 29 at 10 am and 7pm
January 30 at 2pm
James "Munky" – Episode 2
February 4 (Album Release Day) at 9am, 3pm and 10pm
February 5 at 10 am and 7pm
February 6 at 2pm
Brian "Head" – Episode 3
February 11 at 9am, 3pm and 10pm
February 12 at 10 am and 7pm
February 13 at 2pm
Ray – Episode 4
February 18 at 9am, 3pm and 10pm
February 19 at 10 am and 7pm
February 20 at 2pm
---
---
---