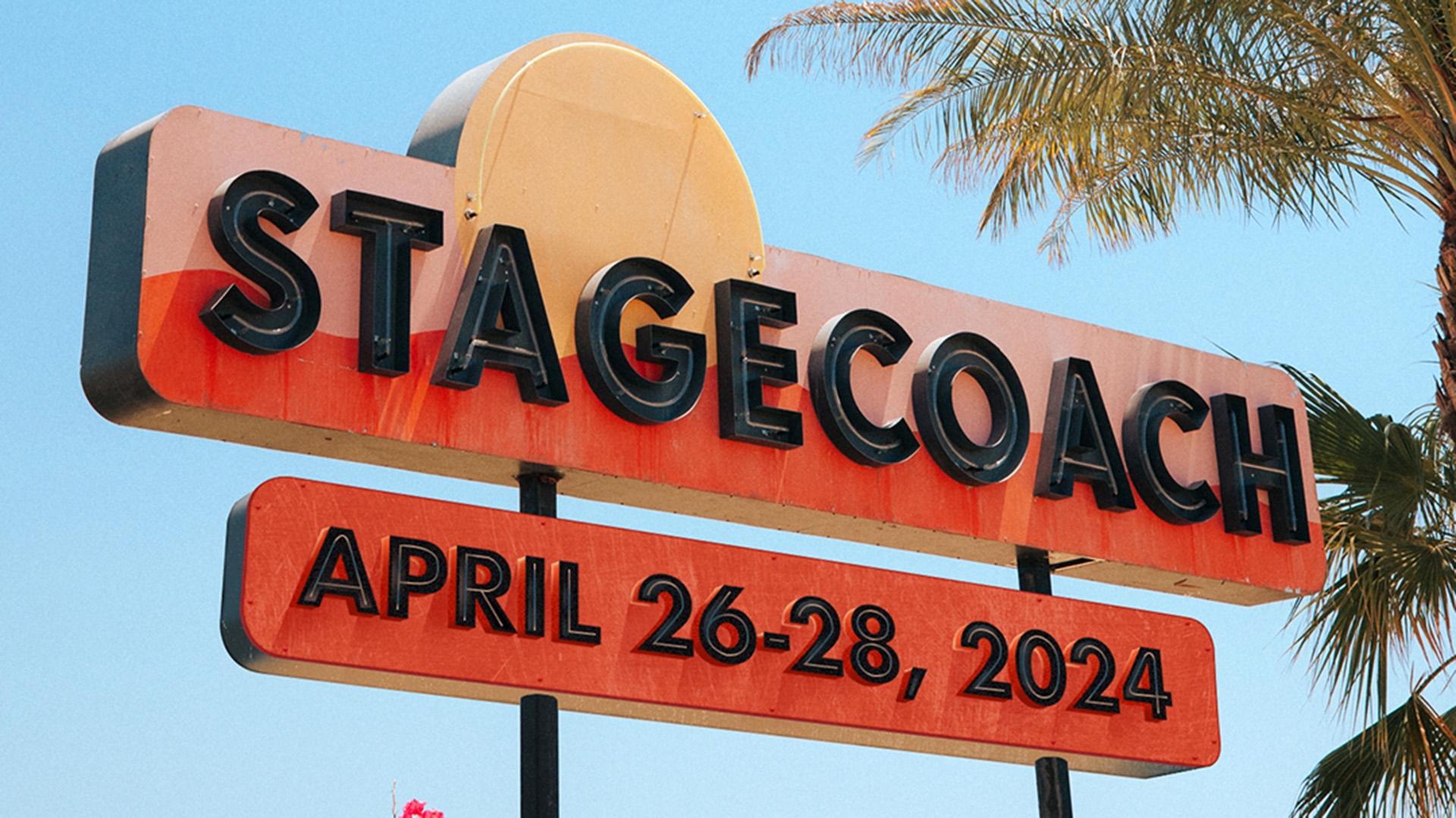 Jelly Roll sat down with Buzz Brainard and Goldenvoice's Stacy Vee on The Highway (Ch. 56) today (September 7) to announce the Stagecoach Festival 2024 lineup and on sale (see full lineup below). This year's headliners include Eric Church, Miranda Lambert, and Morgan Wallen.
To buy passes, visit stagecoachfestival.com now. Also, listen to the full interview with Jelly Roll during Buzz's show at 4pm ET today or anytime on the SiriusXM App.
---
Stream The Highway (Ch. 56) on the SiriusXM App now
---
Additional Stagecoach Festival 2024 acts include Jelly Roll, Willie Nelson & Family, Post Malone, Elle King, Hardy, Bailey Zimmerman, The Beach Boys, and many more.
Stagecoach Festival 2024 is the world's premier weekend of country music, which provides an unparalleled experience with the genre's biggest headliners, returns to the Empire Polo Club in Indio, CA, from April 26–28, 2024.
The 2024 Stagecoach Festival will see the expansion of viewing areas from the sides of the Reserved Corral seating, a dedicated saloon for Seated and Standing Corral pass holders, an expanded Rhinestone Saloon with ample shade, and more.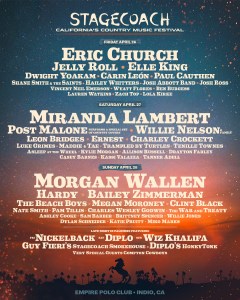 Stagecoach Festival 2024 Pass Prices
3-Day GA – $399
3-Day GA + Shuttle Combo – $489
3-Day GA 6 Pack – $389
3-Day Rhinestone Saloon – $799
Desert Diamond VIP Package – $2,999
Gold Rush VIP Package – $1,999
Hi Ho Silver VIP Package – $1,499
Corral Reserved Seating C3 – $949
Corral Reserved Seating C2 – $1,299
Corral Reserved Seating C1 – $1,999
3-Day Corral Standing Pit – $1,599
Camping Companion Parking – $55
Preferred Parking – $99
RV Lot 8 Reserved – $1,749
RV Lot 7 – $1,549
RV Lot 5A – $1,549
RV Lot 10 Power – $1549
RV Lot 10 Dry – $699
RV Lot Yea Haw – $1949
Lake Eldorado 2 Person Lodge – $679
Lake Eldorado 4 Person Tent – $899
Car Camping – $244
Any Line Shuttle Pass – $100
On-Site Locker Medium – $55
On-Site Locker – Large – $65
On-Site Locker – XL – $80
"Ride On Inn" T-Shirt – $55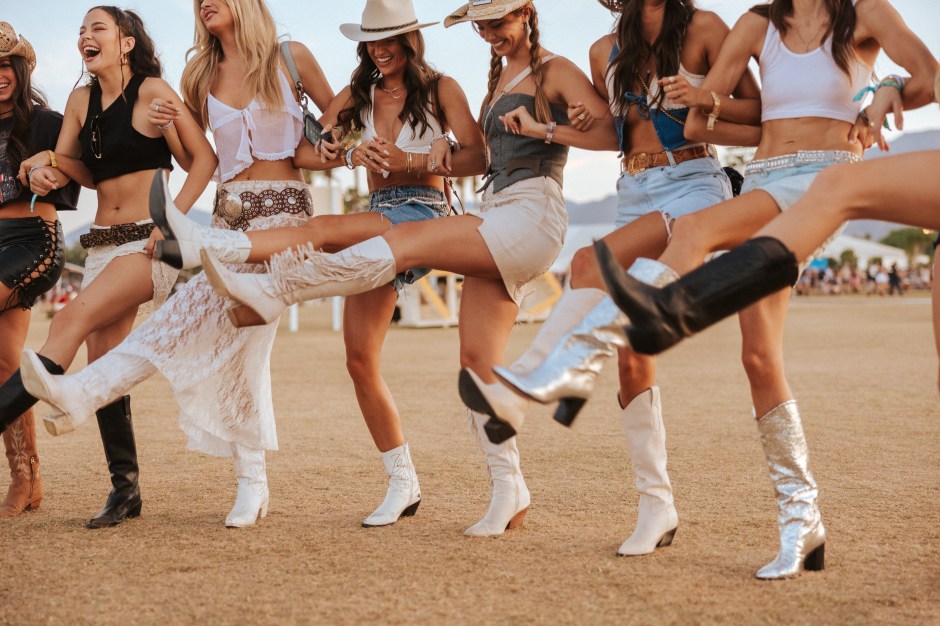 ---
---
---