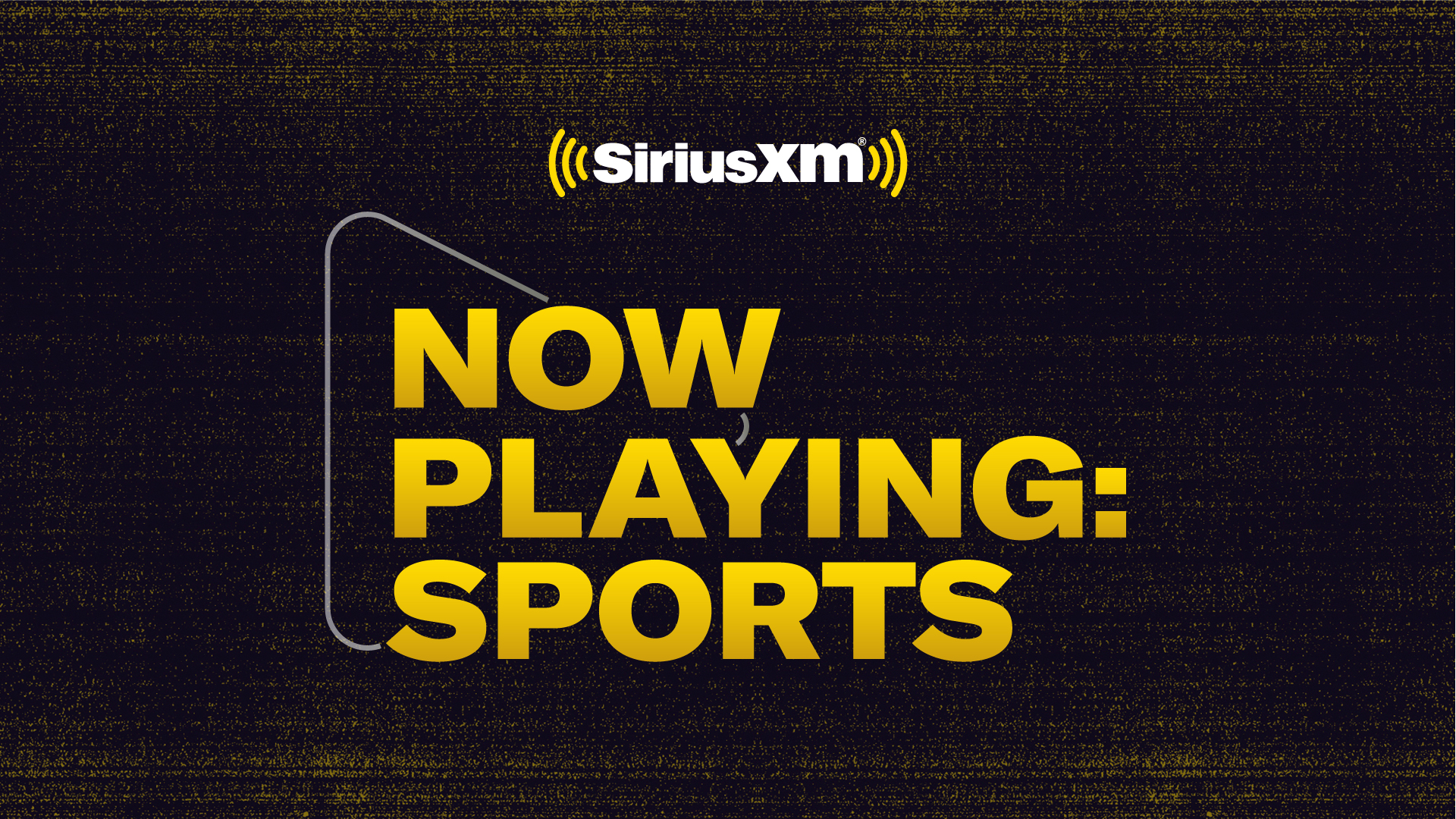 Opening Day to the World Series. The Draft to the Super Bowl. Pre-season to The Finals. Every sports moment lives here.
SiriusXM's sports channels span the NFL, MLB, NHL, and NBA, as well as soccer, golf, wrestling, tennis, horse racing, NASCAR, INDYCAR, and more — plus college sports, too. Listeners get live games and in-depth analysis, with an extensive roster of expert hosts and a revolving door of the biggest guests. There's something on SiriusXM for every kind of fan.

---
SiriusXM Sports Channels You'll Love
---
SiriusXM NFL Radio

24/7 NFL Talk & Play-by-Play

SiriusXM NFL Radio delivers hard-hitting analysis and up-to-the minute NFL news that true football fanatics need — from the annual Training Camp Tour from all 32 teams, to Super Bowl Week broadcasts, to the Scouting Combine remotes, to live coverage of every pick of the NFL Draft, an all-pro lineup of hosts and special guests from around the league.
NTT INDYCAR Series Racing

SiriusXM's home for all things NTT INDYCAR Series. With heart-pounding play-by-play of every race and weekly talk shows and specials with the legends of the sport, SiriusXM INDYCAR Nation has you covered from the green flag to the checkered flag.

SiriusXM INDYCAR Nation
SiriusXM NBA Radio

24/7 NBA Talk & Play-by-Play

SiriusXM NBA Radio delivers expert analysis and up-to-the minute NBA news that true basketball fans need. From the NBA Draft to the NBA Finals, SiriusXM NBA Radio has all of your pro basketball needs covered. Listen as former players and coaches take your calls and address all the latest NBA news. The best basketball talk and the biggest NBA games can all be found on one channel: SiriusXM NBA Radio.
24/7 NASCAR Talk & Races

Every race and everything in between: Taking you inside the sport with unparalleled access to the drivers, crew chiefs, team owners, and other racing insiders as they talk candidly with SiriusXM NASCAR Radio. From post-race interviews in victory lane and in the garage, you'll get the latest news and information from your trusted source for all things NASCAR.

SiriusXM NASCAR Radio
SiriusXM FC

Soccer Talk & Play-by-Play

SiriusXM FC is dedicated entirely to the world's most popular sport: soccer. The channel features an extensive schedule of live matches from the Premier League, Major League Soccer, UEFA Champions League and the FA Cup. Plus, hear a daily lineup of soccer talk programming hosted by former players and coaches including Ray Hudson, Tony Meola, and Rodney Marsh.
Combat Sports Talk

Your home for pro wrestling, MMA, and boxing talk. With a stacked lineup of shows including Busted Open, Unlocking the Cage, MMA Today, and At the Fights, this is your destination for a one-of-a-kind, hard-hitting listening experience. We bring the fight to YOU on SiriusXM Fight Nation.

SiriusXM Fight Nation
Mad Dog Sports Radio

Mad Dog Russo, Morning Men

Christopher "Mad Dog" Russo, Adam Schein, and The Morning Men with Evan Cohen, Mike Babchik, and Willie Colon talk about the world of sports.
College Sports Talk & Play-by-Play

SiriusXM College Sports Radio features the most comprehensive, 24/7 college sports talk and play-by-play. Hear the top experts in college sports including Danny Kanell, Dusty Dvoracek, Rick Neuheisel, and EJ Manuel. Hear the best live play-by-play, including college football bowl games and Playoffs, and NCAA Men's Basketball Tournament, plus coverage of college baseball, softball, women's basketball, hockey, and more.

SiriusXM College Sports Radio
Let's Go!

With Tom Brady, Larry Fitzgerald & Jim Gray

Hosted by seven-time NFL Super Bowl Champion quarterback Tom Brady, former All-Pro wide receiver Larry Fitzgerald, and Hall of Fame Emmy Award-winning broadcaster Jim Gray, Let's Go! features Brady and Fitzgerald sharing their thoughts on the latest news around the league and beyond the field. Gray, who has known and interviewed both players since they came into the league, leads the conversations every week.
24/7 MLB® Talk & Play-by-Play

Expert hosts and knowledgeable insiders cover the bases with trade rumors, breaking news, injury reports, and scores from the day — through the World Series and right on into the offseason. MLB Network Radio™ is talking baseball 24/7/365.

MLB Network Radio™
---
SiriusXM Sports Voices You'll Hear
---
Solomon Wilcots

SiriusXM NFL Radio

Brian Scalabrine

SiriusXM NBA Radio

Frank Isola

SiriusXM NBA Radio

Joey Logano

SiriusXM NASCAR Radio

Tony Meola

SiriusXM FC

Mark Henry

SiriusXM Fight Nation

Thunderosa

SiriusXM Fight Nation

Mickie James

SiriusXM Fight Nation

Chris Wiedman

SiriusXM Fight Nation

Chris "Mad Dog" Russo

Mad Dog Sports Radio

Adam Schein

Mad Dog Sports Radio

Coach K

SiriusXM College Sports Radio

Holly Rowe

SiriusXM NBA Radio

Larry Fitzgerald

Let's Go!

Dani Wexelman

SiriusXM College Sports Radio

Danielle Trotta

SiriusXM NASCAR Radio

Xavier Scruggs

MLB Network Radio

Jenny Cavnar

MLB Network Radio

This slideshow requires JavaScript.
---
---