Sports legends remember Muhammad Ali: I'm who I am today because of what he stood up for
The sports world is mourning the loss of legendary boxer and activist Muhammad Ali. During a special edition of "Make It Plain," Mark Thompson was joined by legends from all genres of play; boxing to baseball, basketball to commentary. Thompson … Continued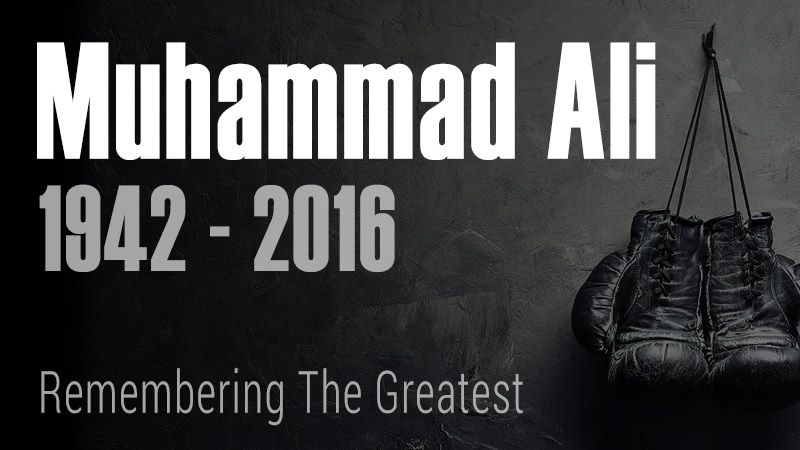 The sports world is mourning the loss of legendary boxer and activist Muhammad Ali. During a special edition of "Make It Plain," Mark Thompson was joined by legends from all genres of play; boxing to baseball, basketball to commentary. Thompson shared his own feeling of loss saying, "I feel this one, I think we all feel this one more than anyone."
"I don't feel good about the loss, nobody feels good about that loss because we lost a great man," Larry Holmes aka 'The Eastern Assassin' said. "You don't find people like that anymore."
"He was his own boss, Muhammad Ali," baseball legend Hank Aaron recalled. "He was really a great person, really."
Boxing champ George Foreman laughed recalling a memory where he was FaceTiming with Ali. "[He was] eating sweets and laughing at me, knowing deep down 'I beat you George, I beat you.' I loved him too. I loved him too." Foreman was referring to 'The Rumble in the Jungle,' where he had been the undefeated world heavyweight champion and lost to Ali by knockout. The 1974 fight is often considered the greatest sporting event of the 20th century.
Basketball star Dikembe Mutombo was only eight years old when he attended 'The Rumble In The Jungle.' The NBA-great was raised one block away from the stadium of the legendary fight, and he recalled chanting "Ali bomaye" as Ali ran and trained in the streets.
"To see Ali coming to Africa, especially in Zaire back then, for us it was a big celebration for him to embrace the African culture, to accept the African people–it was something that nobody ever thought was going to happen," Mutombo said.
"He was an original American personality and world-wide figure," Legendary ring announcer Larry Merchant said. "He wasn't just a big, fast, skillful, graceful athlete–the kind of heavyweight people were skeptical of–but he really was a guy who had an enormous heart to fight the good fights and the great fighters."
Ali was a strong force when it came to standing up for what he believed. As Aaron said, "if he didn't think it was right he was not going to do it."
"Through that confidence in boxing, he stood up for himself. He stood up at a time when it wasn't prevalent for us, someone black, to stand up for himself. He stood up for himself and did something very courageous," championship boxer Evander Holyfield said. "I'm who I am today because of what he stood up for."
"Make It Plain" airs Weekdays at 6 pm ET on SiriusXM Progress (Ch. 127).
For a free 30-day trial, check out siriusxm.com/freetrial
---
---
---