Southern Charm's Kathryn Dennis claims Thomas Ravenel hasn't seen their kids 'in months'
On the latest episode of Southern Charm, Thomas Ravenel and Kathryn Dennis welcomed their baby boy, St. Julien, into the world. Off screen, the mom of two says their off-and-on relationship is more strained than ever, alleging he hasn't paid child support … Continued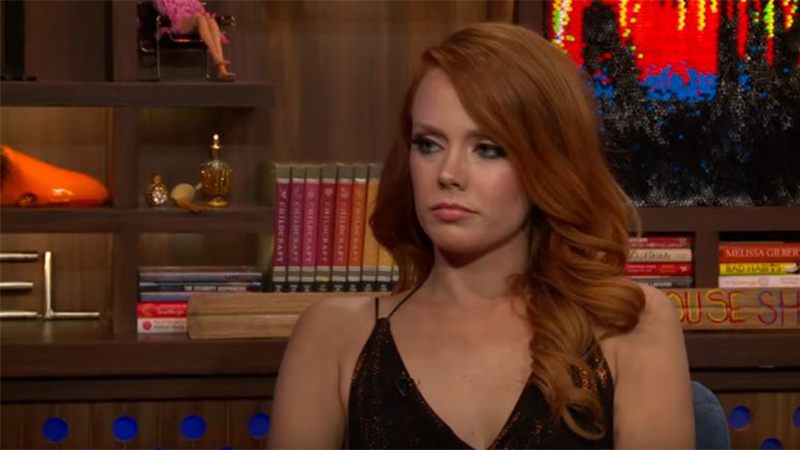 On the latest episode of Southern Charm, Thomas Ravenel and Kathryn Dennis welcomed their baby boy, St. Julien, into the world.
Off screen, the mom of two says their off-and-on relationship is more strained than ever, alleging he hasn't paid child support or spent time with their nearly 7-month-old son or 2-year-old daughter Kensington.
"I put my whole life on hold when I met him. I left college," Dennis said Tuesday on Reality Checked with Amy Phillips. "He told me we were gonna have children and I wouldn't have to worry about anything and then he totally went off the grid. He hasn't called me, talked to our kids, seen our kids in months. He hasn't given me money. So that's kind of why I'm asking for his help and support."
Dennis also set the record straight about her dramatic dalliance with another costar, Whitney Sudler-Smith.
"He was saying, 'Oh, I could see myself marrying you, you're such a great girl, you shouldn't be with Thomas,'" she said. "I mean, he is completely lying whenever he says it was nothing more than a one-night stand or a moment of weakness. No, he pursued me for quite a while."
Southern Charm airs Mondays at 9 pm ET on Bravo. Listen to Reality Checked with Amy Phillips live Tuesdays and Thursdays at 11 am ET on SiriusXM Radio Andy (Ch. 102).
For a free 30-day trial, check out http://www.siriusxm.com/freeTrial.
---
---
---