Songs To Listen To This Earth Day
April 22 is Earth Day! Read on for the perfect playlist of environmentally-conscious songs that will inspire you to protect our planet.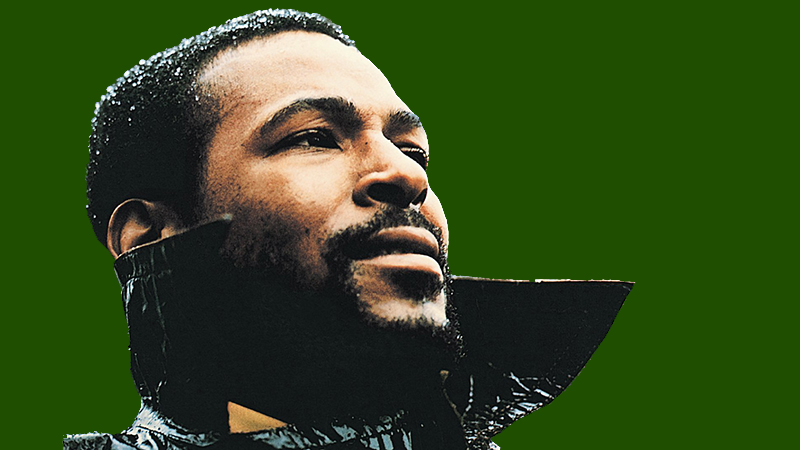 Get ready to celebrate our incredible planet! April 22 marks Earth Day, a day that encourages us to appreciate and care for the world we live in. Earth Day commemorates the birth of the modern environmental movement in 1970 and serves as a reminder that we all have a responsibility to protect the planet. Here at SiriusXM, we're taking today as an opportunity to reflect on how to create a sustainable future for generations to come. Artists have been raising awareness of environmental issues for decades. So, to help you get in the world-saving spirit, we've put together a playlist of environmentally-conscious songs that will inspire you to take action today.
Read on for our Earth Day playlist!
---
"Big Yellow Taxi" — Joni Mitchell
Lyrical genius Joni Mitchell has had some wise words to say about the destruction of our beautiful world. She wrote "Big Yellow Taxi" after a trip to Hawaii in 1969. We all know the catchy refrain "You don't know what you got 'til it's gone." Here Joni is referring to the destruction of the natural world, making this song as relevant now as when it was first written. Rumor has it that the famous line "They paved paradise and put up a parking lot" has successfully been used in protests to prevent such spaces from being built. The song has become an anthem for environmentalists and has been covered by countless artists over the years. If anyone's going to have us ruminating on their powerful words, it's going to be Joni.
Hear more from the greatest in folk in The Village (Ch. 741).
"Feels Like Summer" — Childish Gambino
This deceivingly chill track is both a bittersweet summer anthem and a heartbreaking indictment of climate change. Just like Childish Gambino, we hope that this world will change. The song was nominated for a GRAMMY for Best R&B Song in 2019, and many have felt a deep emotional connection to its message. Let's just say, if you see us crying while listening to this song, no you didn't.
Keep the hip-hop and R&B vibes going with Sound 42 (Ch. 42).
"What A Wonderful World" — Louis Armstrong
This 1967 tune is a true classic. It's perfect whether you're walking down the aisle on your wedding day, taking a stroll through the park, or simply washing the dishes on a glorious sunny day. This song encourages you to notice the little things in life, to romanticize the everyday happenings, and to feel grateful for green trees, red roses, and blue skies. We totally agree with Louis Armstrong — it really is a wonderful world. So let's do our best to protect it!
The masters of jazz await you with their smooth sounds on Real Jazz (Ch. 67).
"Atlantic" — The Weather Station
With a world this beautiful, there's a lot to lose. This song by The Weather Station sums up a feeling of impending doom perfectly with their beautifully delicate sound. "I should really know better than to read the headlines," singer Tamara Lindeman muses with a glass of wine in hand while watching the sunset over the Atlantic Ocean. For those times when you just feel overwhelmed about the state of the world, this track is definitely one you will resonate with.
Looking for more bands like The Weather Station? Check out Alt Nation (Ch. 36).
"Mercy Mercy Me (The Ecology)" — Marvin Gaye
Even back in 1971, Marvin Gaye was already lamenting, "Oil wasted on the ocean and upon our seas." Decades have passed since Marvin shared his powerful message, yet pollution continues to harm our oceans and marine life. It's essential that we take action to reduce plastic use, support sustainable fishing practices, and rely on alternative sources of energy. All so that future generations can enjoy the beauty and abundance of our oceans.
Listen to more Marvin Gaye on Soul Town (Ch. 49).
"Don't Go Near The Water" — The Beach Boys
Also released in 1971, this song from The Beach Boys shares a similar message. It warns about the dangers of man-made damage to our planet's waters: "The poison floating out to sea now threatens life on land." The subject matter may be dark, but the song is still full of hope, as The Beach Boys implore us to "Do what we can and ought to. Let's start today." On Earth Day, we can't think of a message more important than this.
Get your Beach Boys fix on '70s on 7 (Ch. 7).
"S.O.S. (Mother Nature)" — will.i.am
The last artist to grace our list is the one and only will.i.am. Known for his activism around sustainability, the rapper released "S.O.S (Mother Nature)" in 2007 as a plea for action on climate change. The lyrics rightfully declare an emergency, telling listeners to recognize the urgency of the climate crisis and take immediate action to protect the planet. We're with will.i.am on this one — it's now or never!
Head on over to Hip-Hop Nation (Ch. 44) for more hip-hop hits.
---
Find more music for Earth Day and beyond right here at SiriusXM, and don't forget to check out our full list of channels for all your listening needs.
---
---
---