Since the 2000s, Caribbean Heritage Month has been celebrated during the month of June to commemorate the notable influence and impact Caribbean people have had on American culture and history. From music to food to entertainment, Caribbeans have significantly affected the growth of America's culture. In celebration of the month, SiriusXM and Pandora are highlighting six rising stars in one of the Caribbean's most popular genres: Soca.
When you hear the word "Caribbean," you might automatically gravitate to the respective islands of Jamaica and Trinidad from which dancehall, reggae, Calypso and Soca originated. In fact, Soca music was created by a Trinidadian Calypsonian named Lord Shorty (a.k.a "The Father of Soca"). Known as the Soul of Calypso, Soca was influenced by African and East Indian rhythms used for dancing at carnivals and at fetes (Caribbean parties). The music highlights a euphonious rhythmic vibe mixed with studio production and storytelling.
Bringing joy to the Caribbean community, Soca makes one feel fearless and provides a musical reminder of how amazing life is and can be. If you ever ask a Caribbean to define Soca music, they would call it "a sweet sound."
As the Caribbean music industry continues to expand, smaller islands — such as Grenada, St. Vincent, St. Lucia, Barbados and The Bahamas — have also put a few artists on the map, repping their countries and making them proud. Meet six of our favorites below!
---
Known as The "Island Pop Princess" from Grenada, Camille Claudette rose to the Soca scene in 2019 with her hit single "Sugar Mame," produced by Xpert Productions of Carriacou, Grenada. Growing up in New York City but raised by strict Caribbean parents, the inspiration behind her sound stems from her environmental experience. Mixing hip-hop and pop with Calypso and Soca, Claudette's music encourages all listeners to whine their waist, get ready for Carnival and never forget how to play a Jab. Some of her newest singles out now include "Locked Down" with Greenz Kings Promotions and "Spice Girl" located in the Isle of Spice itself.
---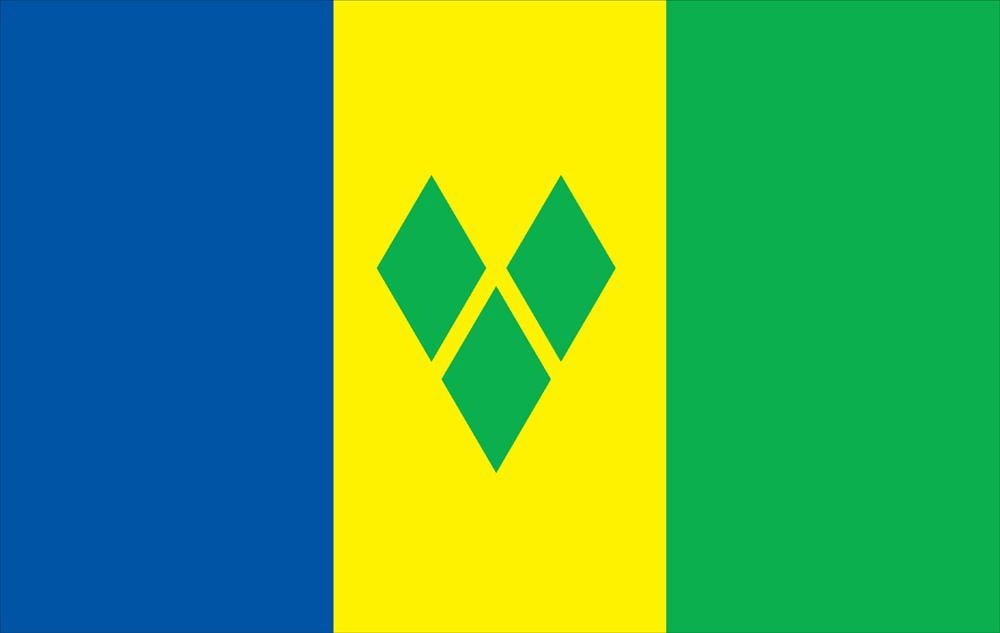 Representing the Island of St. Vincent, Problem Child is an international recording artist, songwriter and music producer within the Soca scene. He's created a lane of his own, writing for some of the top Soca artists over the years such as Patrice Roberts, Shal Marshall and the King of Soca himself, Machel Montano. Problem Child has also worked with Jamaican-American rapper Safaree and Afrobeat artist Afro B. In 2019, Problem Child's single "Nasty Up" was the song of the summer, and he's continued to drop more projects since then, including his trending singles "Crocodile" and "Danger" featuring Vincentian artist Skinny Fabulous.
---
Born and raised in the south side island of St. Lucia, Motto is not ashamed to let people know he's from the community of Grace, Vieux Fort. Entering the Soca scene in 2014, Motto has continued to remain consistent with trendy singles every year, and if you haven't seen his live performances, you should! Some of his major hits include "Lit" featuring Trinidadian artist Lyrikal "One Woman," "Man with Ride," "Shots," "Flavor," "Fatty Boom Boom," "Uber Everywhere" and "Issa Vibe" featuring Machel Montano. Some of his latest releases are "Chicken & Rice," "Old Stove" and "The Sneaky Link Song."
---

Born and raised in The Bahamas, Wendi is a multifaceted Soca artist with a bachelors degree in music business and voice from Berklee College of Music and a bio-chem degree from The College of The Bahamas. One of her most popular songs "Attitude" was released in 2018, cementing her in the Soca scene. Having worked with labels such as Atlantic Records and EMI Records, Wendi's sound of music stems from her love for pop, her high esteem for the traditional Bahamian music called Rake-and-scrape as well as Soca music; bringing a wave of music all her own into the scene.
---

During quarantine in 2020, Barbadian artist DJ Cheem broke the internet with his trending single "Ba Ba Ben," also known as the Head, Shoulders, Knees and Toes song. The song went viral on TikTok with various TikTok challenges and has been viewed on YouTube over four million times. His mission is to help make Soca music an official genre while introducing Barbadian Bashment to the world. His latest release is his first album ever, titled Voice of the New Gen featuring Barbadian artist Lil Rick and many more.
---

Representing St.Lucia, artist and songwriter Freezy Madrass is a force within the dennery segment Soca scene. In 2017, Freezy's single "Split In The Middle" had the summer in a frenzy with over 17 Million views on YouTube. Since then, he has continued to drop an album titled Test Yuh Waistline as well as his latest hits "Back It Up (Remix), "Snapshot" and "Good Wuk."
---
For more Caribbean music, make sure you tune in to the channels Bob Marley's Tuff Gong Radio (Ch. 19), Bob Marley's Tuff Soca, The Joint, Tropix (which you can find on the SXM App) and the station One Caribbean on Pandora.