12 Sleeper Hits That Gained Popularity Late, From 'Cruel Summer' to 'Running Up That Hill'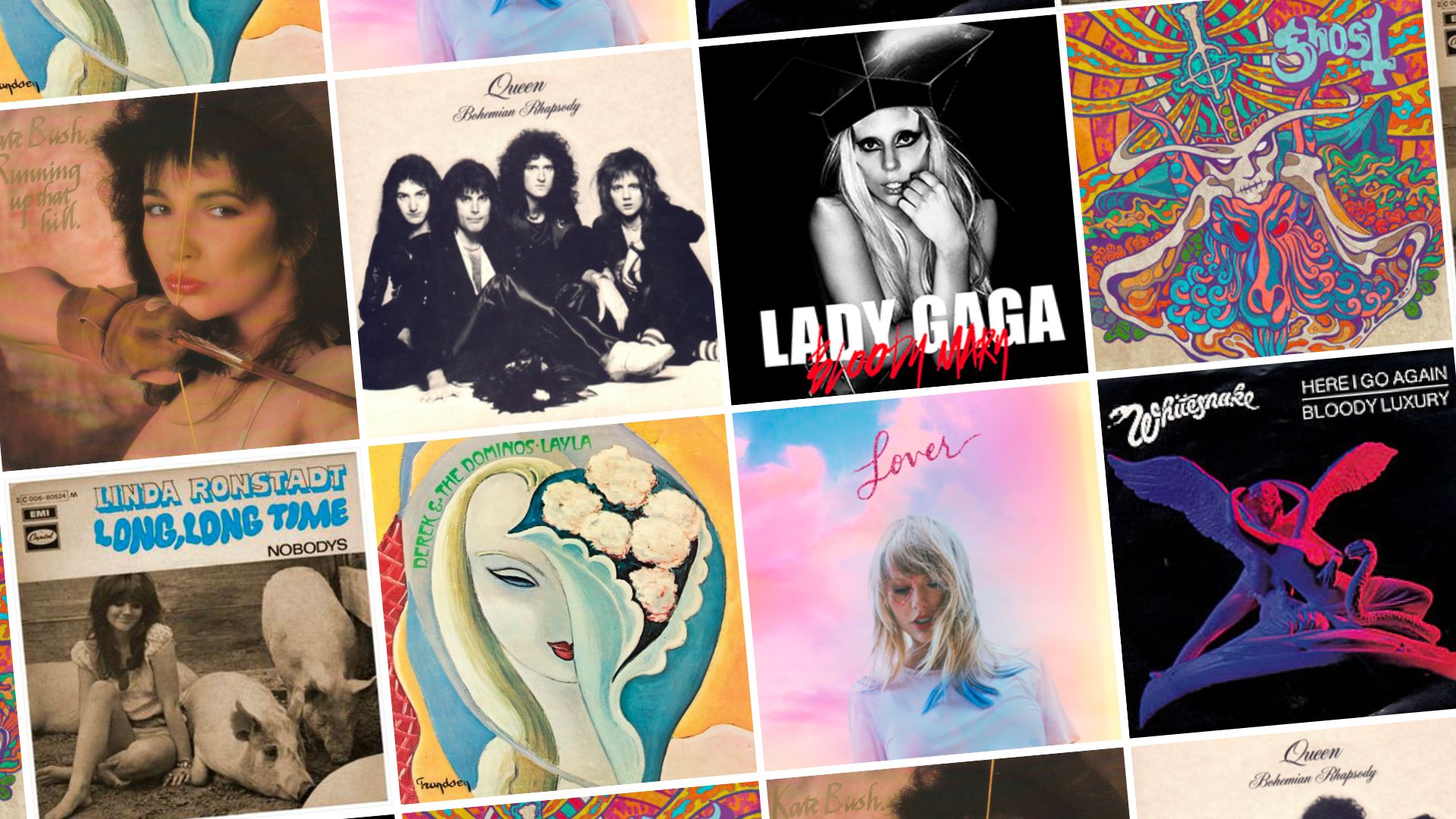 What Is a Sleeper Hit?
In music, a "sleeper hit" is a song that didn't see initial success when it was released but gained recognition later on. Many of these sleeper hits got enormous boosts in popularity from inclusion in movies, TV shows, commercials, or (more recently) TikTok trends.
"Cruel Summer," Taylor Swift's self-professed favorite song from her 2019 album Lover, is the latest example of a certified sleeper hit. The Jack Antonoff collaboration just hit No. 1 on the Billboard Hot 100 chart on October 28, 2023 despite being released four years ago.
This isn't the first time a song has gotten its flowers late, though. Sometimes it just takes a while for a song to truly pop off! Join us as we look at 12 sleeper hits that only gained popularity years on from their initial drop.
Songs that Became Hits Years After Release
"Cruel Summer" – Taylor Swift
Let's be honest: The runaway success of "Cruel Summer" should have happened back in 2019. The absolute banger was initially passed over for a single release as it felt inappropriate for the pandemic, and the song missed greater exposure when said pandemic forced the cancelation of Taylor's Lover Fest, too.
Since then, "Cruel Summer" gained some popularity after appearing in Prime's The Summer I Turned Pretty, but it's only now getting the appreciation it deserves. As the opener for Taylor's 44-song set on her Eras Tour, "Cruel Summer" is fresh in everyone's minds — as it rightly should be.
"Here I Go Again" – Whitesnake
Spinning off from Deep Purple, Whitesnake may not have reached the same heights as the original band, but they did give us this iconic tune. "Here I Go Again" initially featured on 1982's Saints' N' Sinners but wasn't released as a single.
In keeping with the song's themes and "hanging on the promises of yesterday," Whitesnake re-recorded it in 1987 for their self-titled album. "Here I Go Again" also received a radio mix version on that same album, which removed the keyboard intro. This version eventually reached No. 1 on the Billboard Hot 100.
Third time's the charm, as they say!
"Layla" – Derek and the Dominos
"Layla" initially flopped due to lack of promotion. Assuming people would know that legendary guitarist Eric Clapton was in Derek and the Dominos, Polydor did little to promote Layla and Other Love Songs in 1970. The album underperformed, and "Layla" only reached No. 50 on the Billboard Hot 100.
Two years later, Derek and the Dominos re-recorded "Layla" for The History Of Eric Clapton compilation album — finally adding the iconic outro. This version allowed the song to finally receive the recognition it deserved, jumping up to No. 10.
"Running Up That Hill" – Kate Bush
One of Kate Bush's most well-known songs, "Running Up That Hill" had a massive resurgence 37 years after its release. The song played during a pivotal moment in the fourth season of Netflix's Stranger Things — when Maxine attempts to escape from Vecna — and "Running Up That Hill" started running up the charts.
Reaching No. 1 on Billboard's Global 200 and No. 4 on the Hot 100, the song proved even more popular nearly four decades later. The delayed success even surprised Kate Bush herself.
Honorable mention goes to Metallica's "Master of Puppets," which also gained a considerable following after being featured in the same show. To quote Eddie Munson, "This IS music!"
"Long, Long Time" – Linda Ronstadt
Like the viral success of "Running Up That Hill," Linda Ronstadt's 1970 song "Long, Long Time" found a whole new audience after its inclusion in HBO's The Last of Us. Bill and Frank, played by Nick Offerman and Murray Bartlett, perform the song together in a heartachingly tender moment. The episode then ended with Linda Ronstadt's original.
After it aired, US streams of "Long, Long Time" jumped 4900%, introducing the song to a new generation. It may have taken a "Long, Long Time" but this sleeper hit was worth the wait!
"Anyone Who Knows What Love Is (Will Understand)" – Irma Thomas
Upon release in 1964, this Jeannie Seely and Randy Newman-penned song barely made a splash. It faded so far into obscurity that even Newman forgot it existed. That all changed after its inclusion in Netflix's Black Mirror.
While each episode of Black Mirror is mostly self-contained, "Anyone Who Knows What Love Is (Will Understand)" is one of the few recurring elements. The song appeared regularly since its appearance in the first season's "Fifteen Million Merits" episode, becoming synonymous with the series and finding renewed success amongst Black Mirror's loyal fans.
"Bohemian Rhapsody" – Queen
There's no denying the immense success of Queen's "Bohemian Rhapsody," one of the greatest songs ever written. So why is it on this list? Because it managed to break back into the charts not once, but three times!
The legendary track first reached No. 9 on the US Billboard Hot 100 in 1975. In 1992, one year after Freddie Mercury's death, it re-entered the charts after its iconic appearance in Wayne's World. That time, it peaked at No. 2. Then, it broke into the charts again following the 2018 release of Bohemian Rhapsody, the Freddie Mercury biopic, proving that some songs will always be loved.
"Mary On A Cross" – Ghost
Anyone who knows metal knows Ghost. Their unique blend of arena rock and heavy metal made them one of the most exciting acts of the 21st century. However, it's thanks to the viral success of "Mary on a Cross" that Ghost broke into the mainstream.
Released as half of 2019's single-come-EP Seven Inches of Satanic Panic, a slowed-down version of this sleeper hit blew up on TikTok. After its use in nearly half a million videos to date, "Mary on a Cross" became the band's first song to chart on the Billboard Hot 100, reaching No. 90. It also led the band to drop an official "Slowed + Reverb" version.
"Makeba" – Jain
You may not know the name, but chances are you know the anthem. "Makeba" has been all over TikTok this year, often accompanied by clips from Saturday Night Live of Bill Hader dancing. The truth is, though, "Makeba" has a long history.
Jain originally released the song in 2015 as a tribute to South African singer, songwriter, and civil rights activist Miriam Makeba. Its 2016 music video received a GRAMMY nomination, and Levi's featured the song in a popular 2017 commercial. "Makeba" continues to grow in strength online, even eight years after release.
"I Love You So" – The Walters
Can a song become so popular in its resurgence that it brings the original band back together? Well, that's what happened with The Walters after their song "I Love You So" went viral on TikTok.
When the song dropped in 2014, it achieved mild indie success for The Walters. After two EPs, the band called it quits three years later. However, since appearing on TikTok in late 2021, "I Love You So" has been used in over 700,000 videos on the platform. It spent nine weeks on streaming charts that same year. The sleeper hit's success led the band to reform in 2022 and release a new EP, unironically titled Try Again.
"Bloody Mary" – Lady Gaga
Lady Gaga has no shortage of certified bops to her name, but "Bloody Mary" from 2011's Born This Way album largely escaped wider notice. Fighting for attention with other significant hits on the album like the title track, "Judas," and "Edge of Glory," it's understandable why Gaga's "Bloody Mary" wasn't heavily promoted. Cue the release of Netflix's Wednesday 11 years later.
Footage of the titular character's "Goo Goo Muck" dance went viral on TikTok, but one user replaced the show's actual song with a sped-up version of "Bloody Mary." This video's viral success and subsequent platform-wide dance trend led to the song gaining sleeper hit status.
In response, Gaga recorded her own version of the Wednesday dance and re-released the song. "Bloody Mary" eventually broke into Billboard's Hot 100 in early 2023 so we can "dance, dance, dance" all we want!
"What I Like About You" – The Romantics
When "What I Like About You" was first released in 1980, it was far from a hit. Appearing on The Romantics' self-titled debut album, the song only peaked at No. 85 on the charts.
However, "What I Like About You" finally became popular towards the end of the '80s when it began appearing in TV commercials — chiefly for Budweiser. Since then, this sleeper hit has gained the recognition it deserves as an incredible song in its own right.
---
Whether it's a sleeper hit or the latest groundbreaking track, you can hear them all and more on SiriusXM!
---
---
---