Six underrated players in #SB50 whose names you should know
Superstar quarterbacks Peyton Manning and Cam Newton might be dominating the headlines leading up to Super Bowl 50, but there are a few players who fly under the radar that you should know about. Here are six players who you … Continued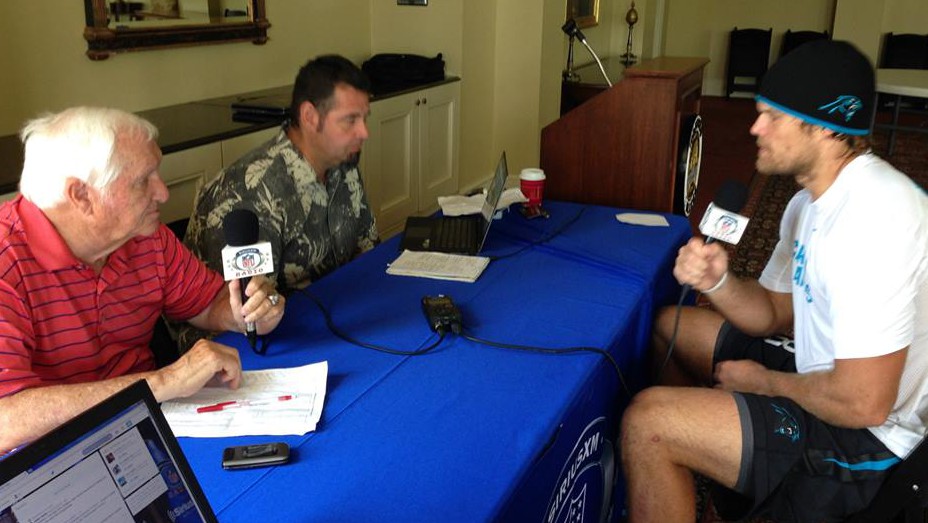 Superstar quarterbacks Peyton Manning and Cam Newton might be dominating the headlines leading up to Super Bowl 50, but there are a few players who fly under the radar that you should know about. Here are six players who you might not have heard of who will have an impact on the big game.
Carolina Panthers
Newton gets a ton of attention in the Panthers' rush offense, but a lot of it is due to the fact that he has such a strong complement next to him in running back Jonathan Stewart. Stewart has been a reliable option all season – he finished the regular season with 989 yards and six touchdowns. Those numbers would be higher if Newton didn't handle the bulk of the goal-line duties. For Carolina to have success on the ground, Stewart will have to get going early.
Carolina's defensive line has been slept on all season. Linebacker Luke Kuechly and cornerback Josh Norman may get all the glory, but they wouldn't be as successful if not for the d-line's dirty work. Kawann Short has been a disruptive force all year with 55 tackles and a team-high 11 sacks. The 6-foot-3, 315-pound defensive tackle is a run-stopping machine and clogs any potential rushing lanes. If the Panthers are able to put pressure on Manning, Short will be a key reason.
Probably the only Carolina player who has yet to #DabOnEm and who isn't a fan of the in-game selfie, Greg Olsen is Newton's favorite target in the pass offense. The no-nonsense tight end led Carolina with 77 catches and 1,104 yards and hauled in seven touchdowns, Even though the Panthers receivers have big-play ability on the outside, Olsen is the team's most reliable and consistent option. Olsen is also a factor in the rush offense as a key blocker to help spring Newton and Stewart.
Denver Broncos
The forgotten man in Denver's vaunted linebacking corps., Danny Trevathan leads the team with 109 tackles. Trevathan had four multi-sack performances during the regular season and was held under six tackles just five times. He will likely be saddled with the responsibility of stopping Carolina's rushing attack, and he'll likely welcome the opportunity to get his hands on Newton. Newton's size and athletic ability make him hard to bring down, but if Trevathan wraps him up there will be no escape.
The "other" great conerback in the Broncos' secondary, Chris Harris combines with Aqib Talib to give Denver arguably the best cornerback tandem in the league. Denver ranked first in the league in pass defense, holding offenses to just 200 yards through the air. Harris recorded 58 tackles and just six pass-deflections and two interceptions, but that's because quarterbacks don't dare throw his way. The name for Denver's defensive backfield? The "No Fly Zone."
Emmanuel Sanders quickly developed a rapport with Manning and turned into as good a number-two receiver as there is in the NFL. Sanders had 76 receptions and 1,135 yards and tied with star receiver Demaryius Thomas with six touchdowns. With all the attention Thomas will receive, Sanders will need to step up and provide a safety valve for Manning. Sanders is used to it, and will be an integral part of Denver's aerial attack.
---
---
---