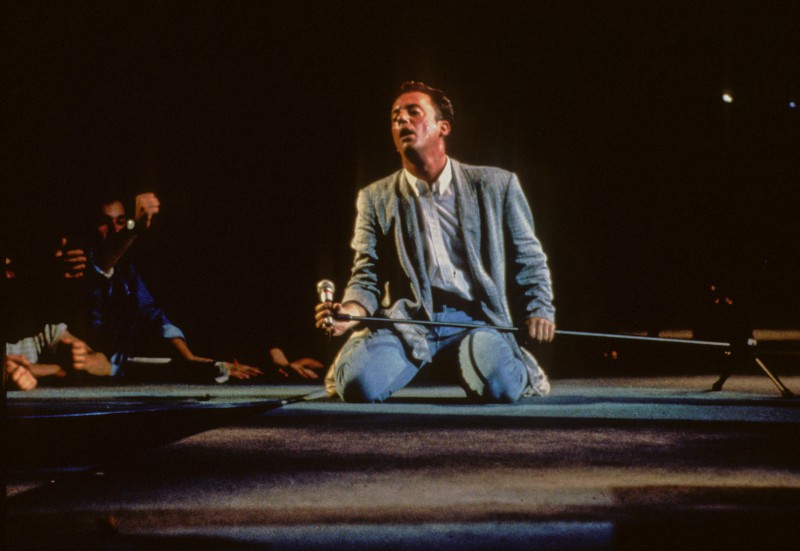 Photos: Billy Joel Archive
Trying to pick the best song from one of the most iconic songwriters of all time is like trying to pick your favorite type of pasta in Little Italy. From We Didn't Start the Fire to River of Dreams and everything in between, Billy Joel has a songbook to beat—hence our ability to put together a month-long channel of Billy Joel songs (Ch. 18) without breaking a sweat.
But for argument's sake, we asked our rock channel DJs, programmers and hosts to pick their favorite Billy Joel song, you know, if they were stuck on a desert island and only got to bring one. Here are their picks.
River of Dreams – Nancy Alden, Classic Vinyl

We Didn't Start the Fire – Dusty Street, Classic Vinyl and Jim Ladd, Deep Tracks

Scenes From an Italian Restaurant – Dennis Elsas, Classic Vinyl

Everybody Loves You Now – Earle Bailey, Classic Vinyl and Deep Tracks

Allentown – Brian Beddow, Classic Vinyl and Deep Tracks

Big Shot – Rachel Steele, Classic Vinyl and Classic Rewind

I Go to Extremes – Dan Neer, The Loft and Deep Tracks

Miami 2017 (Live) – Carol Miller, Classic Rewind and Deep Tracks

New York State of Mind – Meg Griffin, The Loft, Deep Tracks and Classic Vinyl

---
---
---