Go 'Deep' with the Texas Rangers; SiriusXM's Casey Stern describes being embedded with team for audio documentary
Deep in the Heart of Texas: Behind the Scenes with the 2016 Rangers, an original three-part radio series that will take a "reality style" look at the Texas Rangers, debuts tonight. MLB Network Radio embedded themselves with the franchise during this … Continued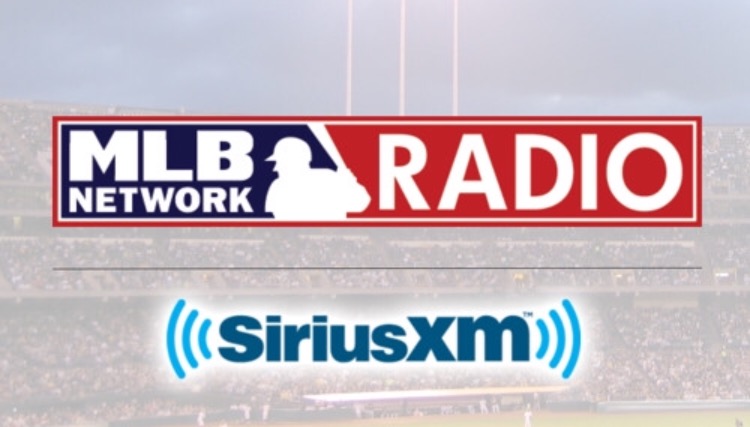 Deep in the Heart of Texas: Behind the Scenes with the 2016 Rangers, an original three-part radio series that will take a "reality style" look at the Texas Rangers, debuts tonight. MLB Network Radio embedded themselves with the franchise during this season's Spring Training. Accompanying team members in the clubhouse, on the field, on the team bus, and during their spare time away from the ballpark to give the audience an in-depth, often lighthearted perspective on the team's personalities as they go through spring training.
Host Casey Stern explains in his own words what he learned during the making of and production of Deep In the Heart of Texas.
"What are the reasons you root for a team? Is it because your father took you to a game as a little boy, and the rest was history? Is it because you got an autograph from a player who was kind to you when you were little, and you've donned those same colors ever since? There are a multitude of things that can draw you to root for a team. For me, it took a week "Deep In The Heart Of Texas" with the Rangers."
"Manager Jeff Banister has learned from everyone he's come in contact with in the coaching field, and his humble nature permeates through each word he speaks. He has created an environment where in the morning his hitting coach is break dancing and Yu Darvish is donning a Yao Ming jersey for laughs. Minutes later every single player and staff member gives his all in what would be, for most, nothing more than monotonous practices in a never ending spring season. His players would run through a wall for him, and after spending time with him this week, so would I."
"Josh Hamilton knows all about burning up inside. As he continues the daily battle against a villain most of us could never imagine to understand, the demon keeping him from making an impact with the 2016 team is his knee. Through a stripped down, forever humbled Hamilton, I found a man with the desire to leave a legacy well beyond that of a man who battled addiction to get to the World Series."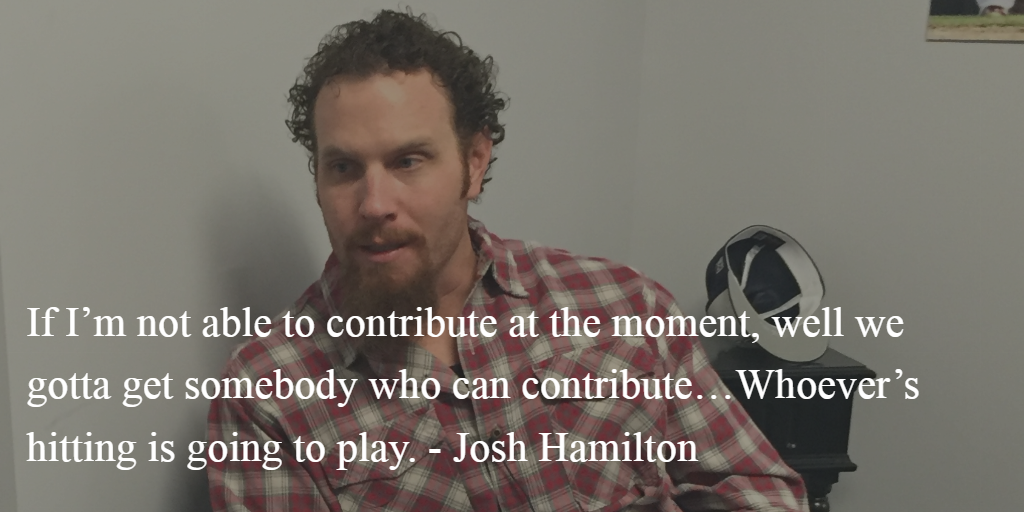 "From the president all the way down to the teams bus driver, I was touched my everyone I came in contact with during this journey. I entered the stadium in Surprise looking for a story. I left with the belief that a World Series title for this group of men, would be no surprise at all.
Thank you Rangers, Casey."
Deep in the Heart of Texas: Behind the Scenes with the 2016 Rangers premieres tonight on MLB Network Radio – Sirius 209, XM 89, and on your phone with the SiriusXM App.
---
---
---