SiriusXM takes broadcasting under the sea
John Fugelsang's "Tell Me Everything" explores new depths in Bermuda.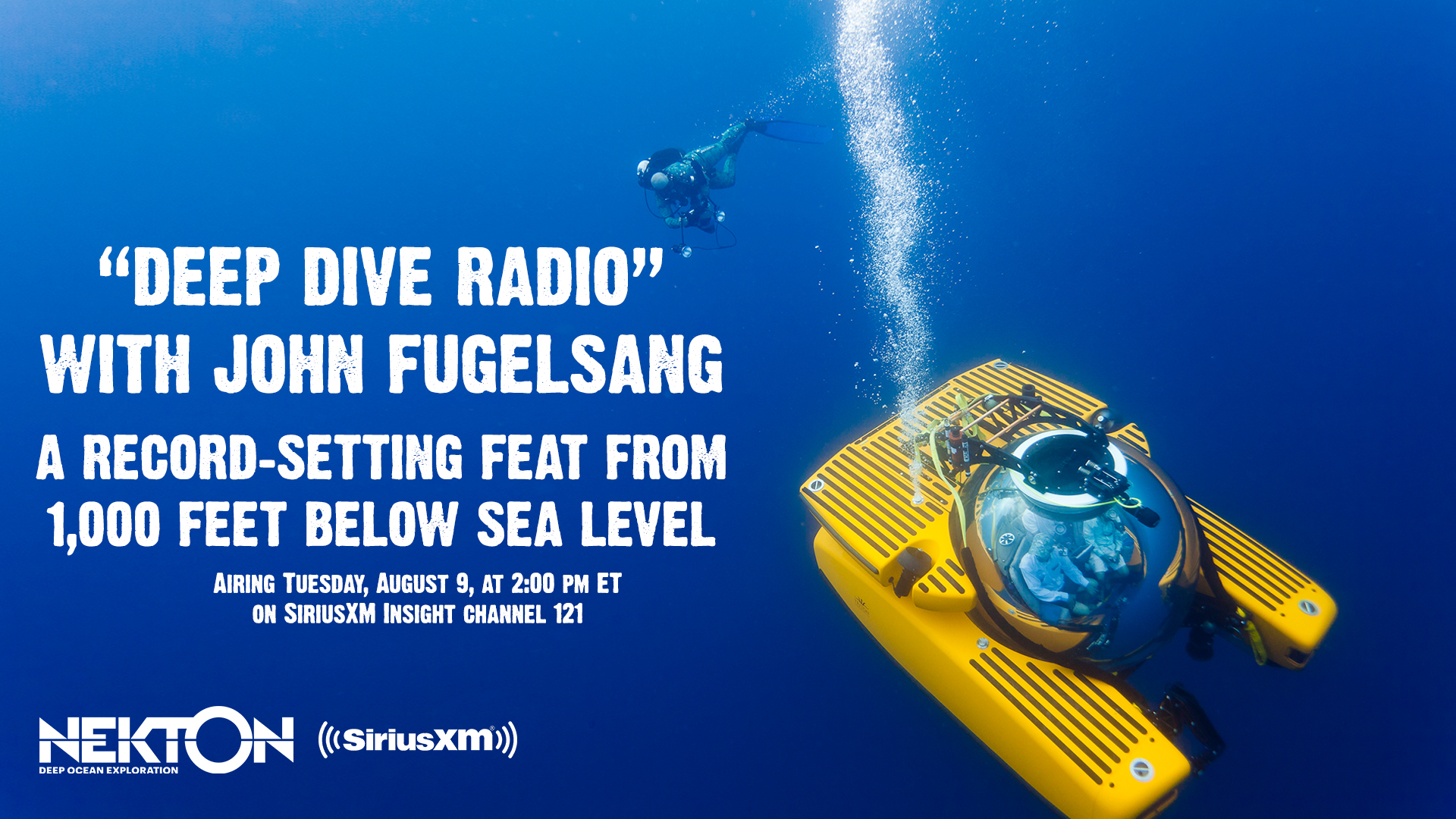 John Fugelsang is taking his show, "Tell Me Everything," to new depths. Literally.
In a record-setting feat, Fugelsang will host "Deep Dive Radio" from a submersible 1,000 feet below sea level off the coast of Bermuda. With cameos from celebrity guests like Mark Hamill, David Crosby, James Cameron, Lewis Black, and Rod Roddenberry, the one-hour long broadcast aims to bring attention to protecting the deep ocean.
The research team at Nekton Mission will accompany Fugelsang, providing valuable information about the health and resilience of Earth's least-explored and largest ecosystem.
Inside the sub, Fugelsang will be joined by Oliver Steeds, Nekton's mission director and founder and a critically acclaimed investigative journalist. Steeds will be in the pilot seat, discussing what he's seen below surface level and elaborating on the current state of the ocean and its effects on land.  In addition, world renowned ocean scientists and conservationists Celine Cousteau, David Gruber, Patrick Lahey, Nainoa Thompson, and Joe McInnis – the Father of the Oceans – will join in the conversation.
Follow along as Fugelsang explores the deep blue sea:
https://storify.com/SXMPolitics/sxm-deep-dive
"Deep Dive Radio" will air live on Tuesday, August 9, at 2:00 pm ET on SiriusXM Insight channel 121.  The show will also be available on SiriusXM On Demand for subscribers listening via smartphones and other connected devices or online at www.siriusxm.com.  It will replay August 9 at 4:00 pm; Wednesday, August 10 at 3:00 pm; and Thursday, August 11 at 4:00 pm.  All times are ET.
---
---
---