SiriusXM Sports' Best Beard Contest: Babchik is your WINNER
Morning Men's Mike Babchik's beard most impressed the listening public, as fans voted him the decisive winner in the inaugural Cremo Best Beard Challenge. The Mad Dog Radio (Ch. 82) host's thick thatch of chin and neck fur dominated more groomed … Continued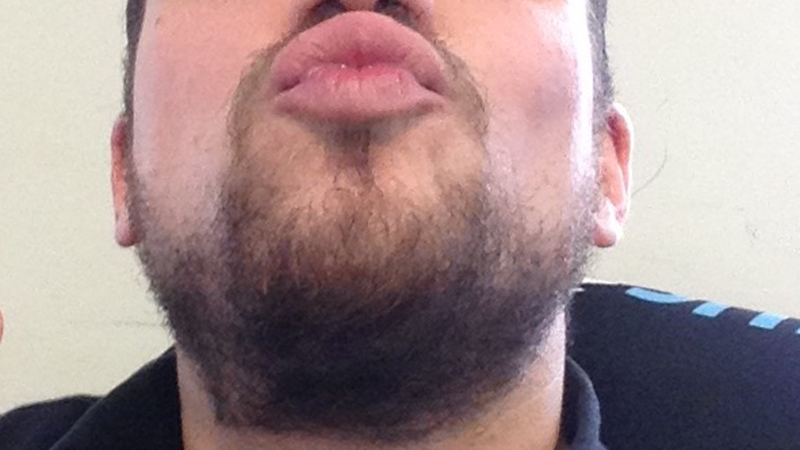 Morning Men's Mike Babchik's beard most impressed the listening public, as fans voted him the decisive winner in the inaugural Cremo Best Beard Challenge. The Mad Dog Radio (Ch. 82) host's thick thatch of chin and neck fur dominated more groomed looks by Rush (Ch. 93) dynamic duo Steve Covino and Rich Davis. As for Rush's Dave LaGreca and College Sports Nation's (Ch. 84) Chris Childers … thanks for playing our game.
Here again is a quick rundown of the hosts who offered up their beard-growing abilities for our entertainment.
Dave LaGreca, Busted Open on Rush
The long-time host of Rush's "Busted Open," SiriusXM's premiere home for all the professional wrestling news and opinions. LaGreca hopes to put the competition into a submission hold with his beard-growing prowess.
A staple of College Sports Nation, Childers offers a broad knowledge of college sports, from football to hoops to baseball, he's got it covered. Childers is gonna need more than an encyclopedic knowledge of college sports however to win this contest. Can he grow a beard? Will you vote for his beard? Time will tell.
Steve Covino, Covino and Rich, Rush
The pride of Montclair State, Steve Covino has been a fixture, along with his co-host Rich, on SiriusXM for years. The Yankees fan is really going to have dig deep if he hopes to win the beard contest. Does he have the follicular fortitude to claim the best beard?
Rich Davis, Covino and Rich, Rush
Self-admitted New York Mets fan, Davis is going toe-to-toe with his co-host Steve Covino in the beard contest. Who will win the hearts of the throngs of Covino and Rich fans?
The self-proclaimed "voice of the common man," Mike Babchik will surely have the advantage if he taps into the power of the #FALS. The #FALS are of course, Morning Men's legion of rabid fans.
---
---
---