SiriusXM Presents Summerland Tour 2018 featuring Everclear, Marcy Playground and Local H
Rolling Stone named it one of the "10 Hottest Summer Package Tours."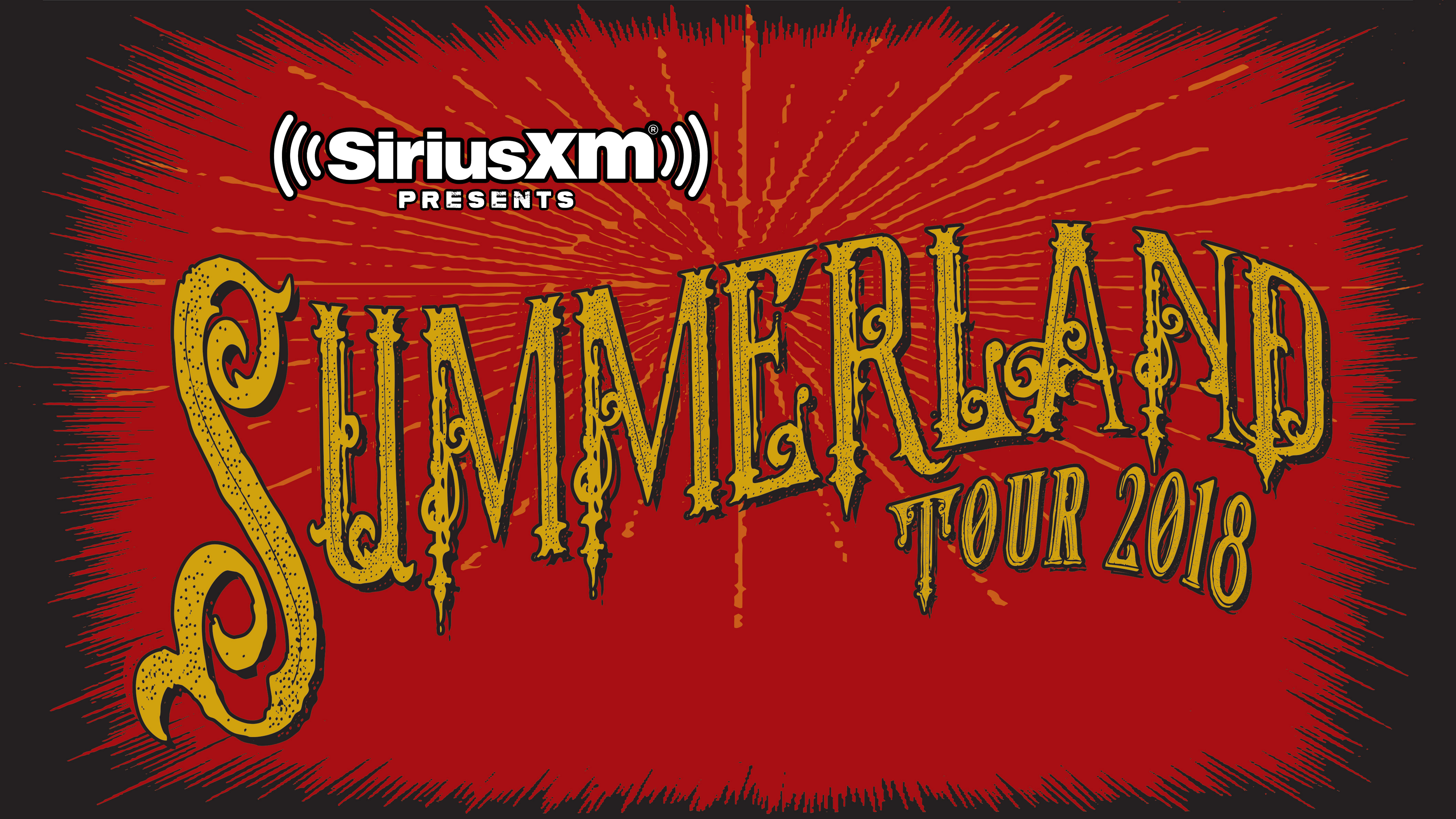 The Summerland Tour, presented by SiriusXM, will be returning this Spring for its 6th run across the United States. With a lineup including Everclear, Marcy Playground and Local H, the 2018 Summerland Tour will kick off in Dallas, TX on 5/17, and include stops in Atlanta, GA, New York, NY, Seattle, WA, Los Angeles, CA and more, before wrapping up in Big Bear Lake, CA on 7/1. See below for a full list of dates. Click here for more information and tickets.
Created in 2012 by Everclear frontman, Art Alexakis, the Summerland Tour has become a summer tour favorite of fans and critics alike, with Rolling Stone naming it one of the "10 Hottest Summer Package Tours". Alongside Everclear as its recurring headliner, past Summerland lineups have featured notable alternative rock bands such as Sugar Ray, Lit, Soul Asylum, Eve 6, Space Hog, Gin Blossoms, Live, Fuel, American HiFi, The Toadies and Filter, making it a go-to tour for fans of '90s alternative rock.
Alexakis shares: "This year the Summerland Tour will be a different look at '90s alternative and the different facets of what it's about. I think it will be really cool because it's usually big guitar-based, but Marcy Playground is more acoustic-based and Local H is two guys that make a whole lot of beautiful noise. With Everclear, we're going to play the hits we always play, but we're also going to mix it up. Every night will be a little different; there'll be a few surprises every show."
Art also hosts a weekly show on SiriusXM's Lithium (Ch. 34) every Sunday at 6pm ET. The Art Alexakis Show features a diverse lineup of commercial-free 90's alternative and grunge as well tunes from his personal archive. In addition to talking about music, Art shares stories from his 30+ years in the entertainment business as a singer, songwriter, guitarist, actor, producer, concert promoter, record label owner, and director.
SiriusXM Presents Summerland Tour 2018:
5/17 – Gas Monkey Live! – Dallas, TX
5/18 – River Road Ice House – New Braunfels, TX
5/19 – Buck's Backyard – Buda, TX
5/23 – The Cowan – Nashville, TN
5/24 – The Buckhead Theatre – Atlanta, GA
5/25 – Mavericks Live – Jacksonville, FL
5/26 – Abacoa Amphitheater – Jupiter, FL
5/30 – The State Theatre – Falls Church, VA
5/31 – Electric Factory – Philadelphia, PA
6/01 – The Strand Ballroom – Providence, RI
6/02 – Dr. Pepper Park – Roanoke, VA
6/03 – The Paramount – Huntington, NY
6/05 – Irving Plaza – New York, NY
6/06 – Jergel's Rhythm Grille – Pittsburgh, PA
6/07 – Pierre's Entertainment Center – Fort Wayne, IN
6/11 – London Music Hall – London, ON
6/13 – House of Blues – Cleveland, OH
6/14 – The Intersection – Grand Rapids, MI
6/15 – Indian Crossing Casino – Waupaca, WI
6/16 – The Forge – Joliet,  IL
6/17 – Crossroads – Kansas City, MO
6/18 – Brenton Skate Plaza – Des Moines, IA
6/21 – Revolution Center – Boise, ID
6/22 – Showbox Sodo – Seattle, WA
6/24 – Crystal Ballroom – Portland, OR
6/27 – Ace of Spades – Sacramento, CA
6/28 – The Fonda – Los Angeles, CA
6/29 – House of Blues – Anaheim, CA
6/30 – Fremont Street Experience – Las Vegas, NV
7/01 – The Cave – Big Bear Lake, CA
---
---
---