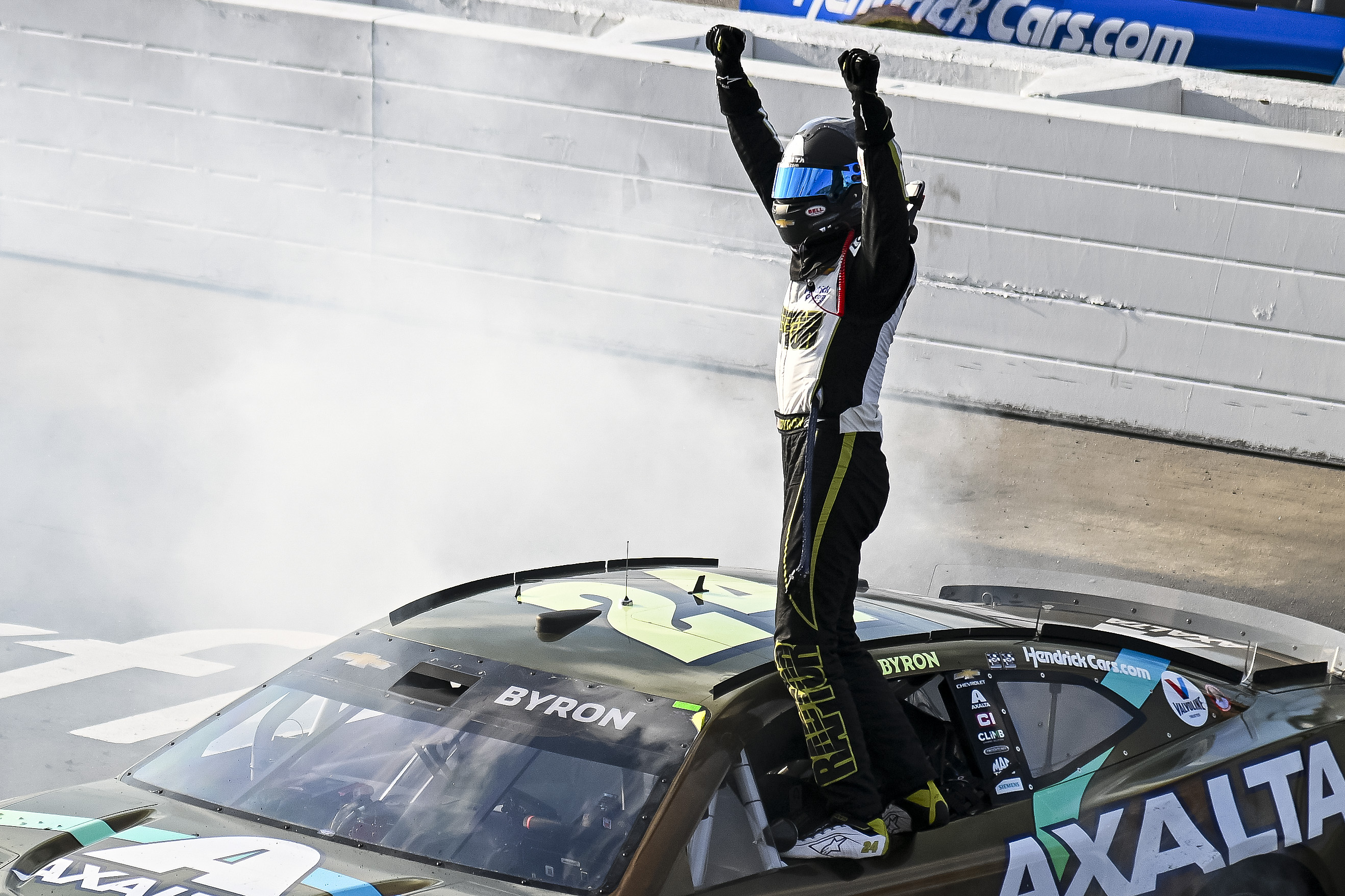 Pete Pistone will unveil Power Rankings each week of the NASCAR season. Check out this week's edition of NASCAR Power Rankings below, and listen to SiriusXM NASCAR Radio (Ch. 90) on the SXM App now.

It was NASCAR Throwback Weekend at Darlington Raceway. Here's a look at the "Power Rankings" following Sunday's Goodyear 400:
William Byron
An emotional week for Byron with the loss of his grandfather ended in Victory Lane as the Hendrick Motorsports driver scored his third win of the season. He led only seven laps but Byron inherited the top spot late and was able to drive away from the field on the final restart to claim career win number seven on Sunday.
Point Standings: 5th
Last Week: 1st
2.  Kyle Larson
The Hendrick Motorsports driver's first half of the regular season ended like a lot of races in the opening 13 with frustration. Larson's shot at win number three of the season ended with his Chastain contact and all he could muster was a 20th-place finish.
Point Standings: 10th
Last Week: 2nd
3. Ross Chastain
In the middle of what has seemingly been a weekly series of controversies this time racing with Kyle Larson for the lead late. The two made contact and rather than fighting it out for the win Chastain was eliminated from competition and credited with a 29th-place finish.
Point Standings: 1st
Last Week: 3rd
4. Martin Truex Jr.
One of the fastest cars of the day belonged to Truex Jr. who won the pole and led a race-high 145 laps on Sunday. But trouble on a restart ended Truex Jr.'s day on lap 145 when he crashed out of the race.
Point Standings: 6th
Last Week: 5th
5. Denny Hamlin
Surprisingly not a factor on Sunday or in contention for a fifth career Darlington Cup victory. Hamlin made contact with the wall which may have impacted the handling of his Toyota and a 12th-place run was a disappointing ending to what looked to be a promising afternoon coming in.
Point Standings: 4th
Last Week: 4th
6. Chase Elliott
He scored his best finish since returning from missing six weeks with his leg injury. Elliott came home third at Darlington after starting the day from the 21st position.
Point Standings: 28th
Last Week: 6th
7. Kyle Busch
Good rebound for Busch after pit road proved to be a challenge. However there was definitely speed in the Richard Childress Racing No. 8 Chevrolet and Busch powered his way back to the front of the pack ending up with a 7th-place Darlington effort.
Point Standings: 11th
Last Week: 10th
8. Kevin Harvick
A nice performance for Harvick and the Stewart-Haas Racing No. 4 team. Harvick took advantage of late race misfortune for a number of drivers to get in the mix for the win and ultimately settling for a still solid second place Darlington finish.
Point Standings: 3rd
Last Week: NR
9. Christopher Bell
A challenging day all around for Bell at Darlington on Sunday. The Joe Gibbs Racing driver had his hands full with numerous issues thrown their way and when the checkered flag flew they left with a 1th-place performance.
Point Standings: 2nd
Last Week: 9th
10. Brad Keselowski
The march toward more consistent competitiveness continued for Keselowski and RFK Sunday at Darlington. After qualifying 10th, Keselowski backed that up with a 4th place finish as he and teammate Chris Buescher were both able to post top-10 finishes.
Point Standings: 9th
Last Week: NR
Dropped Out: Tyler Reddick, Joey Logano
---
---
---