SiriusXM NASCAR Radio's Power Rankings – May 10, 2023
Pete Pistone will unveil Power Rankings each week of the NASCAR season. Check out this week's edition of NASCAR Power Rankings below, and listen to SiriusXM NASCAR Radio (Ch. 90) on the SXM App now. The NASCAR Cup Series visited Kansas Speedway … Continued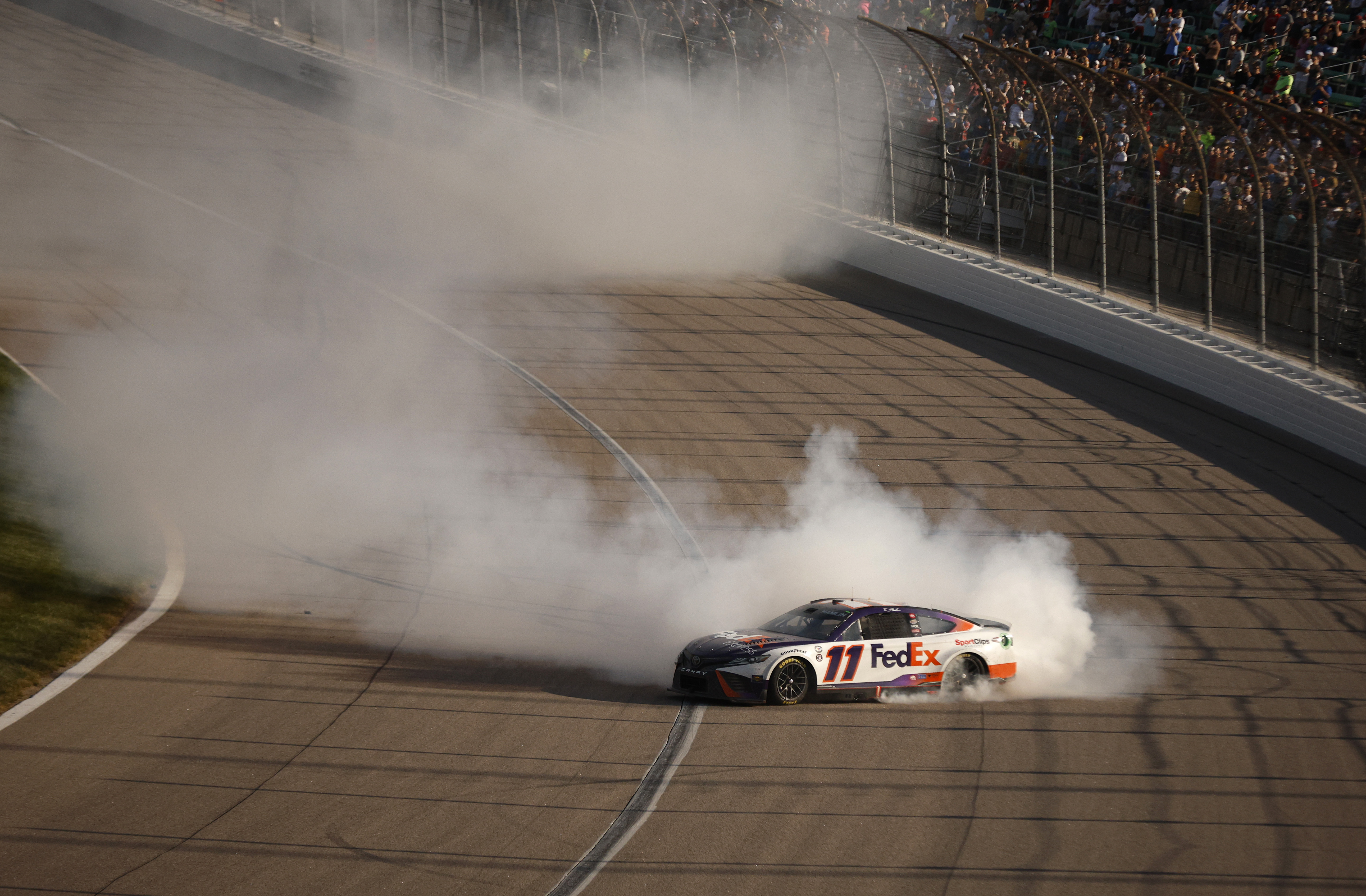 Pete Pistone will unveil Power Rankings each week of the NASCAR season. Check out this week's edition of NASCAR Power Rankings below, and listen to SiriusXM NASCAR Radio (Ch. 90) on the SXM App now.

The NASCAR Cup Series visited Kansas Speedway for the first time this season. Here's a look at the "Power Rankings" following Sunday's Advent Health 400:
William Byron
He won the pole but his day was full of adventure from there including an encounter or two with the wall. But Byron charged back to finish third and now has five top-five finishes in 2023.
Point Standings: 9th
Last Week: 3rd
2.  Kyle Larson
The Hendrick Motorsports driver came within a lap of win number three of the season at Kansas. But despite leading a race-high 85 laps, Hamlin's bump and pass on the final circuit forced Larson to settle for second place.
Point Standings: 8th
Last Week: 6th
3. Ross Chastain
Another week and another Chastain controversy. He drove his Trackhouse Racing Chevrolet to a solid fifth place finish. But Chastain was in the spotlight after the race courtesy of a confrontation from and altercation with Noah Gragson.
Point Standings: 1st
Last Week: 1st
4. Denny Hamlin
A bump and a pass around Kyle Larson on the last lap led to Hamlin scoring victory number one of the season and the 49th of his NASCAR Cup Series career. He led six times for 34 laps to finally end a drought that dated back to last year's Coca-Cola 600 at Charlotte.
Point Standings: 4th
Last Week: 7th
5. Martin Truex Jr.
Had a nice Kansas effort after scoring his Dover win earlier in the week on Monday. Truex Jr. had his Toyota in front of the field for a race second best 79 laps. He has four top-10 performances in the last five races.
Point Standings: 3rd
Last Week: 2nd
6. Chase Elliott
Steady as she goes for Elliott who had a very stellar car early in Sunday's race before eventually finishing seventh. Elliott has looked very good since his return from injury and appears more than capable of finding Victory Lane and securing a Playoff berth in the rest of the regular season.
Point Standings: 29th
Last Week: 9th
7. Joey Logano
A major rebound for Logano from the week prior at Dover however it wasn't easy. Logano qualified sixth but fell back a number of time only to somehow rally back to take the checkered flag in the same spot his started the race.
Point Standings: 11th
Last Week: 10th
8. Tyler Reddick
He led 23 laps on Sunday and fought to a ninth place finish. There was some controversy for Reddick early when he inadvertently made contact with Kyle Larson but the 23XI Racing driver was able to power on to his sixth top-10 effort over the last nine races.
Point Standings: 6th
Last Week: 8th
9. Christopher Bell
A last place finish for Bell was not what many predicted for the Joe Gibbs Racing driver given the strength of the Toyota camp in Kansas. But bell wrecked on lap 157 and left Kansas with a 36th place performance.
Point Standings: 2nd
Last Week: 5th
10. Kyle Busch
It took 12 races for Busch to have his worst finish of the season. He was credited with a 35th after Kansas on a day that included a pit road speeding penalty and finally crashing out of the race on lap 162.
Point Standings: 12th
Last Week: 4th
Dropped Out: None
---
---
---