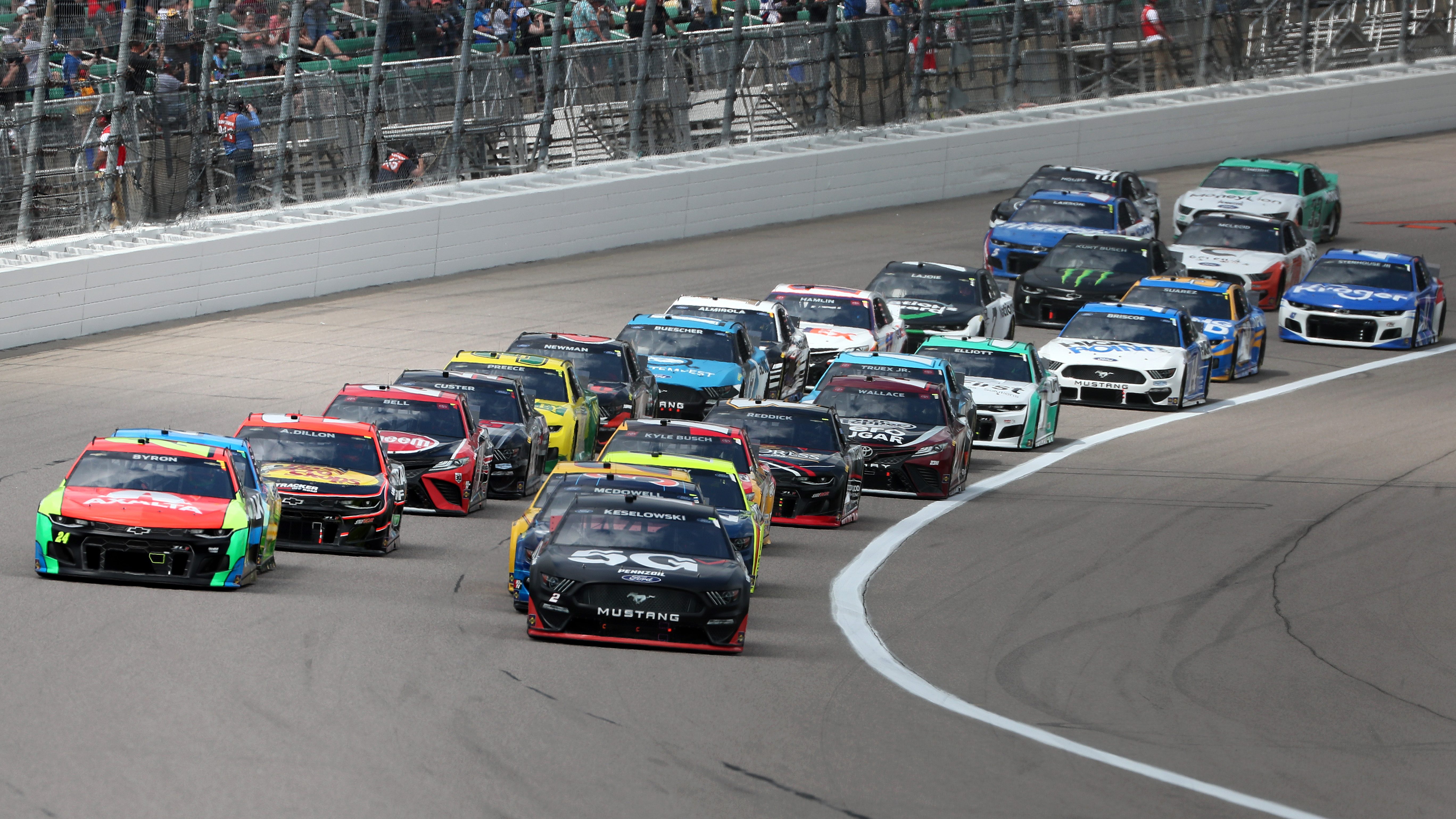 Pete Pistone will unveil Power Rankings each week of the NASCAR season. Check out this week's edition of NASCAR Power Rankings below, and listen to SiriusXM NASCAR Radio (Ch. 90) on the SiriusXM app now.

Here's how Sunday's Buschy McBusch Race 400 at Kansas Speedway impacted this week's edition of Power Rankings:
1.   Denny Hamlin – Missing lug nuts after a late pit stop came back to bite Hamlin when he made contact with the wall and rather than coming to pit road for service he stayed out only to suffer an even harder hit that added up to a 12th place finish.
Driver Rating: 116.0
Point Standings: 1st
Previous Ranking: 1st
2.   Brad Keselowski – The Team Penske driver is on a solid streak of good finishes. Keselowski has finished top-10 in five of the last six Kansas races.
Driver Rating: 96.3
Point Standings: 6th
Previous Ranking: 3rd
3.   Martin Truex Jr. – A sixth-place finish for the Joe Gibbs Racing driver. Truex Jr. has finished top-10 in eight of the last nine Kansas races and has top 10 finishes in the last eight 1.5 mile races.
Driver Rating: 114.3
Point Standings: 2nd
Previous Ranking: 2nd
4.   William Byron – He has finished top-10 in the last nine races of 2021 and is the youngest driver ever to finish top-10 in nine straight races in Cup. The last time someone turned the trick at Hendrick Motorsports it was Jimmie Johnson in 2010.
Driver Rating: 98.9
Point Standings: 3rd
Previous Ranking: 5th
5.   Kyle Busch – Scored his first win of the season and 58th career victory on his birthday Sunday at Kansas. Busch led four times for 20 laps including the final 11 after he was able to first wrestle away and then keep the lead in the chaotic finish of the race.
Driver Rating: 94.3
Point Standings: 10th
Previous Ranking: NR
6.   Ryan Blaney – Looked like he was going to get a good finish until things got wild in the end. Blaney made a magnificent save as he slid battling for position with Kyle Larson, an incident that did not make the Team Penske driver very happy.
Driver Rating: 92.2
Point Standings: 5th
Previous Ranking: 6th
7.   Kevin Harvick – An uncontrolled tire penalty put Harvick behind but thanks to fresher tires he was able to come home second on Sunday. It was his best finish of 2021 and Harvick has finished second in the last two Kansas races.
Driver Rating: 92.8
Point Standings: 8th
Previous Ranking: NR
8.   Kyle Larson – By far had the best car of the day but Larson comes away from Kansas with just a 19th place finish. He led 132 laps and has now won only three of the 15 races he led at least 100 laps.
Driver Rating: 96.7
Point Standings: 9th
Previous Ranking: 7th
9.   Christopher Bell – Bell got caught up in a late accident that sent the race into overtime and the best he could do at Kansas was be credited with a disappointing 28th place finish.
Driver Rating: 89.7
Point Standings: 12th
Previous Ranking: 8th
10. Joey Logano – Started the weekend with food poisoning and ended Sunday's race with another bad taste in his mouth. Logano and company tried some pit strategy to gain positions on the track, which they did for a while but weren't able to capitalize in the end.
Driver Rating: 100.3
Point Standings: 4th
Previous Ranking: 7th
Dropped Out: Michael McDowell, Alex Bowman
---
---
---