SiriusXM honors the legacy of Colin Powell, first Black secretary of state, dead at 84
Tune in to SiriusXM's political channels to hear special tributes to the late military general and secretary of state.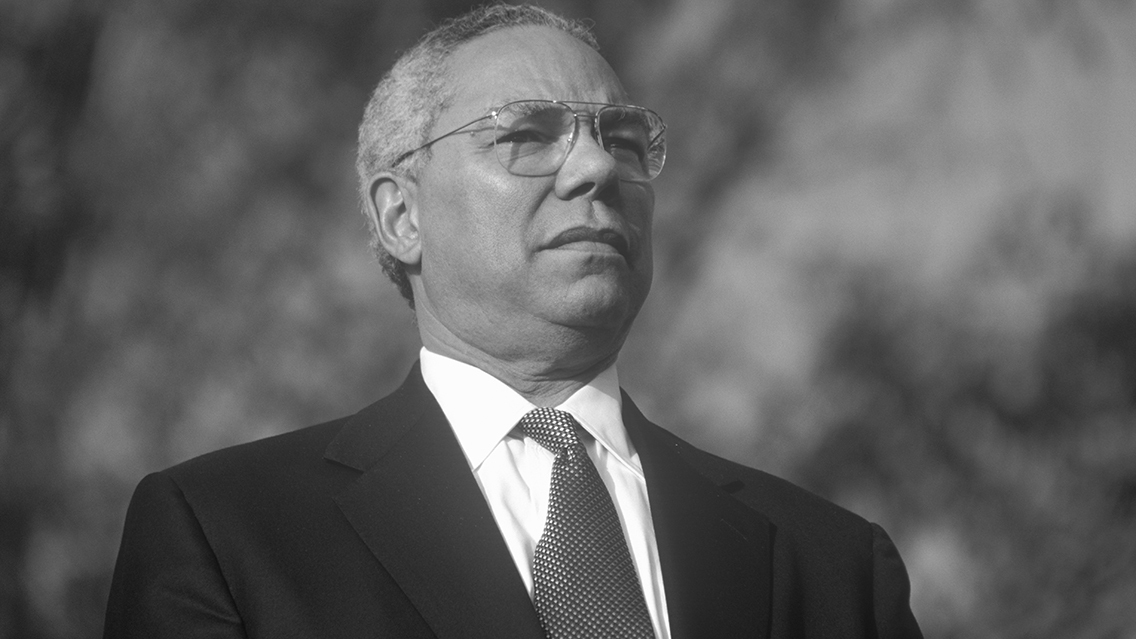 (Photo by: Joe Sohm/Visions of America/Universal Images Group via Getty Images)
Join SiriusXM in paying tribute to Colin Powell, a former four-star military general, politician, and the first Black United States secretary of state, who died due to complications from Covid-19. He was 84.

Powell spent four decades in public service, also serving as the chairman of the Joint Chiefs of Staff and as a national security advisor. SiriusXM P.O.T.U.S. (Ch. 124) host Julie Mason reflected on his life and legacy with Ward Caroll, a retired naval officer, and the channel will continue to air coverage throughout the day.
SiriusXM Patriot (Ch. 125) hosts David Webb and Andrew Wilkow will also be honoring Powell and discussing his life and service all day. Tomorrow, SiriusXM Urban View (Ch. 126) host Joe Madison will be in conversation with former Secretary of Defense Bill Cohen about the decorated military general's passing. Madison also spoke with Powell about his book, It Worked For Me: In Life and Leadership, in 2012.


---
---