SiriusXM Big Ten Radio's Football Power Rankings – Week 10
Pete Pistone and the rest of the SiriusXM Big Ten Radio team will unveil Power Rankings each week of the college football season. Check out this week's Power Rankings below, and start listening to SiriusXM Big Ten Radio (Ch. 372) … Continued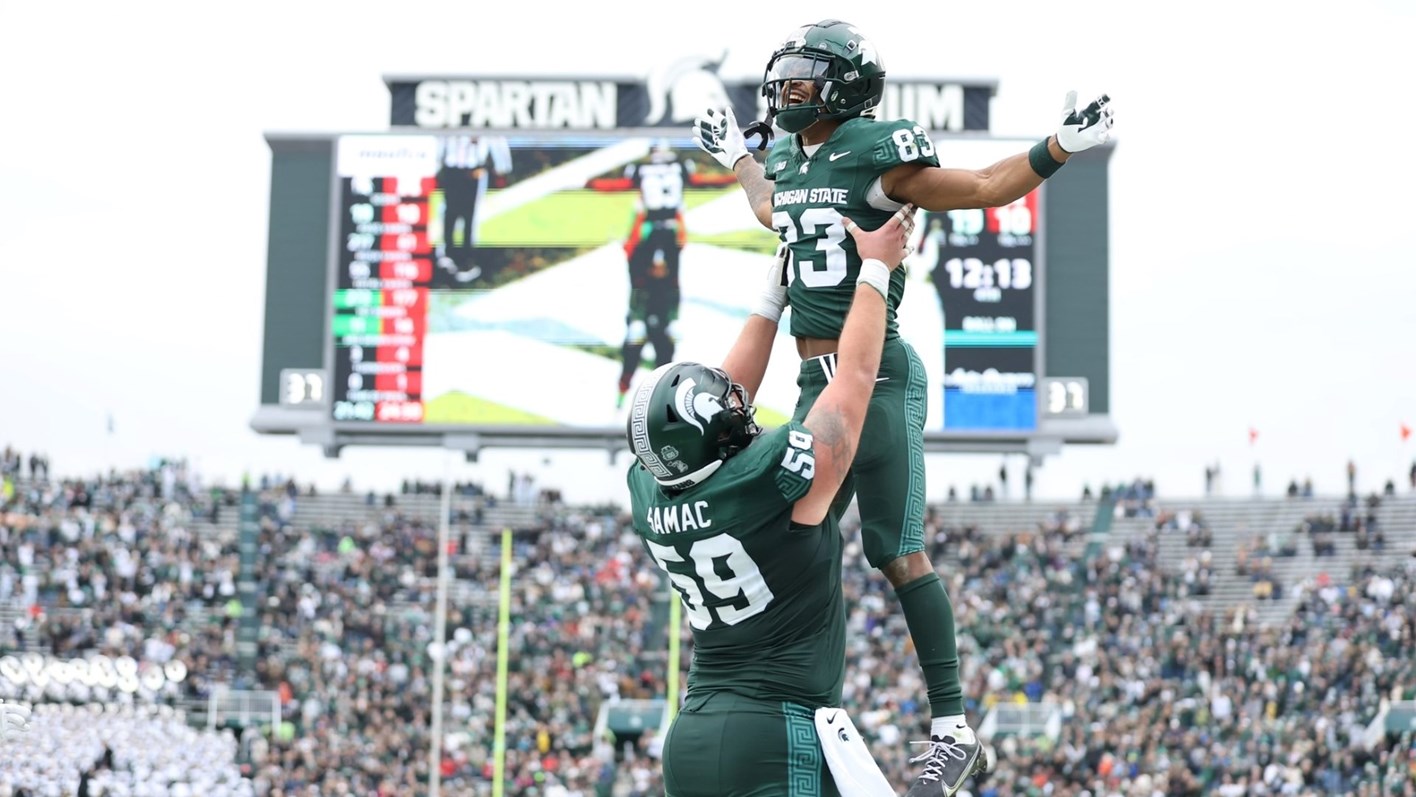 Pete Pistone and the rest of the SiriusXM Big Ten Radio team will unveil Power Rankings each week of the college football season. Check out this week's Power Rankings below, and start listening to SiriusXM Big Ten Radio (Ch. 372) on the SiriusXM App now.

Here's how the SiriusXM Big Ten Radio team voted after Week 10 for this edition of the Power Rankings:
1. MICHIGAN
Blake Corum matched his season high with three touchdowns and Semaj Morgan ran for a 44-yard score, leading No. 2 Michigan to a 41-13 victory over Purdue on Saturday night. Michigan's Heisman Trophy-candidate quarterback J.J. McCarthy was 24 of 37 for a season-high 335 yards. Roman Wilson had career highs with nine receptions and 143 yards receiving for the Wolverines, who scored five times on the ground. Corum had 2- and 3-yard touchdown runs on the first two drives and had another 3-yard rushing score in the fourth quarter.
---
2. OHIO STATE 
Cornerback Jordan Hancock woke up No. 3 Ohio State early in the second half with a 93-yard interception return for a touchdown and the Buckeyes rallied from their first halftime deficit of the season to beat vastly improved Rutgers 35-16 Saturday. Kyle McCord hit Marvin Harrison Jr. on two of his three touchdown passes and TreVeyon Henderson ran for 128 yards and a score as the Buckeyes beat Rutgers for the 10th straight time.
---
3. PENN STATE 
Drew Allar threw three of his four touchdown passes in the first half, and No. 9 Penn State easily handled Maryland 51-15 on Saturday to set up a showdown with Michigan next week. The Penn State defensive front dominated. The Terrapins finished with minus-49 yards rushing. Six sacks played a role in that, but even running backs Roman Hemby, Antwain Littleton II and Colby McDonald netted minus-6 yards on their seven carries.
---
4. RUTGERS 
The Scarlet Knights lost to Ohio State last week 35-16.
---
5. IOWA
Drew Stevens nailed a tiebreaking 53-yard field goal in the closing seconds, and Iowa beat Northwestern 10-7 at Wrigley Field on Saturday. Tied for the Big Ten West lead and last in the nation in total offense, Iowa answered after Northwestern drove for a tying touchdown with just under two minutes remaining.
---
6. MINNESOTA
The Golden Gophers lost to Illinois 27-26 last Saturday.
---
7. ILLINOIS
John Paddock relieved the injured Luke Altmyer and went 3 for 3 for 85 yards to lift Illinois from a huge hole and deliver the go-ahead 46-yard touchdown pass to Isaiah Williams with 50 seconds left for a 27-26 victory over stunned Minnesota on Saturday. Altmyer passed for 212 yards and a career-high three touchdowns for the Illini, who had two of their three turnovers in the fourth quarter. They almost committed a fourth when Danny Striggow's second sack of the game knocked the ball loose and forced Altmyer out of the game. Left tackle Julian Pearl scrambled to recover it.
---
8. NEBRASKA 
The Corn Huskers lost to Michigan State last week 20-17.
---
9.  WISCONSIN
The Badgers lost to Indiana last Saturday 20-14.
---
10. NORTHWESTERN
The Wildcats lost to Iowa last week 10-7.
---
11. MARYLAND 
The Terrapins lost to Penn State last Saturday 51-15.
---
12. INDIANA 
Indiana quarterback Brendan Sorsby ran for one touchdown and threw for another Saturday to lead the Hoosiers past Wisconsin 20-14 for their first Big Ten victory this season. The Hoosiers snapped a six-game conference losing streak, winning for the first time since Nov. 19. Indiana also ended a five-game losing streak to the Badgers on its home field.
---
13. MICHIGAN STATE 
Katin Houser and Sam Leavitt each threw touchdown passes and Noah Kim kicked two field goals to help Michigan State snap a six-game losing streak with a 20-17 victory over Nebraska on Saturday afternoon. It is the Spartans' first win under interim coach Harlon Barnett, who took over when Mel Tucker was fired Sept. 27.
---
14. PURDUE
The Boilermakers lost to Michigan last week 41-13.
---
---