SiriusXM Big Ten Radio's Basketball Power Rankings
It feels like Purdue and everyone else right now in the Big Ten.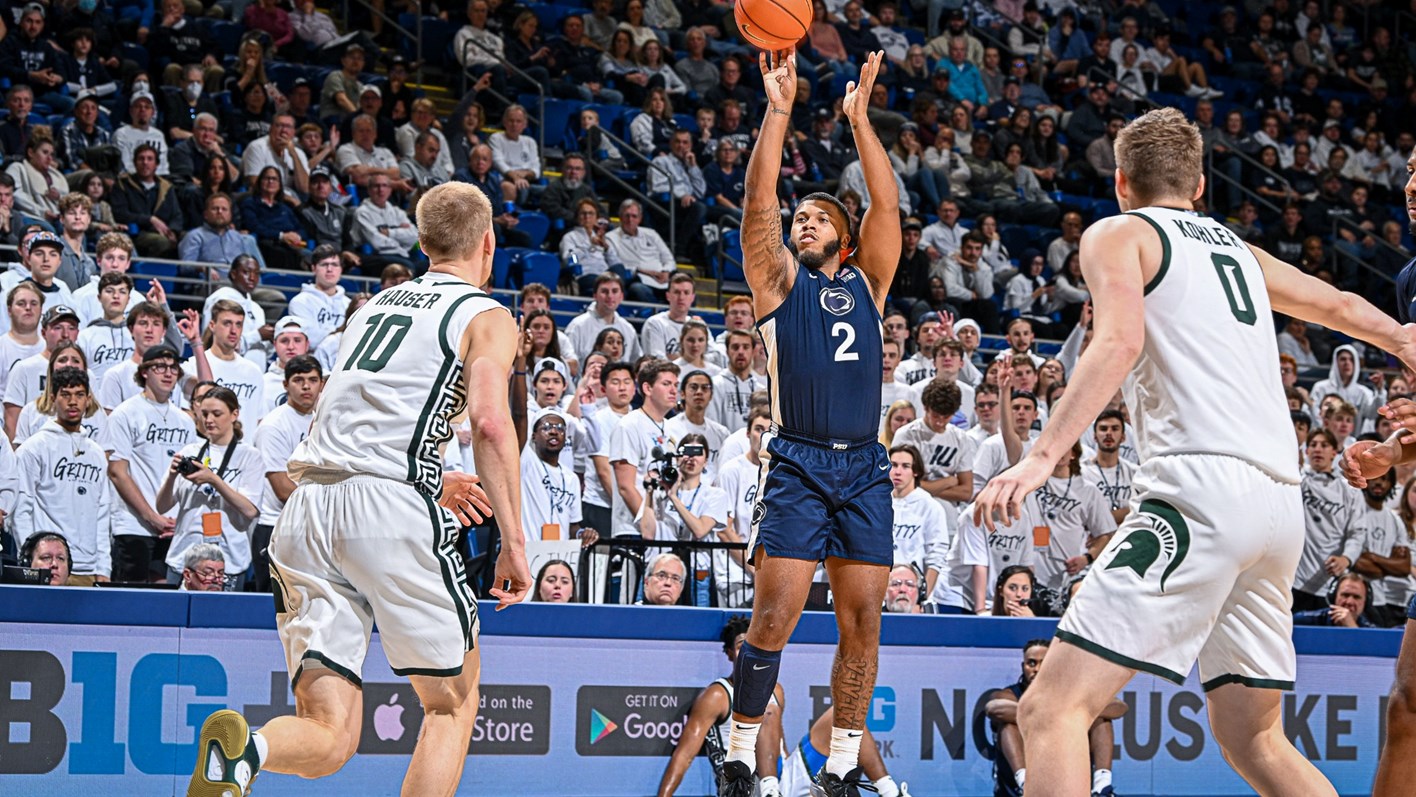 The rest of the conference is trying to keep up with Purdue. (Photo: Big Ten)
Pete Pistone and the rest of the SiriusXM Big Ten Radio team will unveil Power Rankings each week of the college basketball season. Check out this week's edition of basketball Power Rankings below, and listen to SiriusXM Big Ten Radio (Ch. 372) on the SXM App now.

It feels like Purdue and everyone else right now in the Big Ten and here's this week's edition of the "Power Rankings:"
1. PURDUE @BoilerBall
The Boilermakers are the cream of the crop and face Michigan doubleheader ahead against the Wolverines and the Spartans.
2. INDIANA @IndianaMBB 
A big jump for the Hoosiers who turned in a  pair of impressive wins last week.
3. RUTGERS @RutgersMBB
Penn State and Iowa await the Scarlet Knights this week after splitting two games against Ohio State and Michigan State.
4. MICHIGAN STATE @MSU_Basketball
The Spartans knocked off Rutgers but then lost on the road versus Indiana. Iowa and a showdown versus Purdue await Michigan State.
5. MICHIGAN @umichbball
A dicey week for Michigan losing on the road to Maryland and then escaping at home with a victory over Minnesota.
6. PENN STATE @PennStateMBB
Rutgers and Michigan will be a good test this week for the Nittany Lions as Penn State looks for consistency.
7. ILLINOIS @IlliniMBB
The Fighting Illini has a week ahead that includes Ohio State at home then a rematch against Wisconsin this time on the road in Madison.
8. WISCONSIN @BadgerMBB
The Badgers stopped a three game losing streak beating Penn State and now have a jammed with against Northwestern, Maryland and Illinois.
9. IOWA @IowaHoops
Two tough opponents in Michigan State and Rutgers will give Hawkeye fans a litmus test of where this team is as January winds down.
10. MARYLAND @TerrapinHoops
Kevin Willard's team had a strong week beating Michigan and losing to Purdue by just three points. Wisconsin and Nebraska await this week.
11. OHIO STATE @OhioStateHoops
A strong outing against Iowa ended in a much-needed win for Ohio State to stop a five game losing skid for the Buckeyes.
12. NORTHWESTERN @NUMensBBall
The Wildcats lost two games to COVID protocols and now have a packed schedule to make things up down the stretch,
13. MINNESOTA @GopherMBB
The Gophers were leveled by Purdue and then played tough on the road against Michigan despite losing 60-56 to the Wolverines.
14. NEBRASKA @HuskerHoops
The Huskers went 1-1 last week topping Minnesota on the road before losing at home to Illinois.
---
---