SiriusXM Big Ten Radio's Basketball Power Rankings (12/21/21)
The holiday season is upon us, and for some Big Ten teams, there is joy — but for others right now, nothing but coal in their stockings. Here's how the SiriusXM Big Ten Radio voted on this week's college basketball rankings.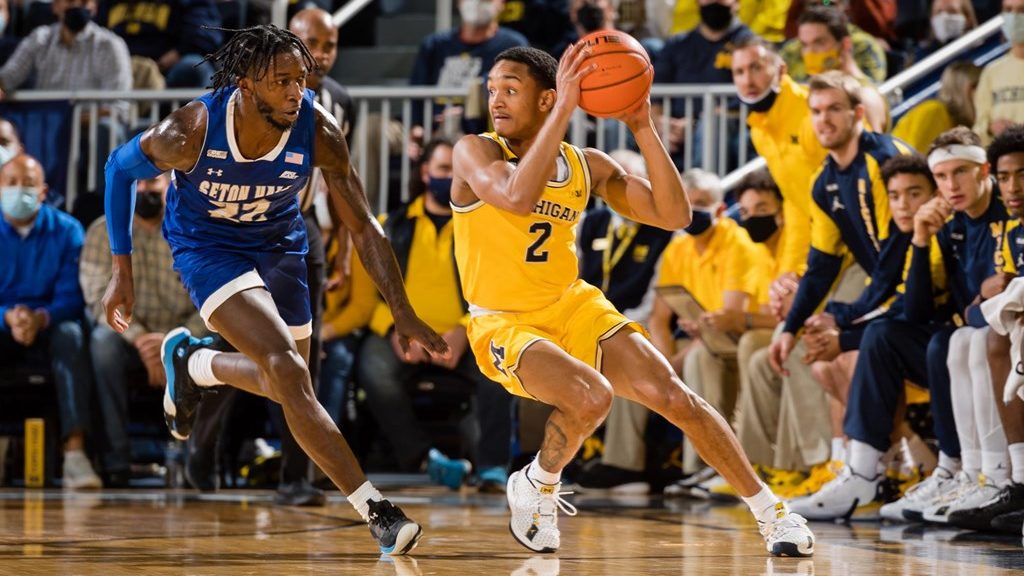 Michigan is holding steady in the rankings. (Photo: Big Ten)
Pete Pistone and the rest of the SiriusXM Big Ten Radio team will unveil Power Rankings each week of the college basketball season. Check out this week's edition of basketball Power Rankings below, and listen to SiriusXM Big Ten Radio (Ch. 372) on the SiriusXM app now.

The holiday season is upon us, and for some Big Ten teams, there is joy — but for others right now, nothing but coal in their stockings. Here's how the SiriusXM Big Ten Radio team came together and voted on this week's college basketball rankings:
---
---
---