SiriusXM Big Ten Radio's Basketball Power Rankings (12/13/21)
A little over a month into the Big Ten basketball season, the SiriusXM Big Ten Radio (Ch. 372) team puts out the first edition of this season's 'Power Rankings.'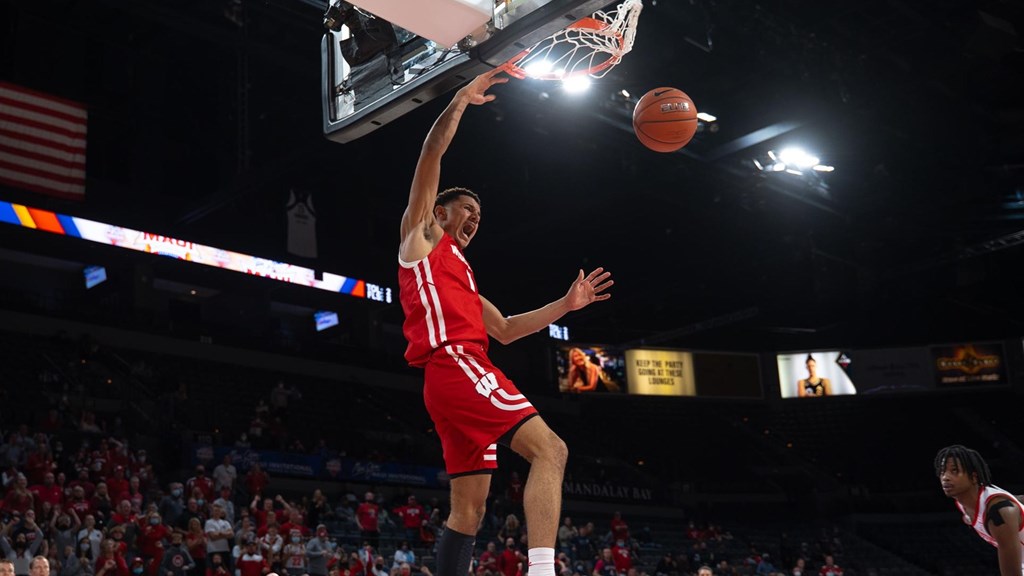 Wisconsin is off to a flying start (Photo: Big Ten)
Pete Pistone and the rest of the SiriusXM Big Ten Radio team will unveil Power Rankings each week of the college basketball season. Check out this week's edition of basketball Power Rankings below, and listen to SiriusXM Big Ten Radio (Ch. 372) on the SiriusXM app now.

We're a little over a month into the Big Ten basketball season, and there have already been a few surprises. Last week, Rutgers pulled off a major upset over then No. 1 in the country Purdue. Maryland replaced head coach Mark Turgeon, with Danny Manning now taking control of the Terrapins. Conference play has heated up and here is a look at the first edition of this season's SiriusXM Big Ten Radio Power Rankings.
1. PURDUE @BoilerBall
Despite losing to Rutgers in a buzzer-beater, the Boilermakers remain one of the best in the country.
2. MICHIGAN STATE @MSU_Basketball
Tom Izzo's team can play with the best when everything is working, as has been the case of late.
3. OHIO STATE @OhioStateHoops
The Buckeyes are a well-rounded squad starting to flex its muscles.
4. WISCONSIN @BadgerMBB
A furious comeback win at home against Indiana has the Badgers feeling good.
5. ILLINOIS @IlliniMBB
Tough loss to a solid team in Arizona spoiled the week for the Fighting Illini.
6. MINNESOTA @GopherMBB
First-year coach Ben Johnson has turned the Golden Gophers into a very pleasant early-season surprise.
7. INDIANA @IndianaMBB   
The Hoosiers' second-half collapse against Wisconsin was a bitter pill for Indiana fans to swallow last week.
8. RUTGERS @RutgersMBB
Rutgers had never beaten a national No. 1 team until they pulled off the upset over Purdue.
9. MICHIGAN @umichbball
It's been an up and down start to the year for the Wolverines.
10. IOWA @IowaHoops
Consistency has been lacking for the Hawkeyes as they come up to a tough stretch on the schedule.
11. NORTHWESTERN @NUMensBBall
The Wildcats are much improved over the young team of a year ago.
12. MARYLAND @TerrapinHoops
A coaching change in Maryland has put the spotlight — and pressure — on Danny Manning on the bench.
13. PENN STATE @PennStateMBB
The Nittany Lions have shown some life and are still very much a work in progress.
14. NEBRASKA @HuskerHoops
It's been a tough start to the campaign for the Huskers and coach Fred Hoiberg.
---
---
---