SiriusXM Big Ten Radio's Basketball Power Rankings
The final week of the season is here and tournament time is right around the corner.  Here's a look at this week's "Power Rankings."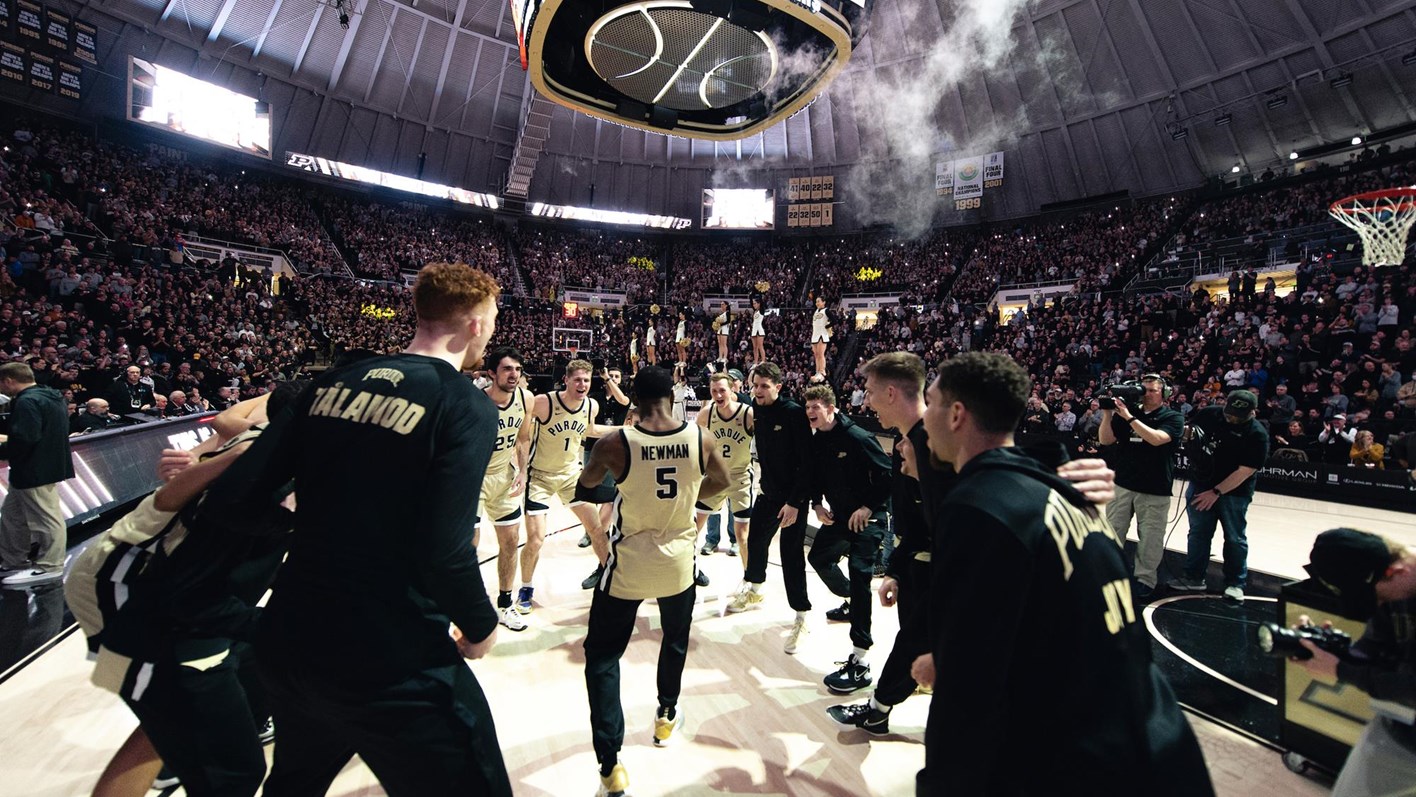 The Boilermakers look to head back in the right direction. (Photo: Big Ten)
The regular season continues to roll by, and as the month of February heads to its second half here's this week's Big Ten Basketball Power Rankings.

The final week of the season is here and tournament time is right around the corner.  Here's a look at this week's "Power Rankings:'
1. Indiana – The Hoosiers had a 1-1 week losing on the road to Michigan State but then knocking off Purdue for a massive road victory.
2. Purdue – The Boilermakers saw their perfect home record end at the hand of Indiana and suddenly Purdue has lost four of its last six games.
3. Maryland – A 2-0 week for the terrapins with wins over Minnesota and Northwestern has Maryland on a major upswing.
4. Northwestern – Things have cooled off for the Wildcats after a week with two losses to Illinois, giving up a large lead, and Maryland.
5. Iowa – A loss to Wisconsin on the road was followed by a wild and dramatic overtime win over Michigan State.
6. Rutgers – The Scarlet Knights are now 10-8 in the Big Ten after splitting two games last weekend against Michigan and Penn State.
7. Penn State – A 19-point lead over Rutgers evaporated for the Nittany Lions who lost that game but the week also included a win over Ohio State.
8. Michigan – A huge week for the Wolverines saw Michigan knock off Rutgers before beating Wisconsin in overtime at home.
9. Nebraska – Make it four straight wins for the Huskers after beating Minnesota.
10. Illinois – The Fighting Illini had a huge win at home against rival Northwestern but then went out and lost at Ohio State.
11. Michigan State – The emotions are still sky high for the Spartans who beat Indiana before collapsing in an overtime loss at Iowa.
12. Wisconsin – A 1-1 week for the Badgers included a win at home versus Iowa and a road loss to Michigan.
13. Ohio State – A better week for the Buckeyes with a hard fought loss to Penn State followed by a win at home over Illinois.
14. Minnesota – Illinois, Maryland and Nebraska all beat the Gophers last week who fell to 1-16 in the Big Ten.
---
---