SiriusXM Big Ten Radio Football Power Rankings – Week 9
Here's how the SiriusXM Big Ten Radio team voted after Week 9 for this edition of the Power Rankings.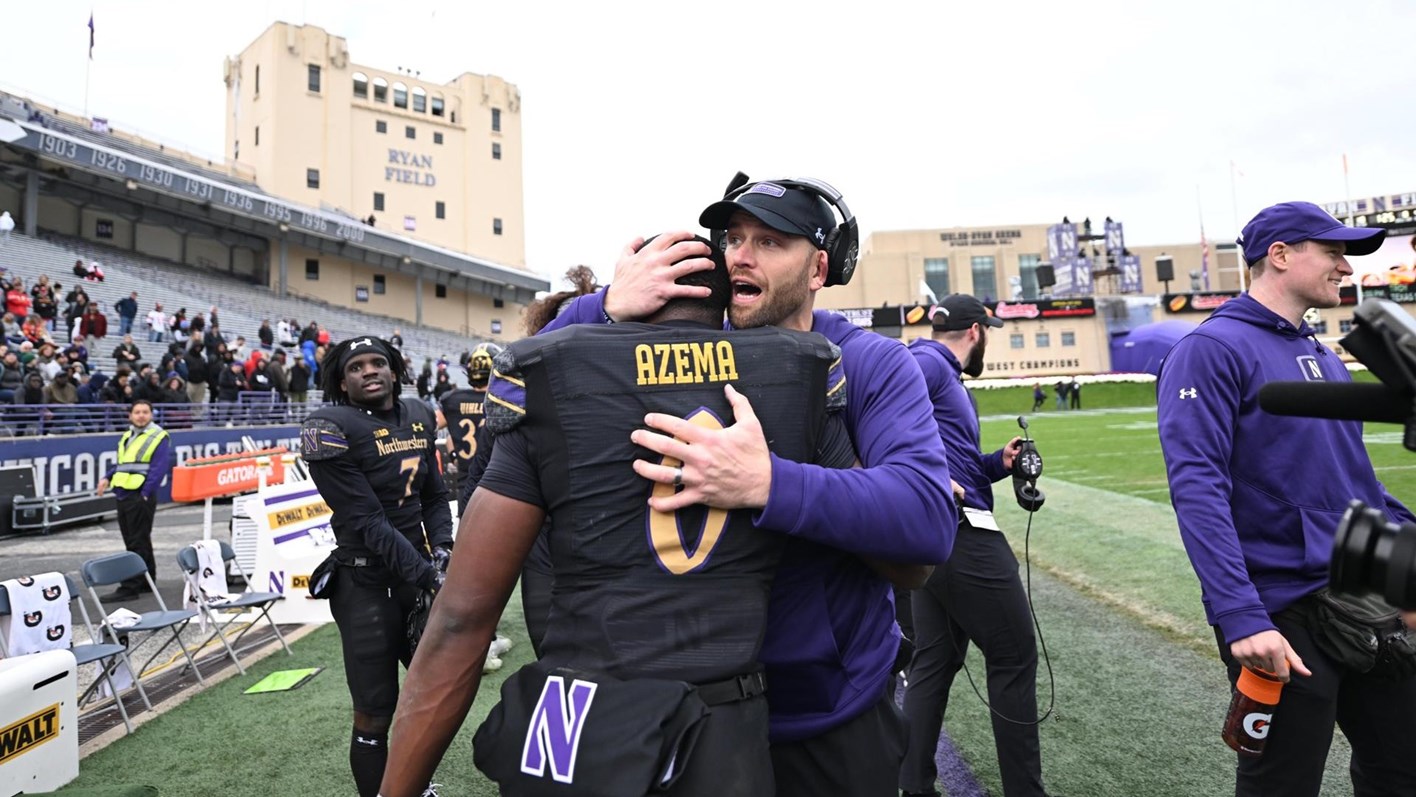 Pete Pistone and the rest of the SiriusXM Big Ten Radio team will unveil Power Rankings each week of the college football season. Check out this week's Power Rankings below, and start listening to SiriusXM Big Ten Radio (Ch. 372) on the SiriusXM App now.

Here's how the SiriusXM Big Ten Radio team voted after Week 9 for this edition of the Power Rankings:
1. MICHIGAN
The Wolverines were idle last week.
---
2. OHIO STATE 
Marvin Harrison Jr. caught two touchdown passes, TreyVeon Henderson rushed for 162 yards in his first game in over a month and No. 3 Ohio State remained unbeaten by defeating Wisconsin 24-10 on Saturday night. After Ohio State squandered an early 10-0 lead, Harrison had a tiebreaking 19-yard touchdown reception in the right corner of the end zone with 7:14 left in the third quarter. Harrison also ran a shallow cross and turned it into a 16-yard touchdown in the second quarter.
---
3. PENN STATE 
Drew Allar threw three touchdown passes, including a 57-yarder to KeAndre Lambert-Smith with 1:46 to play, and No. 10 Penn State's defense forced a late safety to beat Indiana 33-24 on Saturday. Allar hooked up with Khalil Dinkins and Tyler Warren for touchdowns and Nick Singleton ran for another score for the Nittany Lions (7-1, 4-1 Big Ten), who recovered after blowing a 10-point lead in the fourth quarter.
---
4. RUTGERS 
The Scarlet Knights were idle last week.
---
5. MINNESOTA
Jordan Nubin filled in nicely for Minnesota with 204 yards rushing and two touchdowns, and the Gophers beat Michigan State 27-12 Saturday. Athan Kaliakmanis threw for 200 yards and a touchdown, and Daniel Jackson added seven catches for 120 yards and a score for the Gophers, who have won three of four. Michigan State has lost six in a row since the firing of Mel Tucker. The Spartans are averaging 11.3 points per game in that streak.
---
6. IOWA
The Hawkeyes were idle last week.
---
7. NEBRASKA 
Heinrich Haarberg threw two touchdown passes, Quinton Newsome ran back a blocked field goal 68 yards for a score, and Nebraska turned in another stout defensive performance in a 31-14 victory over Purdue on Saturday. The Cornhuskers have won five of six games and are on a three-game win streak for the first time since 2016. Purdue lost its third straight. The Huskers' defense stood out once again on a cloudy, 37-degree afternoon with a feels-like temperature of 25. Nebraska allowed just 195 total yards, including 99 passing. It was Purdue's fewest total yards in four seasons and fewest through the air since 2014.
---
8. NORTHWESTERN
Brendan Sullivan threw two touchdown passes, passed for 265 yards, and added 56 on the ground as Northwestern defeated Maryland 33-27 on Saturday. Trailing 27-17 early in the third quarter, Maryland was held to a field goal after a 12-play, 38-yard drive. With the Northwestern defense holding its own, Sullivan helped secure the lead by scrambling in the pocket and finding A.J Henning for a 34-yard catch up the left seam, setting up a 19-yard field goal from Jack Olsen that put Northwestern ahead 30-20 with 9:19 left.
---
9.  WISCONSIN
The Badgers lost to Ohio State 24-10.
---
10. ILLINOIS
The Fighting Illini were idle last week.
---
11. MARYLAND 
The Terrapins lost to Northwestern 33-27 last Saturday.
---
12. INDIANA 
The Hoosiers lost to Penn State 33-24 last week.
---
13. PURDUE
The Boilermakers lost to Nebraska 31-14 last Saturday.
---
14. MICHIGAN STATE 
The Spartans lost to Minnesota 27-12 last weekend.
---
---
---