SiriusXM and Pandora present Lizzo LIVE from Miami Beach before the Big Game
RSVP to see Lizzo LIVE in celebration of football's biggest weekend during the SiriusXM & Pandora Opening Drive Super Concert Series in Miami.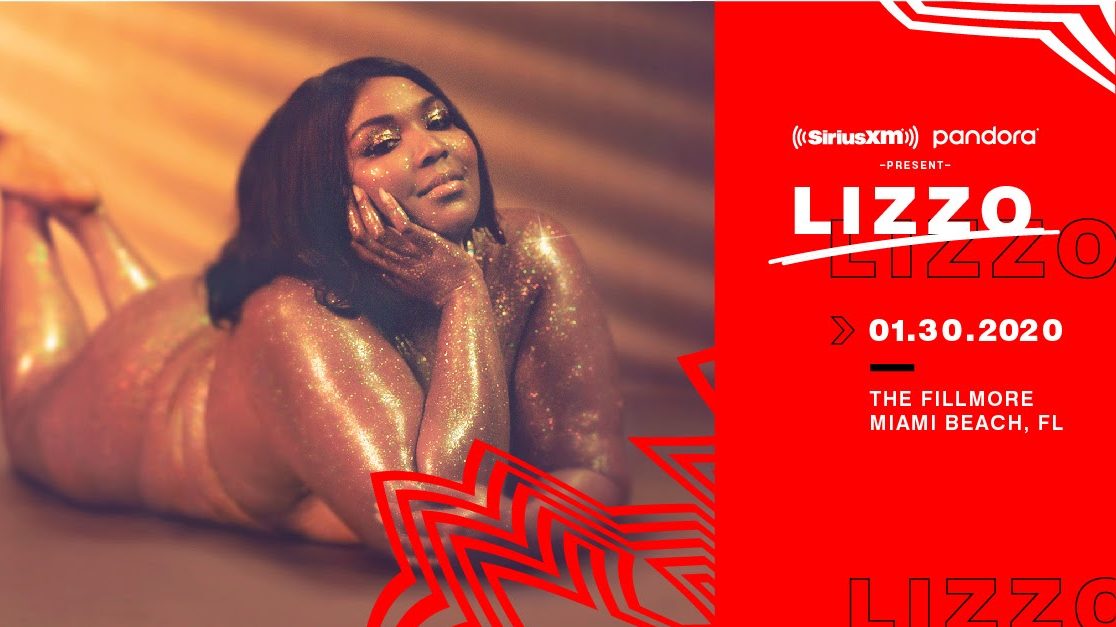 Pandora and SiriusXM are celebrating football's biggest weekend with the SiriusXM & Pandora Opening Drive Super Concert Series, a free exclusive concert series on back-to-back nights in Miami before the Big Game. After The Chainsmokers turn things up on night one, GRAMMY® Award-nominated breakout star Lizzo will perform on Thursday, January 30 at The Fillmore Miami Beach at The Jackie Gleason Theater.
"Hey SiriusXM and Pandora listeners, look forward to performing for y'all in Miami!" Lizzo said.
These exclusive events will be open to Pandora listeners and SiriusXM subscribers who are 21 and over.
SiriusXM subscribers across the country can get in on the excitement via SiriusXM radios and the SiriusXM app. Lizzo's concert will air live on Thursday, January 30 at 10pm ET on The Heat (Ch. 46), while highlights will rebroadcast on SiriusXM Hits1 (Ch. 2).  Encores will broadcast on The Heat on Saturday, February 1 at 12pm ET and Sunday, February 2 at 6pm ET.

Pandora NOW (Ch. 3) will replay The Chainsmokers and Lizzo performances back to back on Saturday, February 1 starting at 8pm ET. Selections from Lizzo's live performance will also be made available on Pandora.
Lizzo will be making her first public performance at the SiriusXM Pandora stage following the 2020 GRAMMY® Awards where she leads with eight nominations, including the highly coveted Album of the Year, Song of the Year, and Best New Artist categories. Her breakthrough hit "Truth Hurts" had a Hot Streak on the Pandora Top Spins chart where it appeared for 19 straight weeks while her latest single "Good As Hell" is currently sitting in the Top 5.
RSVP for Lizzo's performance here: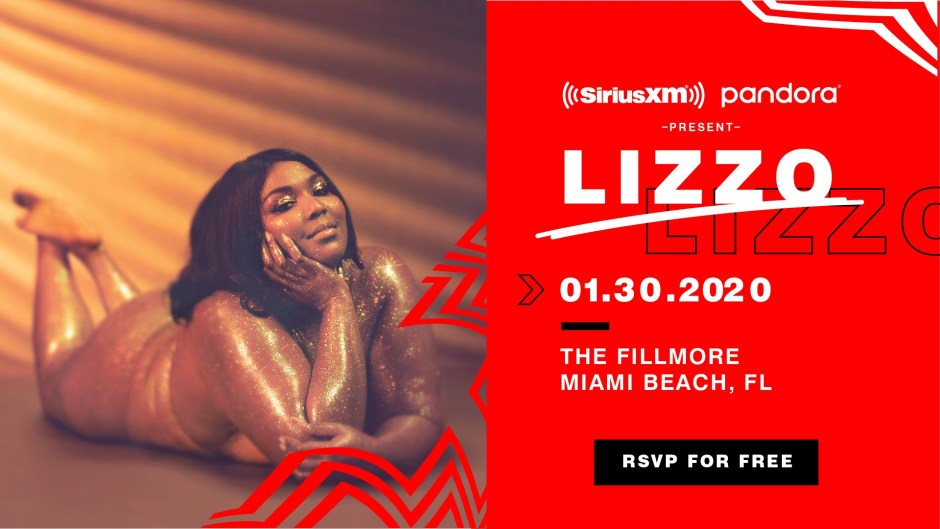 ---
---
---