SiriusXM Presents the Alt Nation Tour featuring Big Data, Castlecomer, and FITNESS
SiriusXM subscribers will have access to an exclusive pre-sale on August 15!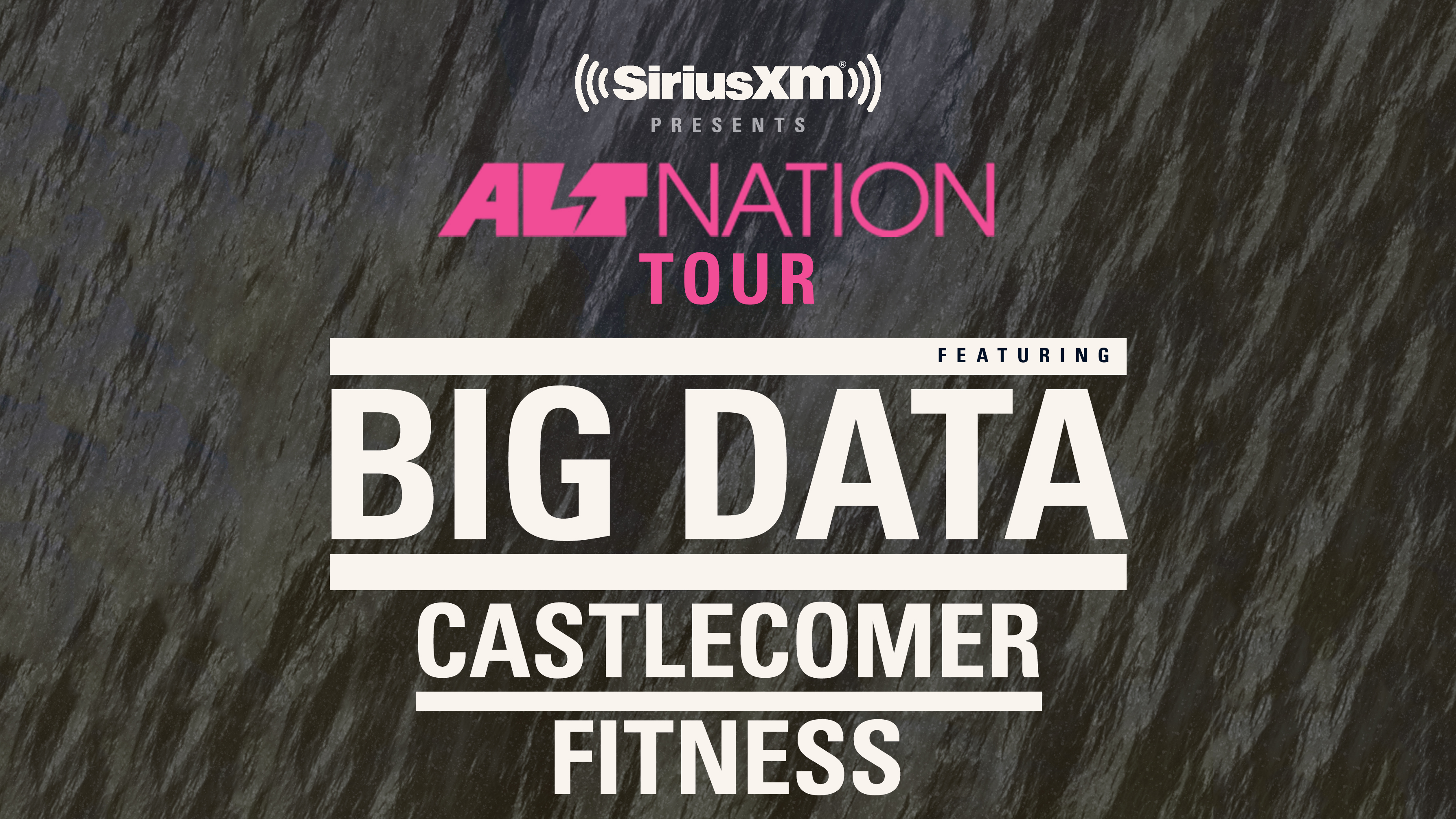 SiriusXM is proud to present the Alt Nation Tour featuring Big Data with Castlecomer and FITNESS!
Big Data is the brainchild of artist/producer Alan Wilkis. His music explores the relationship between man and machine, and the ways in which technology is reshaping the human experience. In 2014, Big Data made waves with his No. 1 alternative hit "Dangerous," which has since been certified Gold in the US & Canada, with nearly 40 million streams. Big Data's debut album, 2.0, featured collaborations with Kimbra, Rivers Cuomo, Twin Shadow, Jamie Lidell & more. His newest creation, and album titled 3.0, is set to be released this fall although its lead single "See Thought" as well as current single "Monster" have both already been world debuted on Alt Nation, and we expect to hear some additional songs off the new album during this Alt Nation tour.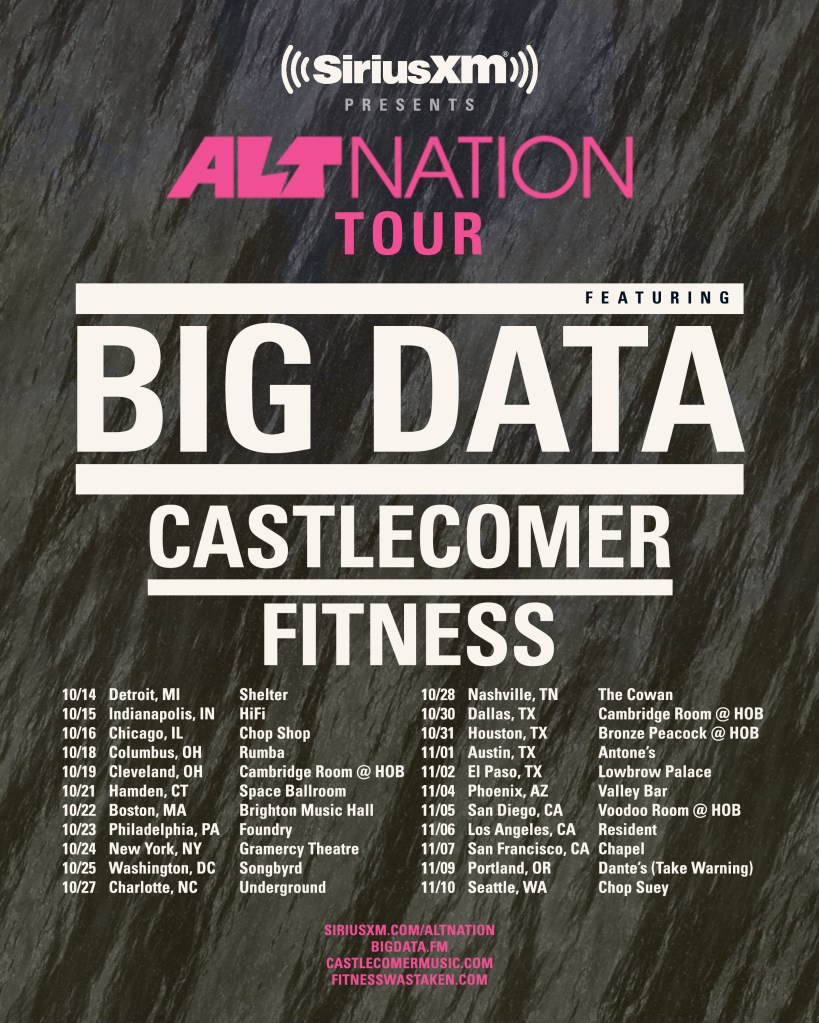 Big Data, whose first national airplay was on Alt Nation as an unsigned artist in the Fall of 2013, will be joined on tour by FITNESS, a band that has been regularly featured on Alt Nation's new music show Advanced Placement since 2017, as well as Castlecomer, who's new self-titled album will be released on October 5.
The one month SiriusXM tour will hit cities such as Detroit, Chicago, New York, Dallas, Phoenix & many more! Tickets will be on sale August 17, but as a SiriusXM subscriber, you will have access to an exclusive pre-sale on August 15, using the password ALTNATION.
Click on the dates below to purchase tickets:
Sunday, October 14, 2018 – Detroit, MI @ Shelter
Monday, October 15, 2018 – Indianapolis, IN @ HiFi
Tuesday, October 16, 2018 – Chicago, IL @ Chop Shop
Thursday, October 18, 2018 – Columbus, OH @ Rumba
Friday, October 19, 2018 – Cleveland, OH @ Cambridge
Sunday, October 21, 2018 – Hamden, CT @ Space Ballroom
Monday, October 22, 2018 – Boston, MA @ BMH
Tuesday, October 23, 2018 – Philadelphia, PA @ Philly Foundry
Wednesday, October 24, 2018 – New York, NY @ Gramercy Theatre
Thursday, October 25, 2018 – Washington, DC @ Songbyrd
Saturday, October 27, 2018 – Charlotte, NC @ Underground
Sunday, October 28, 2018 – Nashville, TN @ The Cowan
Tuesday, October 30, 2018 – Dallas, TX @ Cambridge Room
Wednesday, October 31, 2018 – Houston, TX @ Bronze Peacock
Thursday, November 01, 2018 – Austin, TX @ Antone's
Friday, November 02, 2018 – El Paso, TX @ Lowbrow Palace
Sunday, November 04, 2018 – Phoenix, AZ @ Valley Bar
Monday, November 05, 2018 – San Diego, CA @ Voodoo
Tuesday, November 06, 2018 – Los Angeles @ The Resident
Wednesday, November 07, 2018 – San Francisco, CA @ Chapel 
Friday, November 09, 2018 – Portland, PR @ Dante's (Take Warning) 
Saturday, November 10, 2018 – Seattle, WA @ Chop Suey
---
---
---