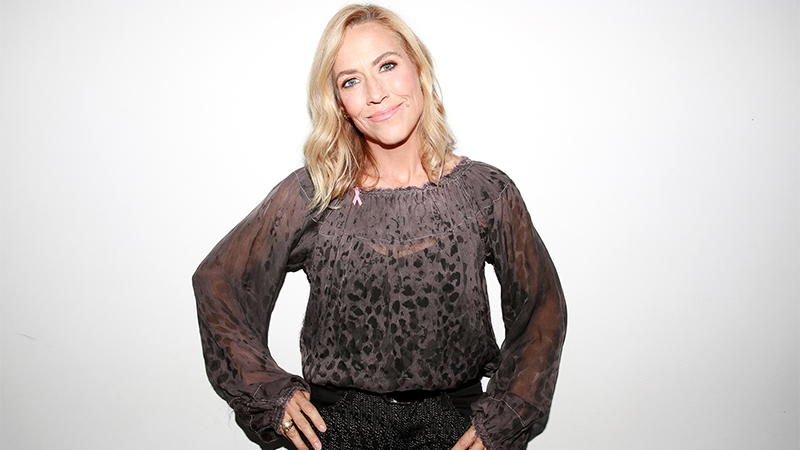 Sheryl Crow and Hoda Kotb are both breast cancer survivors who received their diagnoses during already dark periods in their personal lives. The women realized they both experienced these "twin tragedies."
Crow was diagnosed with ductal carcinoma in situ in 2006, "four or five days" after she ended her engagement to Lance Armstrong, she said on The Hoda Kotb Show.
"It was just a nightmare. But the good news about my breast cancer is it was detected very early. I was just barely stage 1 and I knew I wasn't gonna die," the singer-songwriter said. "But it definitely taught me that every single thing in life is precious and not to miss it, you know? Not to be so busy that you miss out. That's what I'm constantly telling people. Put your phones down. Talk to your kids. Be present. And it also taught me to say no and how to stand up for myself. I'd never done that. I had taken care of everyone around me, or at least taken care of the needs I thought they had, even in that relationship. I just really compromised myself and [the diagnosis] was a real game-changer."
Kotb learned of her own breast cancer diagnosis while divorcing ex-husband Burzis Kanga. She underwent a mastectomy in 2007.
"I remember I was so angry for parts of it," the TODAY host said. "It was beyond my comprehension because I couldn't imagine that's who I chose, somebody who would not be there. … How many times in your life are you on your knees? In your lifetime? Probably a handful. And during those few times, you expect the people you choose to be there, and when they're not, you go like, 'Oh my gosh, what the hell happened?'"
"It's like I'm talking to my therapist!" Crow joked. "I was on my knees numerous times during that relationship, so my diagnosis, I had a lot of anger. I had a lot of anger. But my diagnosis kept me from going back. I mean, it got my attention, and it was like, okay, you need to stop this. You need to quit making yourself the smallest thing in your life so that everybody else can shine. And it saved me in some ways."
"Now, I am not recommending anybody to go and get a disease to change some bad things in your life … " she said as Kotb laughed.
What the musician does recommend is being tested with Hologic's Genius 3D mammogram. (Click here to see where the technology is offered near you.)
"There's a really great, hopeful statistic in it that the 3D technology can diagnose 15 months earlier than the conventional 2D," she said. "What we know is that until there's a cure, early detection saves lives."
Watch Kotb and Crow's full conversation below:
Later, Kotb recalled crying while telling her TODAY show boss about being diagnosed.
"He looked at me and he said, 'Hoda, I know a lot of women with breast cancer, and they all have one thing in common.' And I said, 'What's that?' And he said, 'They're still here.'"
The Hoda Kotb Show airs live Mondays and Wednesdays at 2 pm ET on SiriusXM TODAY Show Radio (Ch. 108).
For a free 30-day trial, check out http://www.siriusxm.com/freetrial/blog. 
---
---
---