Shake it up with two all-new, women-led shows playing the latest global club music
Throw a rave in your room with Jersey club, house, techno, baile funk, UK garage, Afrobeat, hip-hop, and more from Aluna and UNIIQU3.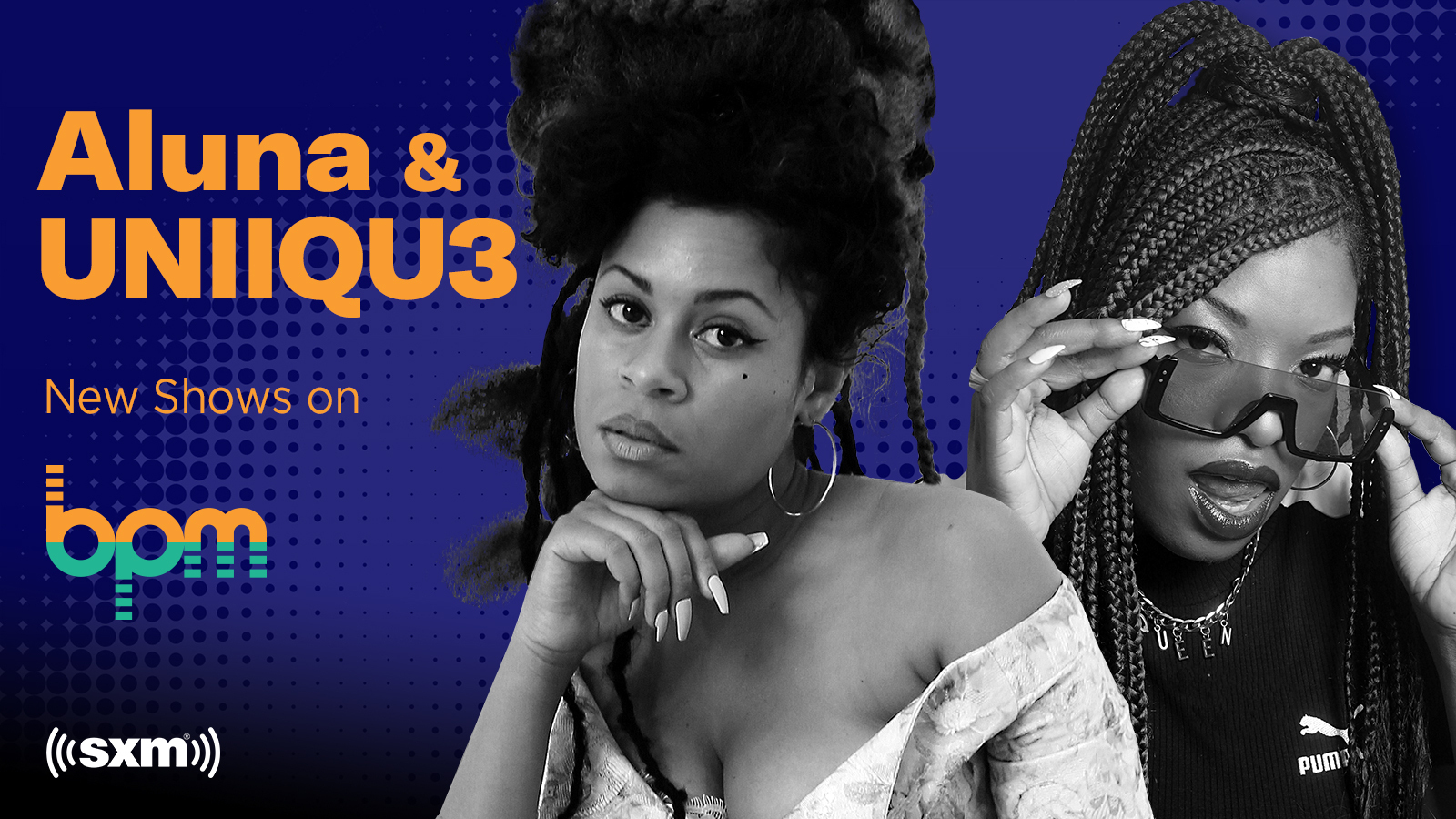 Starting this month, BPM (Ch. 51) has the recipe to get you moving with two new, exclusive shows from Aluna and UNIIQU3. UNIIQU3's Club Queen Radio launched on July 6, while Noir Fever Radio hosted by Aluna will launch on July 13; the shows will air on alternating Tuesdays at 11pm ET.

Each week, Club Queen Radio or Noir Fever Radio will bring women's empowerment to listeners by showcasing and introducing a new wave of women-produced and/or fronted remixes within the hour that will energize and fuel summer nights.
Club Queen Radio will feature DJ, producer, and vocalist UNIIQU3 spinning the latest in global club music. The show will include a countdown of new music from a diverse set of global musicians and guest DJs playing UNIIQU3's notorious Jersey-style club along with hard-hitting house, techno, baile funk, and hip-hop music.
Aluna's Noir Fever Radio will showcase music from the global club culture, mixing house, UK garage, Afrobeat, baile funk, reggaeton, dancehall, rhythmic hip-hop, and R&B. The new show will highlight a diverse and inclusive group of DJs.
---
---