Shaggy Handpicks Reggae, Dancehall, and Afrobeats Music on His SiriusXM Channel
Listen to Shaggy's exclusive year-round channel, Shaggy's Boombastic Radio.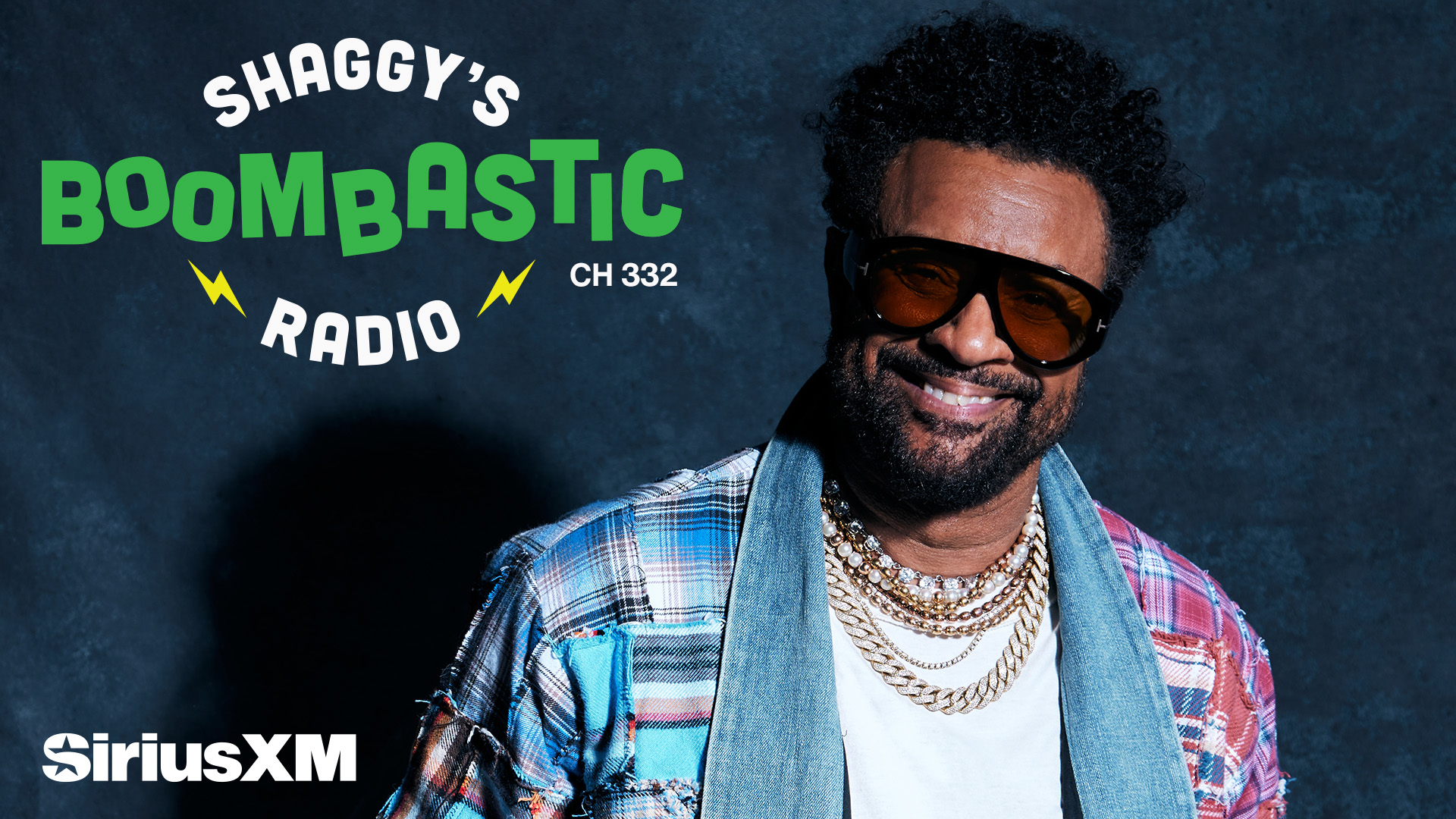 GRAMMY Award-winning reggae icon Shaggy brings listeners his favorite reggae, dancehall, and afrobeats on his exclusive year-round SiriusXM channel, Shaggy's Boombastic Radio.
---
Stream Shaggy's Boombastic Radio on the SiriusXM app & web player now
---
As part of the exclusive channel programming, Shaggy's Boombastic Radio will debut Shaggy and Sting's recent live performance from their inaugural One Fine Day Festival. Captured at the Mann Center in Philadelphia, the performance will air on the channel over Thanksgiving weekend.
Shaggy's Boombastic Radio
How to Listen
Shaggy's Boombastic Radio is available to subscribers in their cars on channel 332 and on the SiriusXM app.
What You'll Hear
Curated entirely by Shaggy, Shaggy's Boombastic Radio invites listeners to immerse themselves in the sounds of reggae, dancehall, and vibrant afrobeats. From the iconic rhythms of Sean Paul and Lady Saw to the dynamic sounds of Wizkid and Burna Boy, the channel is packed with songs that get everyone moving while celebrating the rich musical traditions of the Caribbean and Africa.
'Shaggy's Yaad'
The reggae icon's show, Shaggy's Yaad, first debuted on the SiriusXM FLY channel and is now in its third successful year. Shaggy's Yaad now airs regularly on Shaggy's Boombastic Radio, taking listeners on a cultural journey with a wide mix of rare and classic tracks spanning the hip-hop, dancehall and reggae genres.
About Shaggy
Born Orville Richard Burrell and raised in Kingston, Jamaica, Shaggy got his start as an MC in New York City's burgeoning dancehall scene soon after moving to Brooklyn in his teens.
Not long after serving four years in the U.S. Marines (including two tours of duty in the Middle East as part of Operation Desert Storm), he inked his first record deal and quickly scored a global crossover smash with "Oh Carolina."
As the only diamond-selling dancehall artist in music history, Shaggy — managed by Martin Kierszenbaum/Cherrytree Music Company — has sold more than 40 million album units to date, in addition to landing eight singles on the Billboard Hot 100 and seven albums on the Billboard 200 (including four in the top 40). Shaggy is a two-time GRAMMY Award winner.
---
---
---