Serena Williams, 23-Time Grand Slam Champion, Announces Retirement
Williams said she would be "evolving away from tennis" to focus on interests off the court and expanding her family.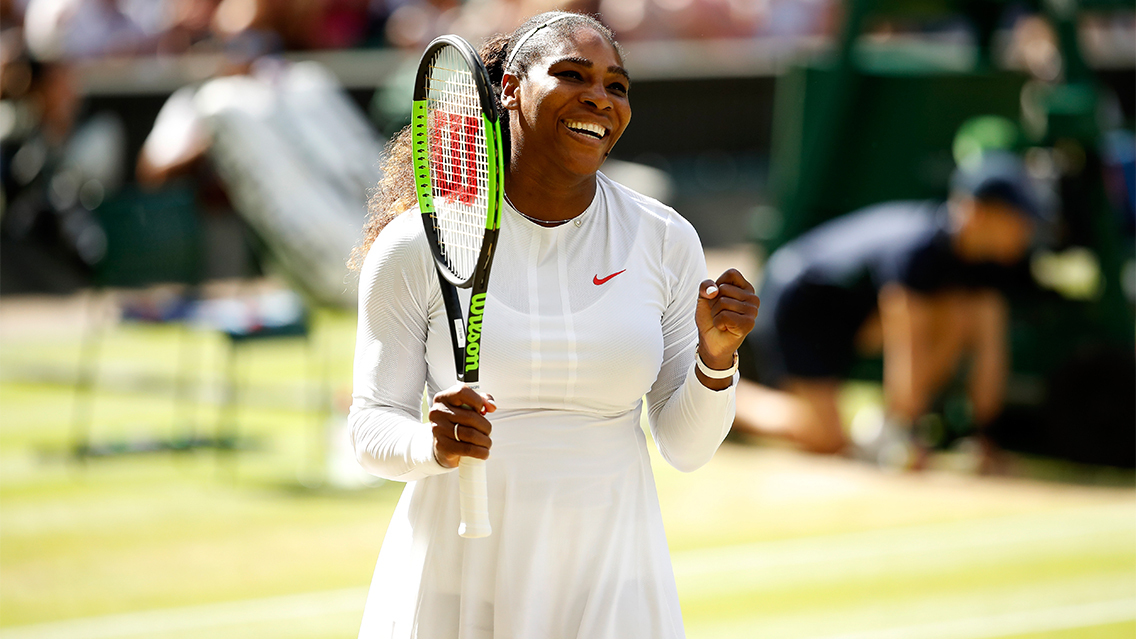 Photo by Julian Finney/Getty Images
At age 40 with nearly two dozen Grand Slam singles titles, Serena Williams announced her plan to retire from tennis in a Vogue article. 
"Believe me, I never wanted to have to choose between tennis and a family. I don't think it's fair," Williams wrote after her 4-year-old daughter Olympia begged and prayed for a baby sister. "If I were a guy, I wouldn't be writing this because I'd be out there playing and winning while my wife was doing the physical labor of expanding our family."
The youngest of five daughters, Williams and her sister Venus' rise to tennis stardom was recently captured in the 2021 film King Richard. starring Will Smith as their father Richard Williams. Smith won the Academy Award for Best Actor.
---
Related: Follow the Williams Sisters' Meteoric Rise in This Original Podcast
---
Choosing not to use the word "retirement," Williams instead said she would be "evolving away from tennis" to focus on interests off the court, such as her venture capital firm, Serena Ventures, and expanding her family.
"There is no happiness in this topic for me," she continued. "I know it's not the usual thing to say, but I feel a great deal of pain. It's the hardest thing that I could ever imagine. I hate it. I hate that I have to be at this crossroads. I keep saying to myself, I wish it could be easy for me, but it's not."
Williams shared that she even went to good friend and fellow athlete Tiger Woods for advice, who convinced her to get back on the court after not playing for over a year.
"Unfortunately I wasn't ready to win Wimbledon this year," she said of her early loss to France's Harmony Tan. If Williams had won Wimbledon, she would have tied Margaret Court's record for Grand Slam titles, giving Williams the opportunity to then beat Court's record at the US Open. "And I don't know if I will be ready to win New York. But I'm going to try."
Listen to live coverage of the 2022 US Open from August 29 through September 11 on SiriusXM. Check out the broadcast schedule here.
---
---
---