Serena Williams makes history, Andy Murray wins again at Wimbledon
Serena Williams captured her record-tying 22nd Grand Slam title and Andy Murray once again claimed the Wimbledon title in straight sets over the weekend. It took Williams less than 90 minutes to dispatch Germany's Angelique Kerber on Saturday, and with … Continued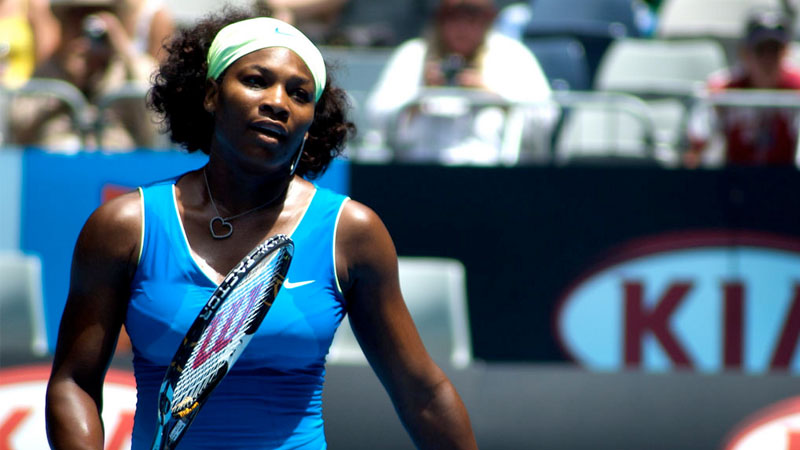 Serena Williams (Photo: Rob Young/Flickr Creative Commons)
Serena Williams captured her record-tying 22nd Grand Slam title and Andy Murray once again claimed the Wimbledon title in straight sets over the weekend.
It took Williams less than 90 minutes to dispatch Germany's Angelique Kerber on Saturday, and with the victory Serena tied Steffi Graf's record of 22 major single titles. She defeated Kerber 7-5, 6-3 to capture the women's singles title at Wimbledon.
Though Kerber put up a valiant fight, contesting strong serves being fired in her direction, Williams was dominant when controlling the ball. According to Wimbledon.com, Williams won 88 percent of points on her first serve.
Williams' latest fete makes it hard to argue that she is the most dominant tennis player to ever step on a court.
On the men's side, Andy Murray did his country proud in taking home his second Wimbledon title in the men's singles final. Without Roger Federer or Novak Djokovic to deter his plans, Murray got through Canadian Milos Raonic in straight sets, 6-4, 7-6 (3), 7-6 (2).
Despite pushing the second and third sets to a tiebreaker, Raonic was out-hustled by a fresher, more confident Murray throughout the match. Raonic's dominance in his serve faltered in his first Grand Slam appearance, allowing Murray to take control and assert his unwavering work-rate.
Photo: Rob Young/Flickr Creative Commons
---
---
---