Serena Ryder tells Melissa Etheridge how music saved her
Hear the full episode of Melissa's Basement featuring Serena Ryder when it premieres 5/16 at 7 p.m. ET on VOLUME (Ch. 106).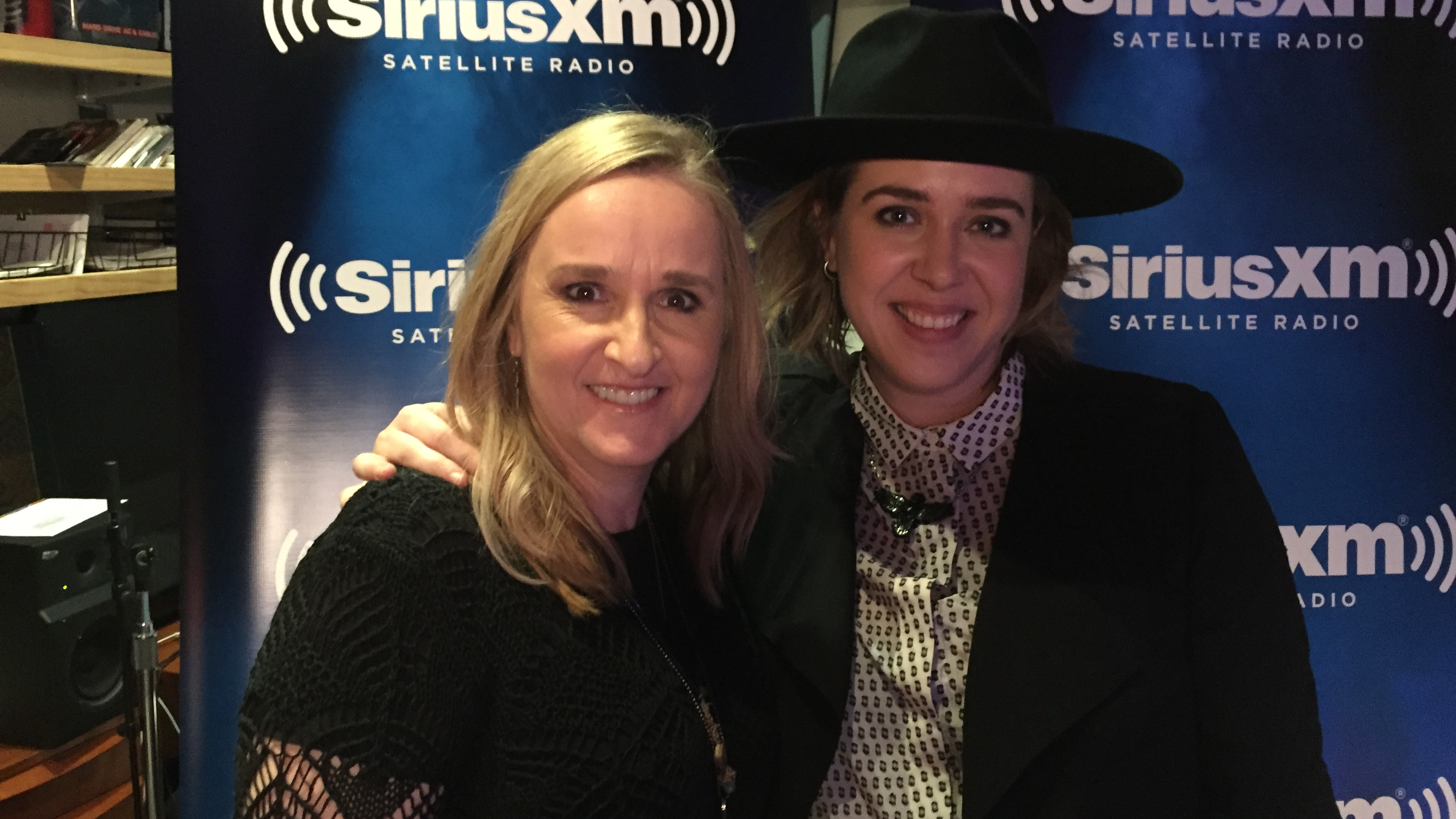 Melissa Etheridge sat down with Serena Ryder for the latest episode of Melissa's Basement, where they talked about a piece of Hank Williams history and how music saved Serena in a scary moment.
In the interview, Etheridge asks Ryder about her song Mary Go Round and how it brought to light her passion for music.
At age 11, a young Ryder became lost in the crowd during an exhibition, separating her from her friends, "I was walking around, and then I look up, and my friends are gone." The experience would frighten most kids, but Ryder was saved by something she heard.
"Then my favorite song came on, and I knew everything was going to be okay," Ryder said.
---
SiriusXM Free Listening is right around the corner! Text LISTEN to 77917 to learn more and receive special offers. Message and data rates may apply. Reply STOP 2 end HELP 4 info.

---
The experience gave her a different view on music, "So it's like how the power of music can really take you through and change your perspective on where you're at just by listening, you know."
Elsewhere in the interview, Etheridge revealed she owns a little Hank Williams souvenir by way of his bathroom. She was a friend of the late country singer Tammy Wynette, and before she died, Etheridge visited her at her then-new home. "She had bought Hank Williams' old house," she explained. While the home was under renovation, Etheridge was offered a piece of history. She was shown a bathroom undergoing construction, "This is like Hank Williams' old restroom and master bath. And it is as ornate as you can get."
It was Wynette's husband at the time, George Richie, who gave Etheridge the special piece of history, "[He] pulls off the sink, the hot and cold water tap turners, and it's like this brass bird, it's huge, and he pulls it off and he goes, 'Here.'"
Unfortunately for Etheridge, that piece of country music and bathroom history isn't with her, "one of my ex-wives has it right now, but I'll get it back from 'em eventually."
The two also discussed Ryder's journey to become a singer-songwriter, the songs and artists they both love and enjoy to cover, and what fans can expect with Ryder's next album. Additionally, they perform portions of Roger Miller's King of the Road, Kansas City Star, and Dang Me; Linda Ronstadt's version of That'll Be The Day, Neil Young's Needle & The Damage Done, Dolly Parton's Jolene, Bob Dylan's This Wheel's on Fire, Leonard Cohen's Sisters of Mercy as well as Ryder's Mary Go Round and Etheridge's I'm The Only One.
Hear the full episode of Melissa's Basement featuring Serena Ryder when it premieres 5/16 at 7 p.m. ET on VOLUME (Ch. 106).
For a free 30-day trial, check out http://www.siriusxm.com/freetrial/blog
---
---
---