Sen. Rand Paul calls Republicans 'their own worst enemy' on health care bill
"We're splitting the difference with Republicans who want to keep Obamacare."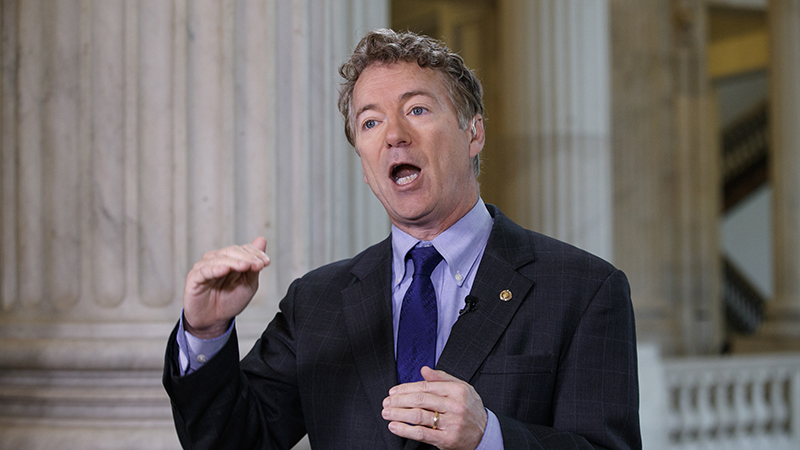 (AP Photo/J. Scott Applewhite)
Majority Leader Mitch McConnell was forced to delay a vote on the Senate health care bill until after the 4th of July recess because he could not ensure the 50 votes needed to pass the legislation.
"Unfortunately, Republicans have become their own worst enemy here," Sen. Rand Paul told Andrew Wilkow Tuesday. 
"We're not negotiating with Democrats," he added. "You would think, 'Oh, we're splitting the difference, and the reason the bill isn't very good is that we're splitting the difference with Democrats.' No, we're splitting the difference with Republicans who want to keep Obamacare."
Five Senate Republicans publicly voiced their opposition to the bill, causing party infighting over the Obamacare replacement bill and the vote delay. Earlier this year, the House was forced to pull their health care bill over party opposition — though, an updated version did eventually pass.
"Unfortunately, there are too many Republicans who have insufficient confidence in Capitalism," Paul said.

"How did our heads become unglued from our bodies such that we now think that we're for subsidizing insurance to make it cheaper by just giving the insurance companies money?"
The Wilkow Majority airs weekdays at 3 p.m. ET on SiriusXM Patriot (Ch. 127)
AP Photo/J. Scott Applewhite
---
---
---