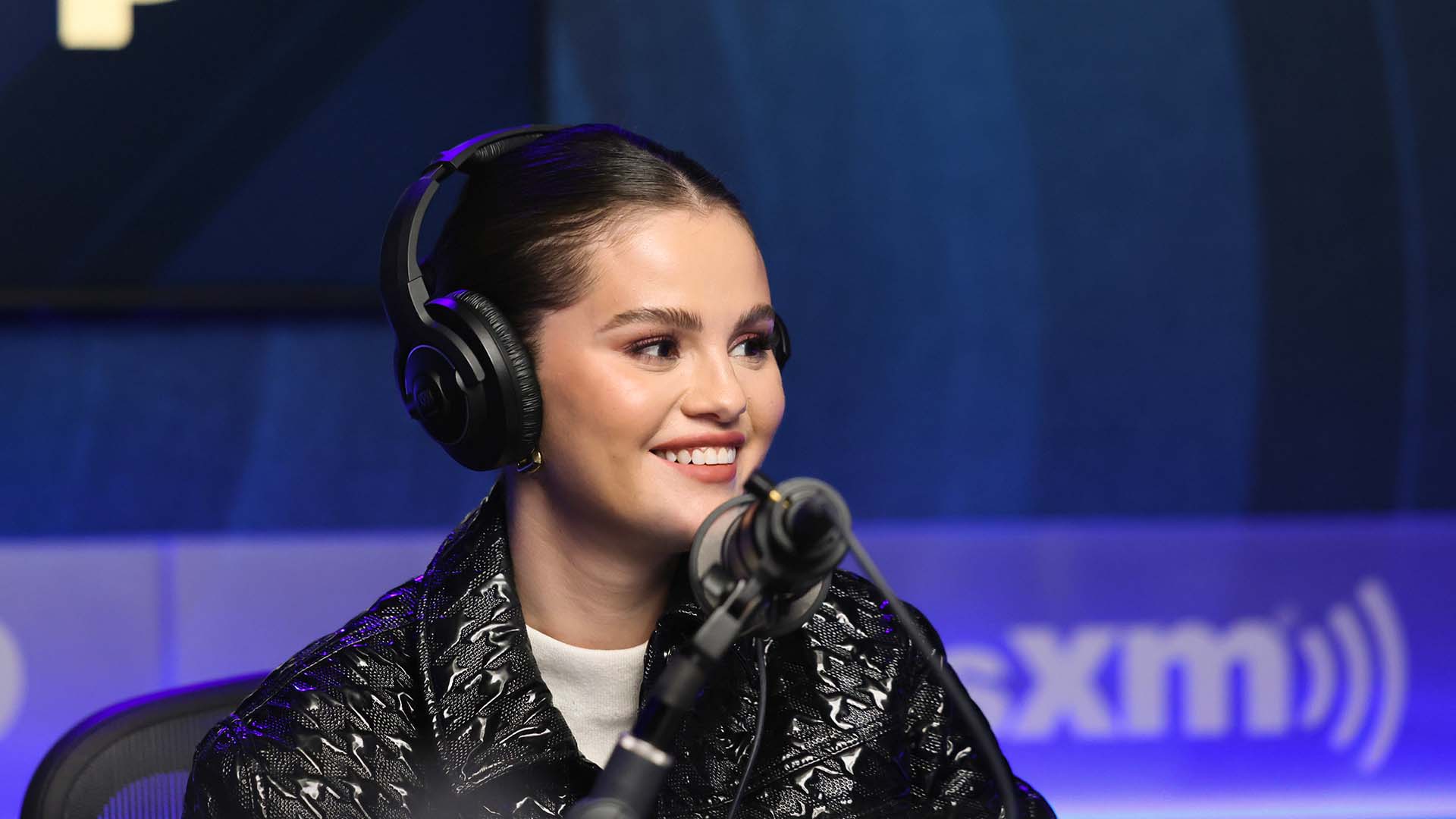 Selena Gomez dropped her latest single, "Single Soon," last Friday. In an exclusive interview with Tony Fly and Symon for SiriusXM Hits 1, she described the song as "something fun before we start into this whole new era."
---
Watch Selena Gomez's full interview on the SiriusXM App
---
Produced by Benny Blanco and Cashmere Cat, "Single Soon" is an upbeat pop tune in which Selena sings, "I know I'm a little high / Maintenance, but I'm worth a try."
"I think I have standards," she clarified when it comes to dating. "And I think I live in a world right now where boys confuse standards with high maintenance."
Selena continued, "The line [in the song] was really fun because I'm not ashamed to say I actually require X, Y, and Z for you to be with me."
What exactly does she require in a relationship? "You gotta be cool, man. Not cool in the sense that people think you're cool," she said. "You just gotta be nice and, like, please make me laugh, and also just be good to my family and people around you."
The singer isn't looking back at past relationships; she's ready to embrace her singleness.
"I think everybody goes through the phase of, 'Oh, it'd be nice to have someone,' and I get that. But, you know, I'm just enjoying where I'm at. And I just want to be happy with who I am so that whenever that person comes into my life I can just have them add on to me instead of being this insecure person that I normally used to be," she explained. "['Single Soon'] is basically my way of saying it's totally okay being on your own and it's fun."
The "Single Soon" music video takes viewers on a night out on the town with an unattached Selena and her friends having the time of their lives ("I'm so enjoying my 30s," she said), and she's happy for it to remind fans who've been on a journey with her that they don't need to worry about her anymore. "I was just trying to show everyone that I wasn't in a good place," she said of her earlier music. "I just wanted freedom from all of that negativity, and once I released it, it just feels so much better."
In line with her current ideology, the new era she's teasing is going to continue on this positive note.
"There's not one sad song on my album," she revealed of her forthcoming fourth solo studio album. "And I don't mean that in a way, like, everything is not full of meaning, because I think even the most poppy songs can have heart, and I want that to come across. But I genuinely don't feel like I have anything in me to write something negative. It just doesn't match with where I am anymore."
Selena described "sad girl music world" as what she listens to the most — a genre she also frequents herself in her writing — but, she said, "I just felt this album shouldn't be that."
She added, "I went through a really tough time, and it was a lot of emotional stuff going on in my head and in my life. And I just feel like it took a lot of work, and that's therapy, and that's surrounding yourself with good people and figuring out, who am I?"
But even with all the work in the world, Selena admitted she doesn't think think she'll ever really have it figured out.
"I just know that I have a better idea of the hot mess that I am, and I can deal with it," she said.
---
---
---