Performances: Nickelback, Sofia Reyes, Bret Michaels & More
Find out who's stopped by the SiriusXM studio recently and hear live performances from the hottest artists around.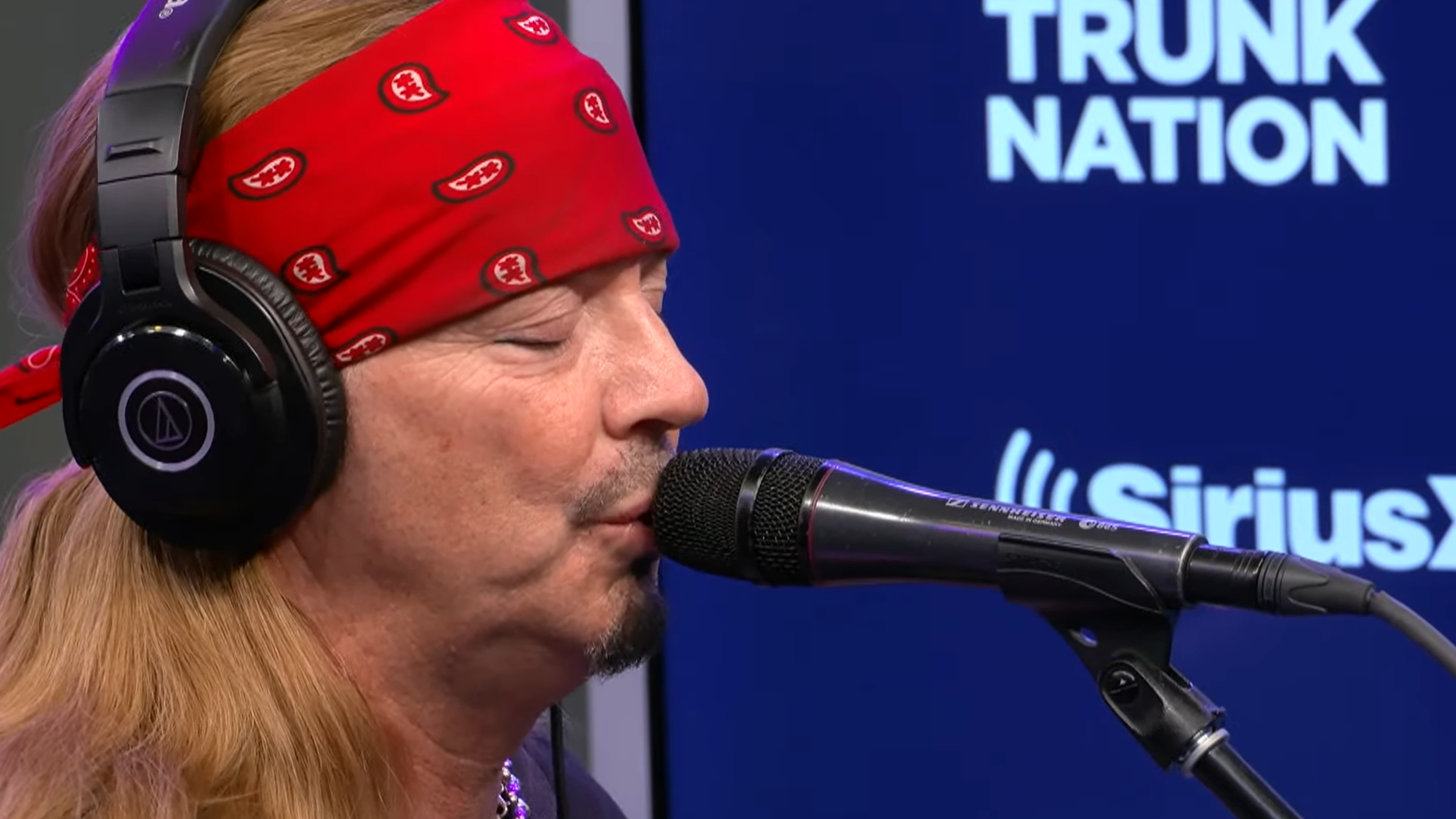 It's been busy as ever here at SiriusXM, with guests aplenty dropping into the studio to perform and chat. Join us as we look back at some of the artists who've stopped by to see us lately, and we'll give you a rundown of the hottest performances. It's like having front-row seats to the best shows in town, all from the comfort of your own home! Afterward, head on over to our YouTube channel to check out even more amazing performances, straight from the SiriusXM studio.
---
Bret Michaels — "Something to Believe In"
We had Bret Michaels in to talk about raising the money to make Poison's first album and sleeping in the recording studio back in the day — plus, he gave us some fantastic performances to boot! Check out Faction Talk (Ch. 103) for more interviews and performances like this, and you can catch Bret's excellent live rendition of "Your Mama Don't Dance" on our YouTube channel.
Nickelback — "Rockstar"
Do you want a credit card that's got no limit, a big black jet with a bedroom in it? How about your own star on Hollywood Boulevard? Well, we can't help with any of that, but we can offer you this awesome live performance of "Rockstar." We had Nickelback in the studio recently, and they were as impressive as ever. The same session also brought us renditions of "How You Remind Me" and "Those Days," so be sure to check those out too!
Anabel Englund — "So Hot"
Anabel Englund really showed off her vocals in this stripped-back performance. We loved having her in the studio to perform her 2018 single "So Hot" for us — and so hot definitely sums up the track, too! Anabel also blessed us with a stellar cover of Van Morrison's "Moondance," so don't miss out on giving that a listen.
Blu DeTiger — "Vintage"
There's nothing ironic about Blu DeTiger's awesome performance of "Vintage" here, but it's certainly iconic! Her song "Elevator" is also up on our YouTube channel for those of you who are feeling Blu today. If you like the vibe and want to hear more, The Coffee House (Ch. 6) has got you covered!
Sean Paul — "Cheap Thrills" (Sia Cover)
Sean Paul stopped by to give us his own spin on Sia's "Cheap Thrills," going from the track's featured artist to its cover artist! For a fun, nostalgic throwback, you can also go all the way back in time to an unbelievable 11 years ago when we had him in the studio to give us a live rendition of "Got 2 Luv Ya."
Sofia Reyes — "Luna"
What better way to cap off this roundup than with a performance from Sofia Reyes? This live rendition of "Luna" feels like the most chill way to finish things up. If you, like us, can't get enough of Sofia, we've also got a performance of "Marte" for you on our channel. If you need more, then Caliente (Ch. 151) is always there to help soundtrack your day with the hottest Latin tracks from the likes of Bad Bunny and more.
---
We've got all kinds of exclusive in-studio performances for you to check out, and you never know who'll swing by the SiriusXM studio next. Make sure you don't miss out on any of our upcoming guests by subscribing to the SiriusXM YouTube channel to stay in the loop!
---
---
---