Second Lady Dr. Jill Biden's legacy: Changing the narrative around veterans' mental illness
"Now there's something that can be done."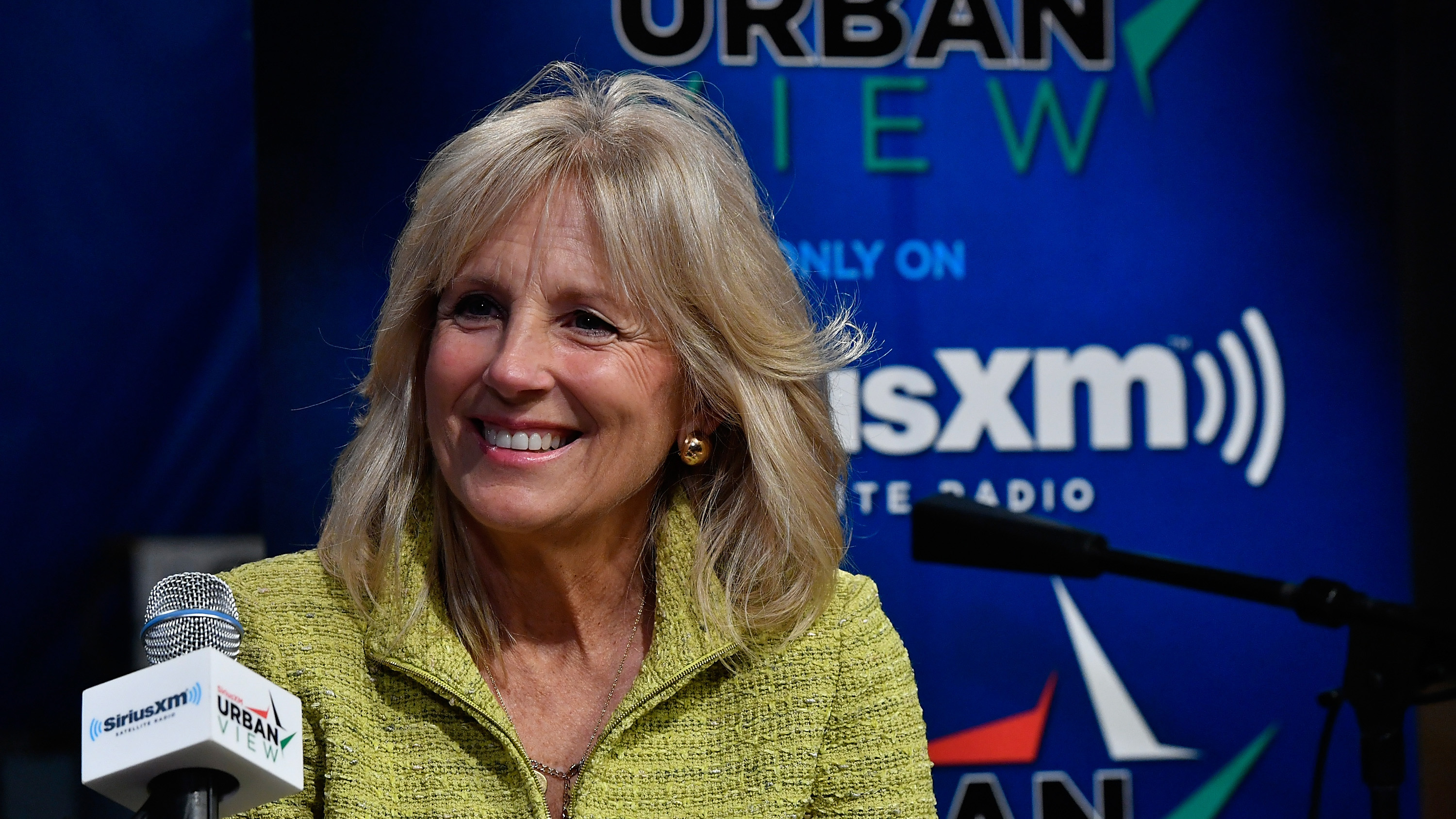 WASHINGTON, DC – NOVEMBER 21: Dr. Jill Biden appears on SiriusXM's "Changing The Culture Of Mental Health" on the Urban View channel hosted by Jennifer Hammond at SiriusXM DC Performance Space on November 21, 2016 in Washington, DC. (Photo by Larry French/Getty Images for SiriusXM) *** Local Caption *** Jill Biden
During her tenure as Second Lady of the United States, Dr. Jill Biden put her experience as a military mom to work by bringing attention to issues impacting the military, specifically military families. On Monday, Biden was joined by representatives from Campaign to Change Direction and a special SiriusXM event, Changing the Culture of Mental Health: It's Time, hosted by Urban View's Jennifer Hammond
As Biden and her husband, Vice President Joe Biden, prepare to leave the White House, she reflected on her legacy and actions taken over the past eight years.
"Our son Beau was deployed [to Iraq] in 2008 — and at that time, of course, we had just been elected — and [First Lady] Michelle [Obama] and I had decided on working together on the issue of military families," the Second Lady told Hammond during the event. "And we were going around the country and talking to military families and what was important to them. And so we came up with three pillars for Joining Forces: education, employment and wellness."
When Beau Biden returned home after serving in Iraq, his mother sought his advice about how best to help veterans and military families.
"I had spoken to my son when he came home from Iraq and I said, 'Beau, what did you see? What were some of your observations?' and he said, 'Mom, we really need to work on mental health.' He said, 'That's one of the things I did see when I was deployed.' And so, I brought that issue to the table and so that became part of the wellness pillar and so that was one of the things that we started to work on," the doctor related.
The Second Lady's work on veterans' mental health led her to collaborate with the Campaign to Change Direction, a group dedicated to changing the culture of mental health in America.
"Mental illness affects all families. One in five Americans deals with mental illness and so I thought that it's important that families know how to deal when they see a loved one who's dealing with one of the five signs… if you see it, now there's help," Biden concluded. "Now, there's something that can be done."
"Changing the Culture of Mental Health: It's Time" airs Thurs., Nov.24th at 6 pm ET on SiriusXM Urban View 126. The program is also available on demand.
Replays: SiriusXM Urban View on Sat. Nov. 26th at 2 pm & 6 pm ET and Sun. Nov. 27th at 10 am & 7 pm ET; SiriusXM POTUS (Ch. 124) on Fri. Nov. 25th at Noon ET; SiriusXM Progress (Ch. 127) on Sat. Nov. 26th at 3pm ET. 
Photo Credit: Larry French/Getty Images for SiriusXM
For a free 30-day trial, check out siriusxm.com/freetrial/blog.
---
---
---