Soundtrack Your Seasonal Depression with Wintry Hits
Combat your winter blues or embrace the chill with Taylor Swift, Madonna, Coldplay, and more.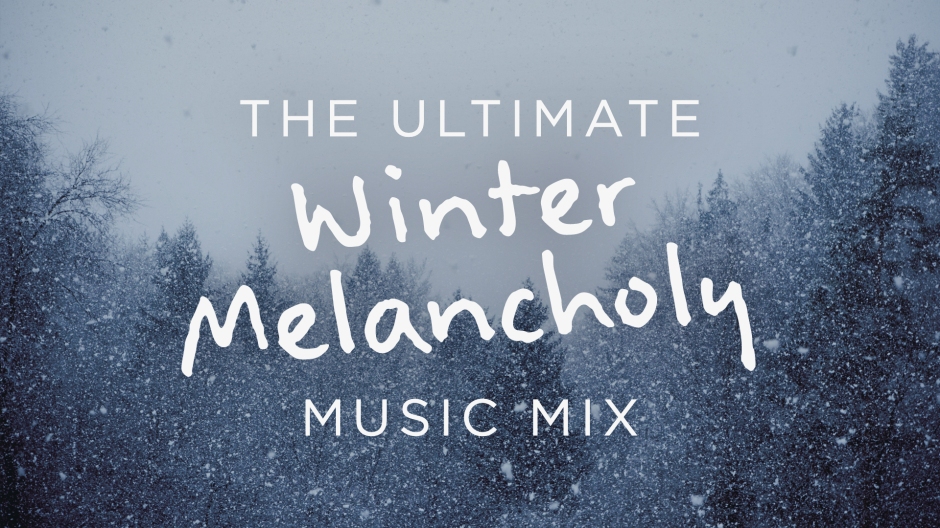 It's that time of year — sidewalks are cosplaying as ice rinks and Spring seems farther away than ever. Whether you're feeling the cold-weather blues or have decided to embrace the chill, you deserve the perfect songs from legendary artists to soundtrack it all with the Ultimate Winter Melancholy Music Mix.

Seasonal Depression Science
Pretend to be the emo protagonist in the movie that is your life as you dash through the snow, watch the flakes fall, curl up by the fire waiting for your toes to thaw out and beyond set to hours of tunes. But the inclination to listen to downtempo downer jams isn't made up — science actually says so. According to experts, sad songs can actually help beat the winter blahs.
---
Related: These 8 music channels bring the heat for a winter pick-me-up
---
"If you're in a depressed mood and you put on something happy, it sounds like somebody else doesn't trust you. But if you put on the right sad song, you think, 'That person gets it. I'm no longer alone at the edge of the abyss,'" Daniel Levitin, bestselling author and professor emeritus of psychology and behavioral neuroscience at Montreal's McGill University, said in Canada's The Globe and Mail.
To that point, scholars have also studied what they call the "paradox of pleasurable sadness," which is meant to investigate how people, while working to avoid negative emotional experiences in real life, still enjoy sadness portrayed in the arts. One 2015 study even recorded the physiological effects of somber music, noting how many of the instruments frequently present (violins, cellos and so on) have voice-like, human qualities which evoke a strong empathetic response.
---
Related: Neil Young Radio returns exclusively to SiriusXM for a limited time
---
What You'll Hear
Don't believe it? Listen for yourself. The Ultimate Winter Melancholy Music Mix features the perfect blend of songs to feel somber to, including "In the Cold Cold Night" by the White Stripes, "evermore (feat. Bon Iver)" by Taylor Swift, "Winterlong" by Neil Young, "Vökuró" by Björk and many, many more.
---
---
---